Although widely known for its endless outdoor activities in the Blue Ridge Mountains, Asheville also has a lively, historic downtown scene. The charming, tree-lined Chestnut Hill Historic District is home to landmark buildings, with some even built before the 1880s. One of the most notable buildings in the district is the Princess Anne Hotel in the Charlotte Street neighborhood.

History of Princess Anne Hotel
Princess Anne Hotel has a long, intriguing, and possibly haunted record. The innkeeper Samantha, who likes to be called "Sam," says, "Our inn was built in the '20's by a nurse and a doctor for their patients' families to have somewhere to stay when they were visiting their family. Over the years it's been an annex for the Appalachia Psych Hospital, a Transcendental Meditation unit, a retirement home and apartment complex. Are there ghosts? It depends on who you ask…"
After two years of renovations, Princess Anne Hotel was awarded the 2006 Griffin Award by the Preservation Society. The 16-suite hotel combines antique charm with modern comforts to create a truly unique Asheville stay. Click here to read more about the history of this Asheville gem.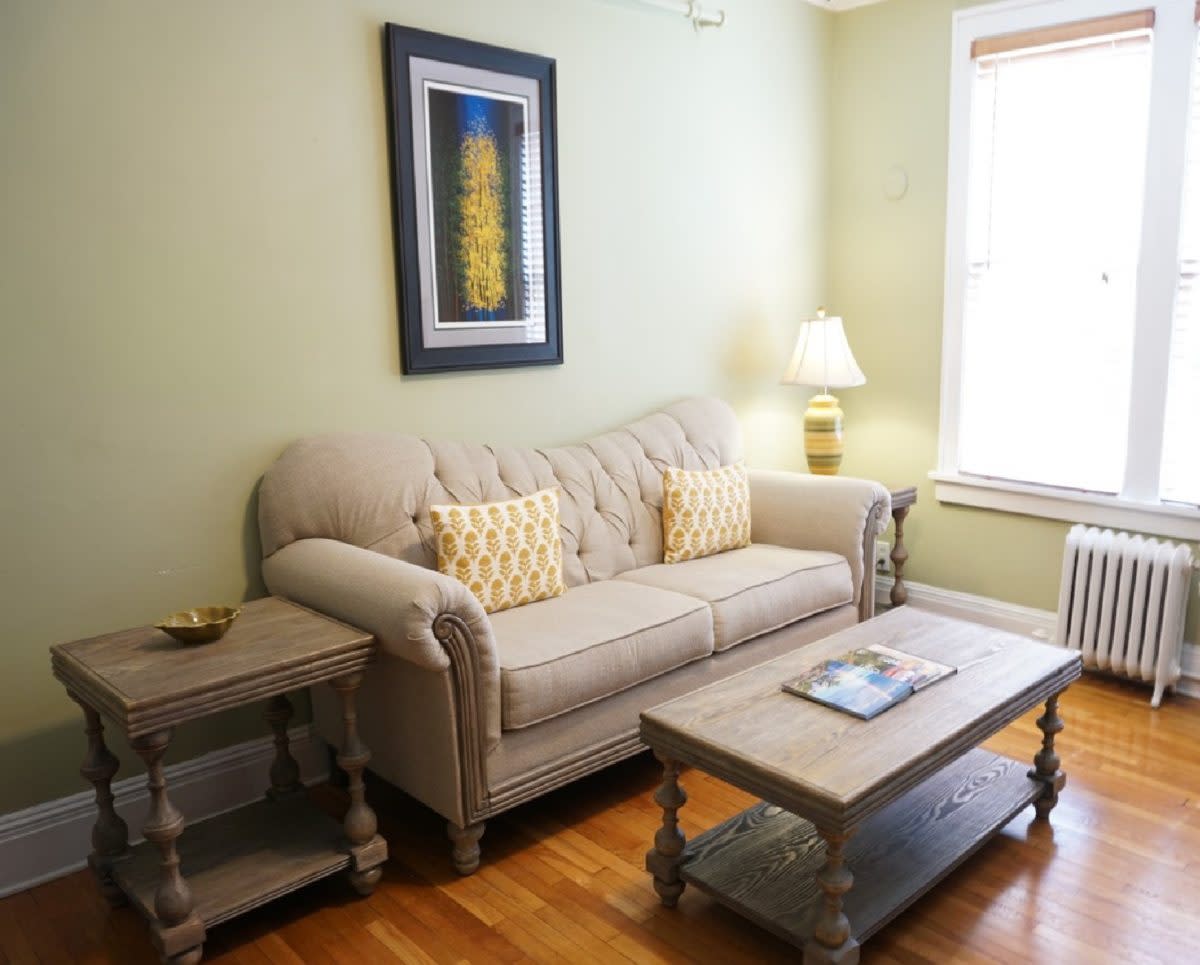 Staying at Princess Anne Hotel
The hotel is located less than a mile from endearing downtown shops and restaurants, and is just a couple miles from the River Arts District and the must-see Biltmore Estate. Princess Anne Hotel is currently rated #1 by travelers on TripAdvisor and boasts an all-female staff. The hotel is also on the National Historic Registry and is a Local Landmark.
The child and dog-friendly accommodation is located only 15 minutes away from the Blue Ridge Parkway. Sam, the innkeeper, says, "If the weather permits, you have to take a ride on the Blue Ridge Parkway. I highly suggest getting in a good sunrise hike. Craggy Gardens and Frying Pan Tower are two of my favorites. It's easy to catch a sunset, it takes effort (with high reward) to catch a sunrise."
Per the innkeeper, the "entire staff loves getting to know guests and making them feel like the Princess Anne is their home. We enjoy celebrating holidays and anniversaries with our guests and making everyone feel loved. Our chef drives in an hour every day because she loves what she does. We have a different breakfast menu every day made to order."
Meet the Innkeeper: Sam
Q: What made you want to be an innkeeper?
A: I've been in hospitality since I was 17 and went to school for it. I did my internship at a small hotel in Key West, FL and fell in love with the owners and management team there. I got a call a few years later with the opportunity to manage a hotel they'd just purchased in Asheville. I'd never been to Asheville before but jumped at the chance to work for them again. Life is all about connections and relationships. As an innkeeper, I get to make connections with new people everyday. A lot of our guests work hard to have a weekend away. I have the opportunity to make their vacation to Asheville a unique and memorable time. I don't take that job lightly.
Q: Would you consider yourself more of a sweet or savory person?
A: I'm much more of a savory person as I get older, but it's really difficult to stay away from the unique sweet treats our in-house chef, Ness, makes daily – rocky road brownies, stuffed French toast, coffee cake.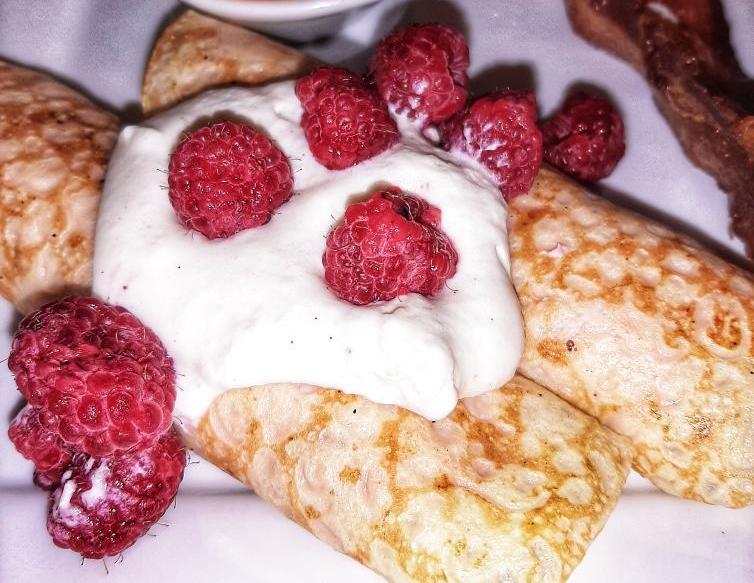 Q: If you could time travel, where/when would you go?
A: I'm pretty happy with where I am in time. I guess if I could, I would like to go back and ask my grandparents more questions. I didn't understand the importance of asking questions (and really listening) of your elders until it was too late. Everyone has a story and it's inspiring and heartwarming to hear from another.
Q: What made you fall in love with Asheville?
A: Asheville changed my life. There is something in the air here that captured me. I love the weather, the nature, the Blue Ridge Parkway, the people. Any time I leave Asheville, my heart aches to come back. This is a very special place.
Make sure your next trip to Asheville is one-of-a-kind by booking a room at Princess Anne Hotel. Planning a special birthday or anniversary trip? Don't miss out on their special rates and unique packages to make your Asheville vacation truly memorable.