Asheville is known around the region, country, and world for its beautiful and abundant nature. One of the most popular ways to enjoy this special slice of the outdoors is through hiking. Whether you want to do something short and sweet or are looking for an all-day adventure, our team of independent innkeepers at ABBA have a recommendation just for you. Here is a list of our favorite hikes in and around Asheville. Strap on your hiking boots, apply some sunscreen, and get ready for an adventure that you won't forget!
Catawba Falls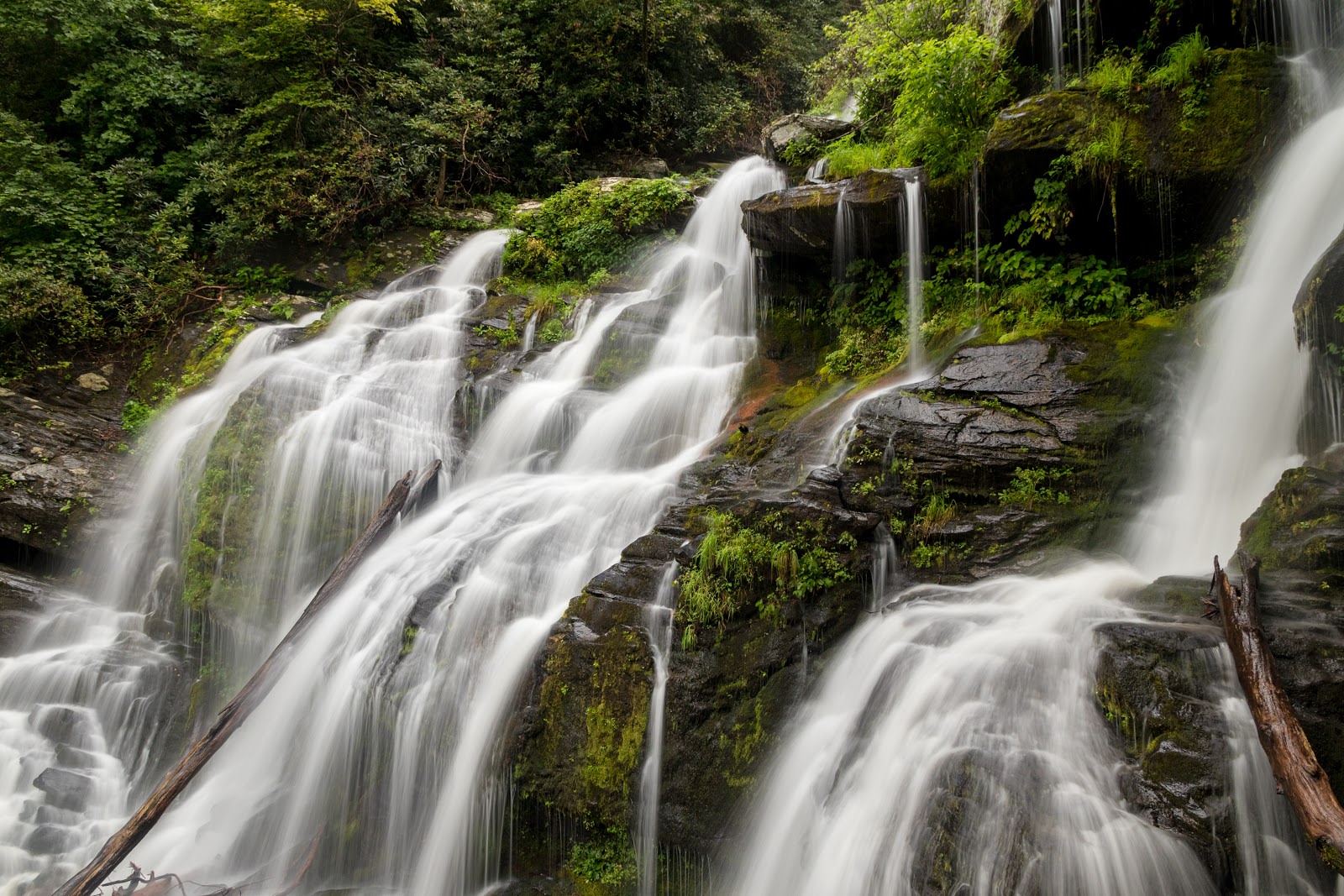 About 30 minutes from downtown Asheville, nestled in the Pisgah National Forest, is a beautiful waterfall hike to Catawba Falls. The route is 2.7 miles round trip and is a moderate hike with a slight elevation gain. The trail winds through the beautiful, luscious forest, and the Catawba River and smaller waterfalls poke out along the way. It ends at the gorgeous Catawba Falls, a waterfall with several beautiful cascades that is over 100 feet tall.
Hungry or thirsty after your hike? Family-owned Hillman Beer is located in Old Fort is located at the same exit off I-40. Partnering with many local purveyors, their food menu offers burgers, sandwiches, salads, and small bites. Enjoy a brew at this pub-style brewery.
Craggy Gardens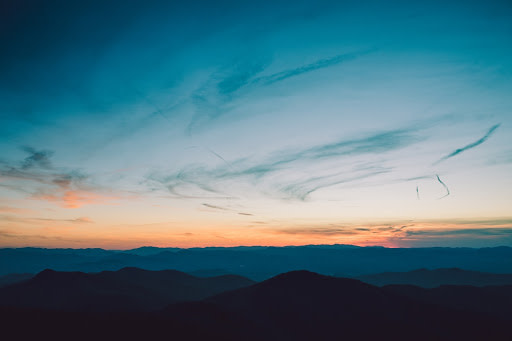 A highly rated and popular hike north of Asheville is Craggy Gardens Trail. This hike is roughly 2 miles roundtrip and takes you through a gorgeous forest to a summit with quite the view. Famous for its rhododendrons and wildflowers, this hike is perfect for the flower lover. Pro tip: Because of the high elevation, temperatures can be significantly cooler than in Asheville proper so be sure to bring an extra sweater or light jacket for comfort.
Montreat Wilderness
About 25 miles east of Asheville is Montreat Wilderness, which has over 20 trails that traverse over 40 miles. There are a wide array of choices in this enormous wilderness conservation land so that everyone can find the hike that fits them. Lookout Trail is an awesome 1.1 mile out and back that offers amazing views of the Seven Sisters and Montreat. Rattlesnake Mountain is another great option, with an uphill ascent, some rock scrambling, and gorgeous views.
Wildberry Lodge B&B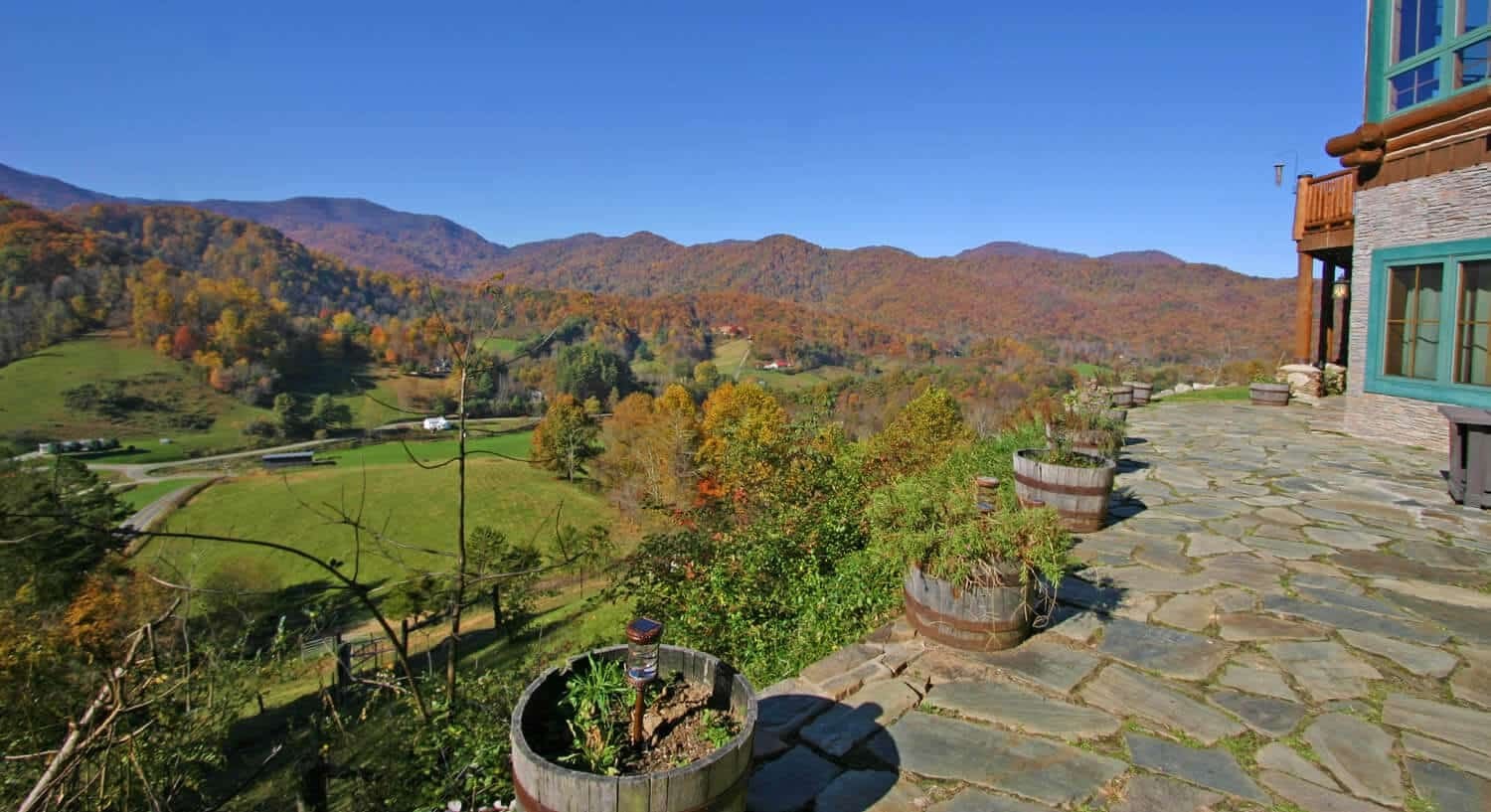 You don't always have to hop in the car to get the trailhead. At Wildberry Lodge, they bring hiking to you. This luxuriously rustic B&B has a trail network of 5 miles leading you through their 44 acre property. Wildberry Lodge partnered up with Long Cane Trails in 2019 to make sure that these new trails would be planned and groomed the right way. Personalize your hike to be as long or as short as you'd like by linking together up to 7 different trails in the network. Just ask the innkeepers for a map and recommendations.
Skinny Dip Falls
For a shorter hike with a refreshing swim included, head over to Skinny Dip Falls at mile marker 417 of the Blue Ridge Parkway. This .9 mile round trip hike traverses through a lovely forest filled with ferns before ending at a waterfall spot that empties gently into beautifully clear, swimmable pools. A wonderful hike for families with children, be sure to look out on the trail for the "dragon tree," a tree that's shape looks remarkably similar to a dragon.
Max Patch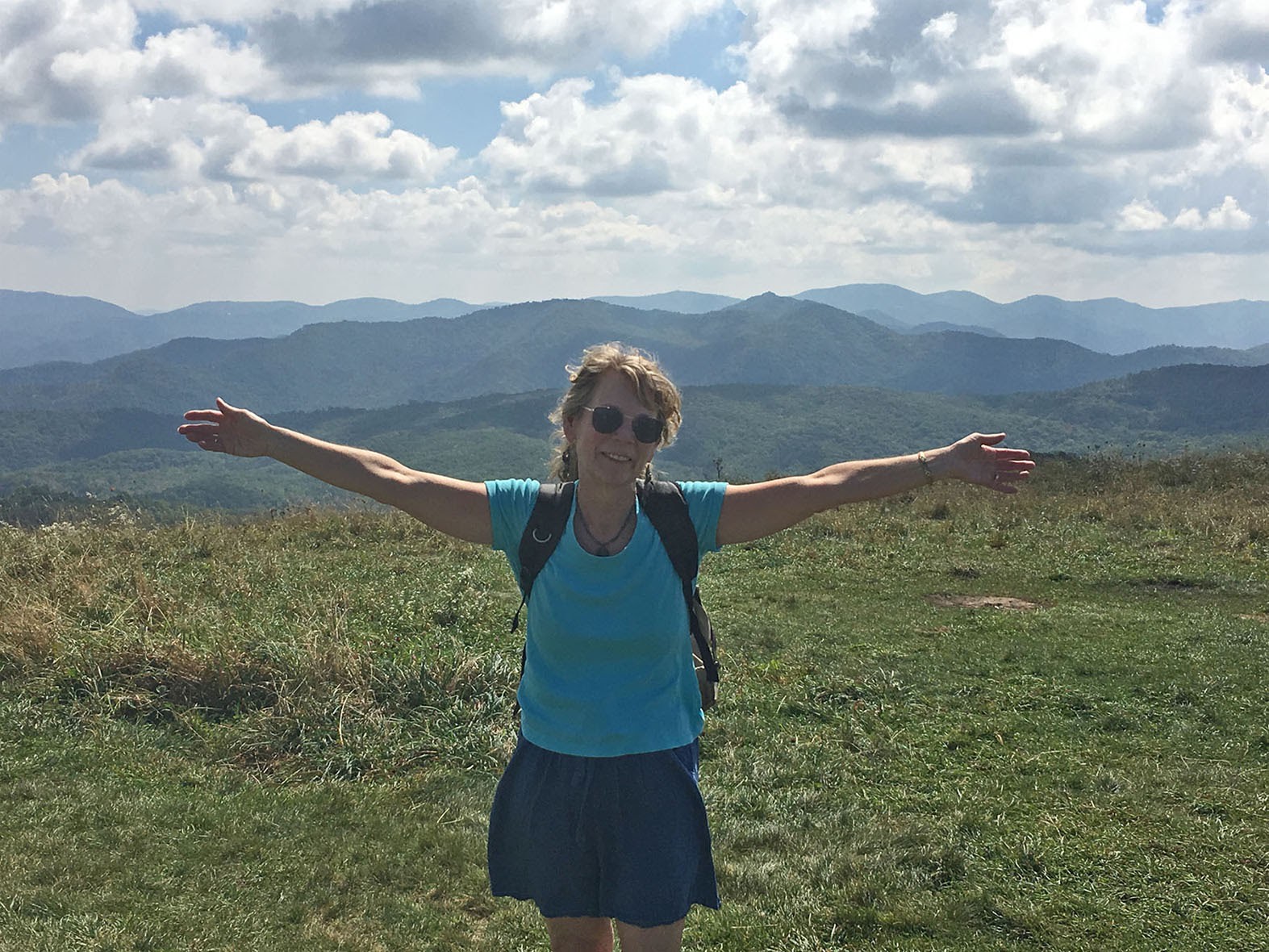 Experience your own "Sound of Music" moment from the summit of Max Patch! Situated along the North Carolina – Tennessee border, this bald mountain offers uninterrupted 360° vistas of the area at its summit. To the east you can see Mt Mitchell and to the south the Great Smoky Mountains. The Appalachian Trail cuts through the 350-acre tract where you'll find some of the best views of the Blue Ridge Mountains. From the parking lot, the summit is a short 1.7 mile hike both ways. There is a trail heading up the mountain, which goes across the summit and down another trail back to the parking lot. The trailhead is about an hour away from Asheville on I-40. Pro Tip: Take Exit 7 to Cold Springs Road to Max Patch Road, but be forewarned that the last 7 miles or so are on a windy gravel/dirt road so take it slowly and it wouldn't hurt to drive a 4WD vehicle.
Graveyard Fields
Another classic hike true to the colors and beauty of North Carolina is Graveyard Fields. Part of the Blue Ridge Parkway, this trail is a moderate 3.3 mile loop full of adventure. There are forests of laurel and rhododendron, waterfalls, and a plethora of wildflowers. One of the best parts is that during the months of July and August there are fresh wild blackberries and blueberries in fields along the trail that are safe to eat!
Mount Pisgah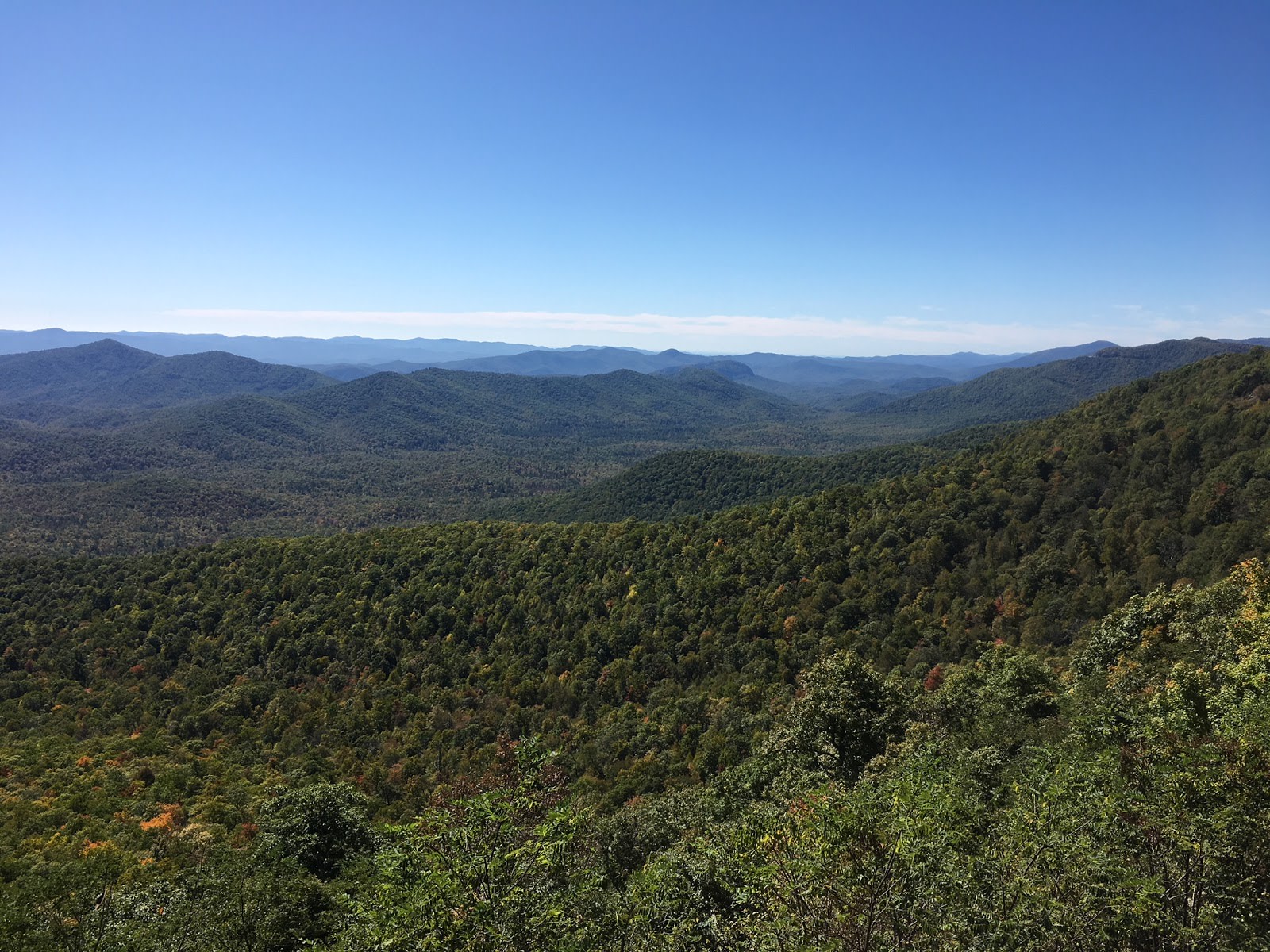 For a strenuous hike well worth the effort, head over to Mount Pisgah. After a 40 minute drive southwest with several gorgeous overlooks and views, you will find the trailhead at MP 407.6. Climb the 1.15 miles to the summit which reaches an elevation of 5,721 feet. There at the top you will be able to see the Pisgah National Forest, Black Balsam Knob, Tennent Mountain, The Blue Ridge Parkway, Cold Mountain, and Asheville.
Guided Hikes
For those who would love to hike with an expert in the area, book a tour with Hike Bike Kayak Asheville. This choose-your-own-adventure style allows you to design your own dream hiking day. Choose between a half or full day hike and then pick what kind of beauty you want to see (e.g., waterfalls, wildflowers, mountainviews). They'll curate an experience tailored to your interests and pick you up from the front door of your inn! Hikes are led by a certified Blue Ridge Parkway and WNC naturalist, David Teafatiller who is co-owner of At Cumberland Falls Bed & Breakfast. One stop shopping.
---
Ready to book a trip to Asheville, North Carolina to explore the bounty of nature and trails it has to offer? Local innkeepers are experts of their area – we strive to help you make the most of your stay. Choose from one of our bed and breakfasts and make your trip truly memorable.