Planning a group vacation can be a real challenge. You have to get everyone on the same page, organize schedules, and book a place that accommodates all of your friends. Luckily, our insiders shared their top tips on how to make your Asheville group getaway a breeze. Here's what to do to ensure you have an incredible vacation in The Land of the Sky.
Rent an Entire Property
What could be better than having the whole group all together in one place? When you reserve an entire bed and breakfast or inn, your group will have privacy, a knowledgeable on-site innkeeper, housekeeping, and more! You and your friends will love waking up to a gourmet breakfast each morning. The best part? You won't have to do the dishes.
Looking for a B&B close to downtown? Carolina Bed & Breakfast is less than a mile from Downtown Asheville. The entire B&B accommodates up to 16 guests, and their staff works hard to ensure everyone has a fantastic time. Take a break from the group to sit outside on the covered porch, enjoy the views of the garden, and feel the breeze of the fresh mountain air.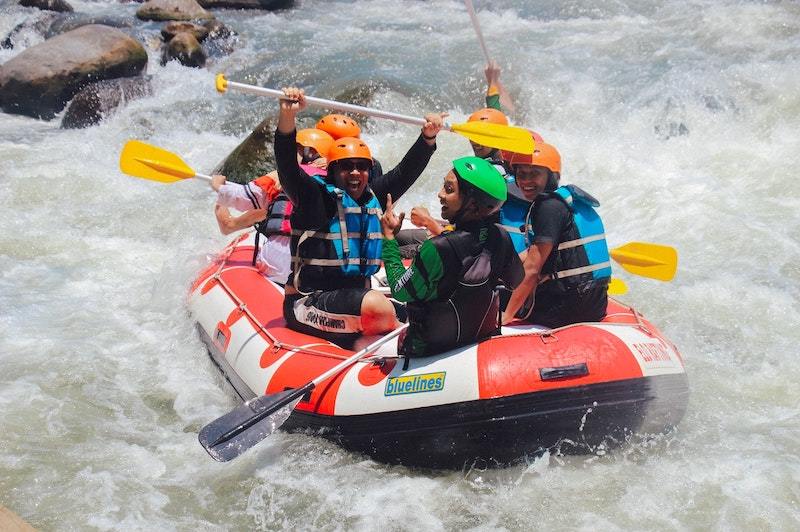 Tackle the Rapids
Rally the group and get your adrenaline rushing on the French Broad River. Our friends at Blue Heron Whitewater offer both full-day and half-day trips that go through class I to class IV rapids. Our local insiders recommend asking to do a full-day in a half-day for even more fun. Rafting is an awesome way to cool off in the hotter months, and will create incredible memories with your friends.
Drink Beer and Cycle
If you're interested in seeing the sights of Downtown Asheville in style, then look no further. Book a Pubcycle tour to cruise around the downtown streets listening to music and sipping on your favorite local brews. The tour is BYOB and lasts up to 1 ½ hours. Create a lasting memory with your friends with this unique, fun tour.
Experience a step back in time to 1912 at Applewood Manor Inn Bed & Breakfast. Located in the Historic Montford District, Applewood Manor is just a short walk from the heart of downtown Asheville. Check out the awesome experiences offered for guests!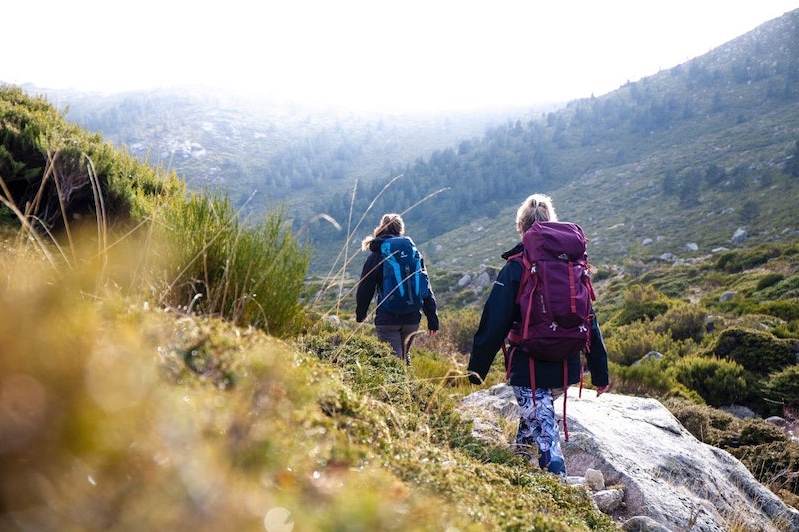 Take a Hike
Book a hiking tour with Hike Bike Kayak Asheville. Asheville is known for its incredible mountain views, and you can't visit without exploring the local trails. Recruit the group to select what type of scenery everyone wants to see on the hike. From waterfalls to the highest peaks, leave the planning up to the experts, so all you will have to do is enjoy the picturesque setting.
Brewery Hopping
Asheville has the most breweries per capita in the United States, making brewery hopping an obvious choice during your visit. Head to South Slope Brewing District to visit multiple noteworthy breweries, like Asheville Brewing Company or Hi-Wire Brewing Company. Don't forget about visiting some cider breweries too for the friends who don't love beer!
Have a Spa Day
What's a vacation without some major relaxation? After all of the outdoor activities, treat the group to a spa day. At Shoji Spa and Retreat, relax in a mountain oasis with all-day pampering services. Soak in a salt mineral hot tub, then enjoy a rejuvenating massage. A day at the spa is sure to be a highlight of the getaway. Plus, you will all leave refreshed and ready to explore some more!
After an exhilarating day on the river, head back to Chestnut Street Inn. Located within walking distance to downtown, the inn was built in 1905 and has been carefully transformed into a luxurious inn. Check out their wellness package to add on even more bliss!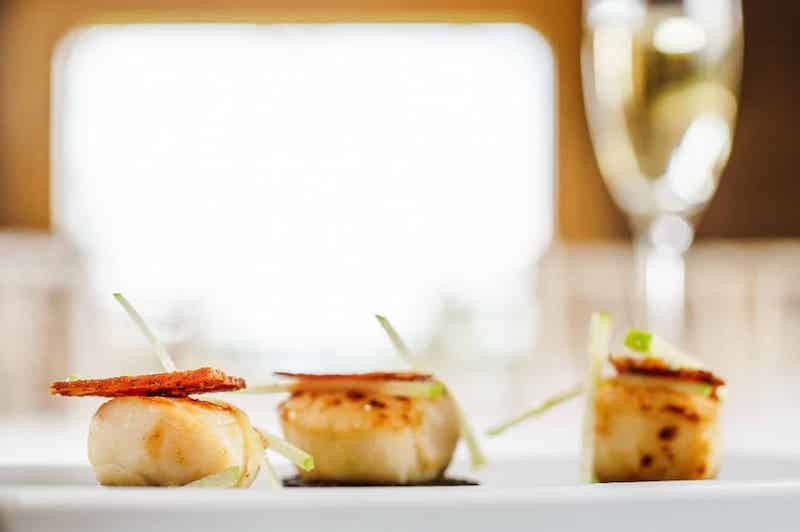 Grab a Memorable Bite
Asheville is known as an incredible destination for foodies in the US. Our insiders are excited for your group to experience the culinary delights the town has to offer. Head to Buxton Hall, a two-time James Beard Award winner serving delicious BBQ you'll dream about for years. Another great eatery is Cúrate, another James Beard Award winner with authentic Spanish cuisine and tapas. If your group is excited to dine outdoors, read about the best outdoor dining options in Asheville. For dessert, you have to visit French Broad Chocolates, which has the finest chocolates in all of Asheville.
If you visit any of these great places, tag us in your photo on Instagram! Want additional insider tips about your upcoming Asheville group getaway? Learn more about what to do in Asheville by staying at an independent inn. Your innkeeper will gladly offer tips about the best coffeehouses, the underground beer scene, and so much more. Let the Asheville Bed & Breakfast Association help you find the best inn, B&B, or boutique hotel for your next getaway.