Is there anything better than enjoying a cold drink, delicious meal, and warm weather all at the same time? Our insiders break down the ultimate outdoor dining options in Asheville. Whether you're in the mood for a casual food truck experience or a fine dining evening under the stars, the Paris of the South has it all.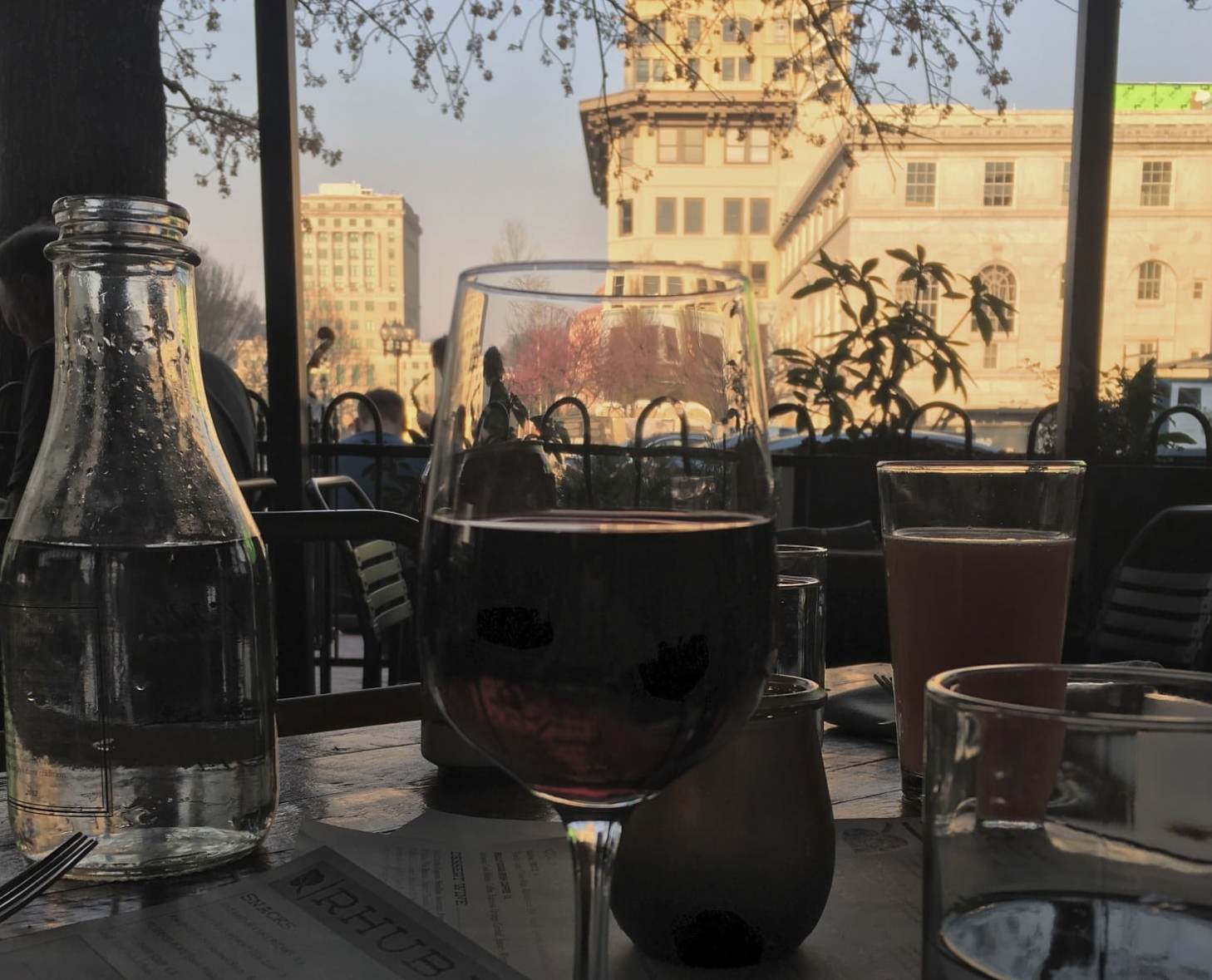 Fine Dining
This American farm-to-table restaurant has been led by the same chef for many years. It is located on Wall Street, the most charming street in downtown Asheville. Everything on the menu is great, but we especially love the scallops! Moreover, they have a lovely shaded patio for outdoor dining.
Chef John Fleer is a culinary icon, hailed from Blackberry Farm in Tennessee. Fleer is a five-time finalist for the James Beard "Best Chef in the Southeast" award. The Rhubarb patio is covered, so you can enjoy a gourmet meal rain or shine!
Posana is a 100% gluten free kitchen with a seasonal menu based on local ingredients. Try their quinoa hush puppies or cornmeal crusted oyster mushrooms as an appetizer! Enjoy your delicious pork chop or beef short rib dish outside under their twinkling lights.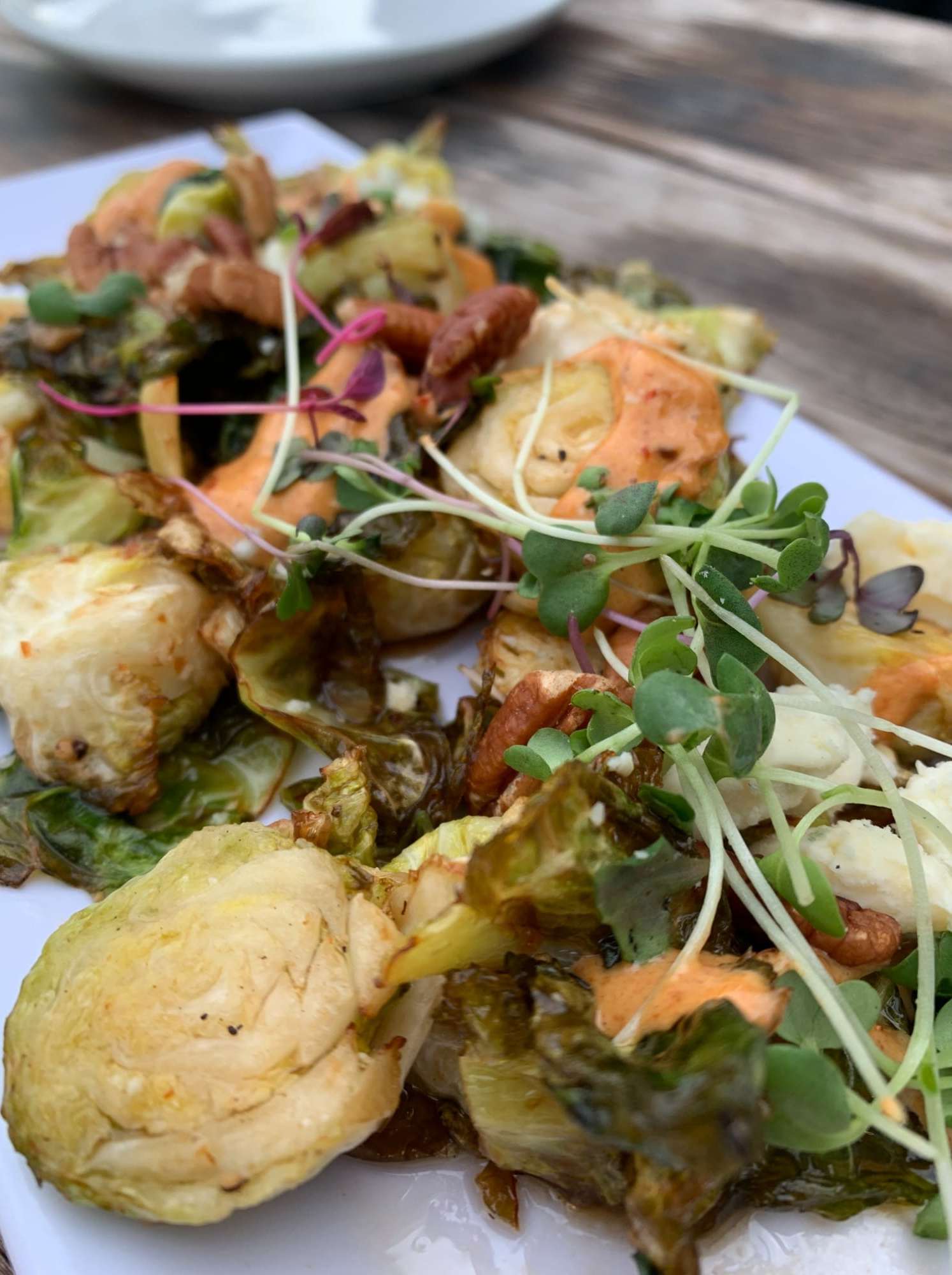 Twisted Laurel serves delicious, creative comfort foods with an outdoor brick dining area in front. We especially love to sample their featured cocktails, like the Limonata and Garden-tini. Their stone hearth pizzas are a tasty choice you won't regret!
Fresh off a new remodel, Isa's French Bistro has a beautiful, flower-lined patio for enjoying outdoor meals. They serve breakfast, lunch, and dinner – plus, brunch on the weekends. You have to try their escargot and bone marrow appetizer!
Copper Crown is an East Asheville bistro serving up a New Orleans-inspired menu. Don't judge a book by its cover here. This unassuming restaurant in a strip mall serves the most delicious, farm-to-table meals. Their patio is partially enclosed and heated, so you can stay cozy on cooler evenings.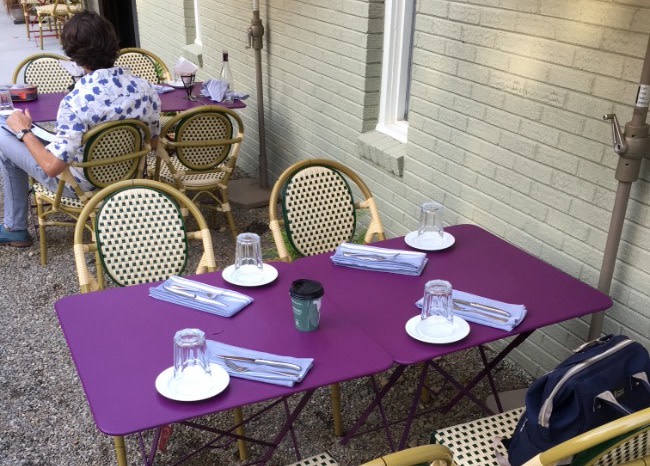 RendezVous serves French comfort foods like quiche, moules frites, and French onion soup. During the pandemic, they turned their outdoor space into a lovely patio for dining. Stop in on a Thursday to enjoy their steak tartare!
Set in a house built in 1895 as part of Biltmore Village, Corner Kitchen is an upscale restaurant serving American food. They have a great side patio, where you can savor their seasonal dishes, like winter squash vindaloo.
Located centrally, charming Oakland Cottage is your perfect Asheville oasis. Guests rave about their full breakfast provided each morning and their awesome special offers!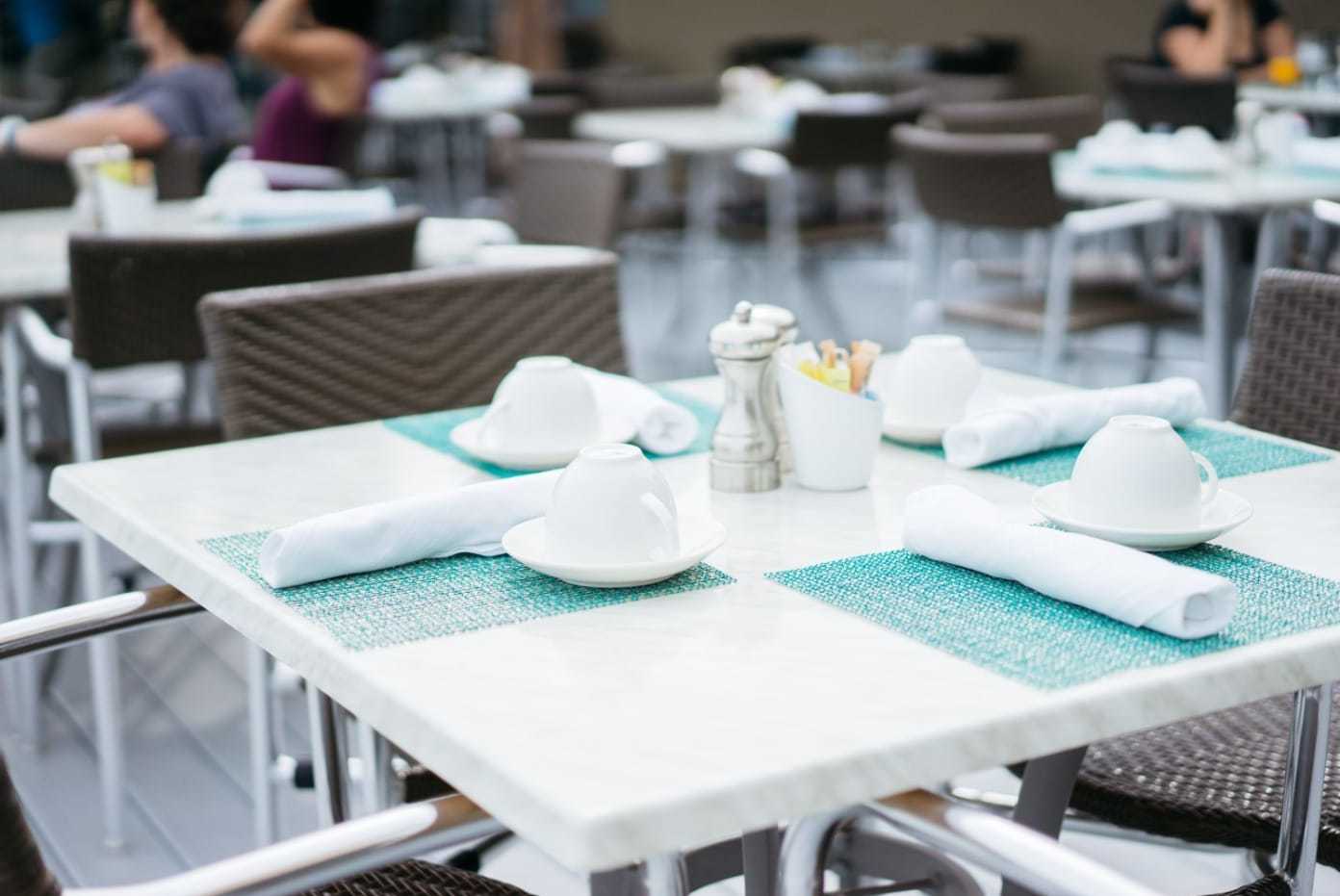 Casual
Sunny Point Cafe is known for serving incredible breakfasts, but they also offer tasty dinners! Their heated patio is a great place to enjoy a biscuit sandwich, chipotle cheddar cheese grits, or carrot hot cakes.
Tupelo Honey Cafe's original location is in the heart of downtown Asheville. Don't even think about going there without trying their famous fried chicken. In addition, they offer a flight of mini desserts, so you can try their heavenly banana pudding and brown butter pecan pie!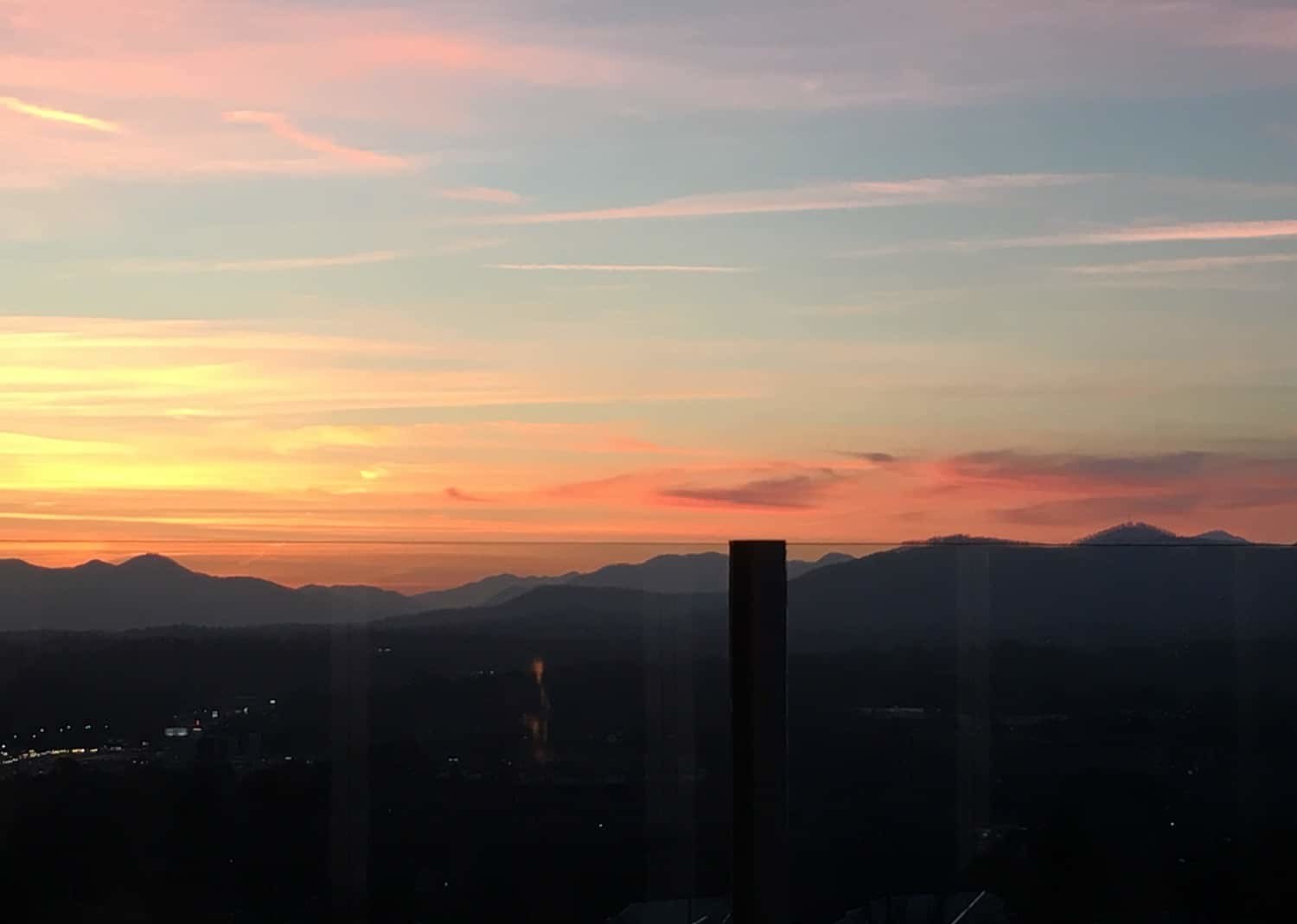 The Montford is a rooftop bar with stunning views of the Blue Ridge Mountains at sunset. Their bacon jam grilled cheese and kale pistou gnocchi are just two of the many tasty options on their menu!
Sovereign Remedies is a charming street-side cafe with refined, delicious dishes. We love their brown butter spaetzle and seared tatsoi and coastal white shrimp salad. Plus, their menus rotate seasonally to incorporate only the freshest local ingredients.
Set in the middle of downtown Asheville, Crave is a great place to catch dessert and after-dinner drinks. You'll want to save room for their red velvet waffles, bruleed pumpkin pie, and churro fondue. They also have an incredible selection of cakes and cheesecakes! Their outdoor terrace is the perfect place to enjoy a tasty treat.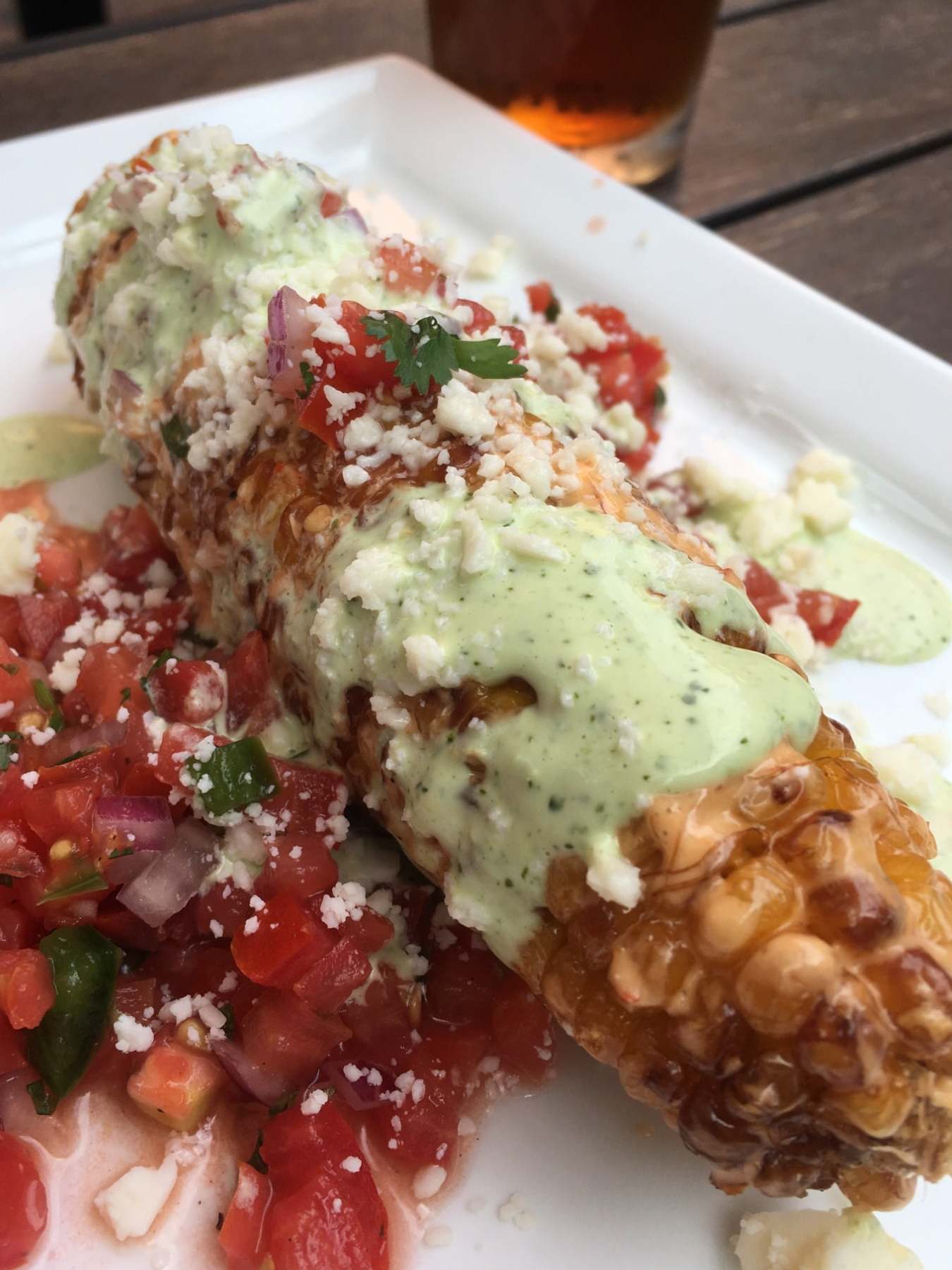 Mountain Madre is a huge step up from a typical plate of rice and beans. Here, you can enjoy unique takes on Tex-Mex foods, like their guacamole sampler with spicy, bacon, and pickle guacamoles! Don't miss out on trying their Spice of Life margarita, made with serrano chili syrup and lava salt.
Carolina B&B is the ultimate Asheville romantic getaway destination. Located on a quiet, tree-lined street in the Historic Montford District, your B&B is in walking distance to many amazing downtown restaurants.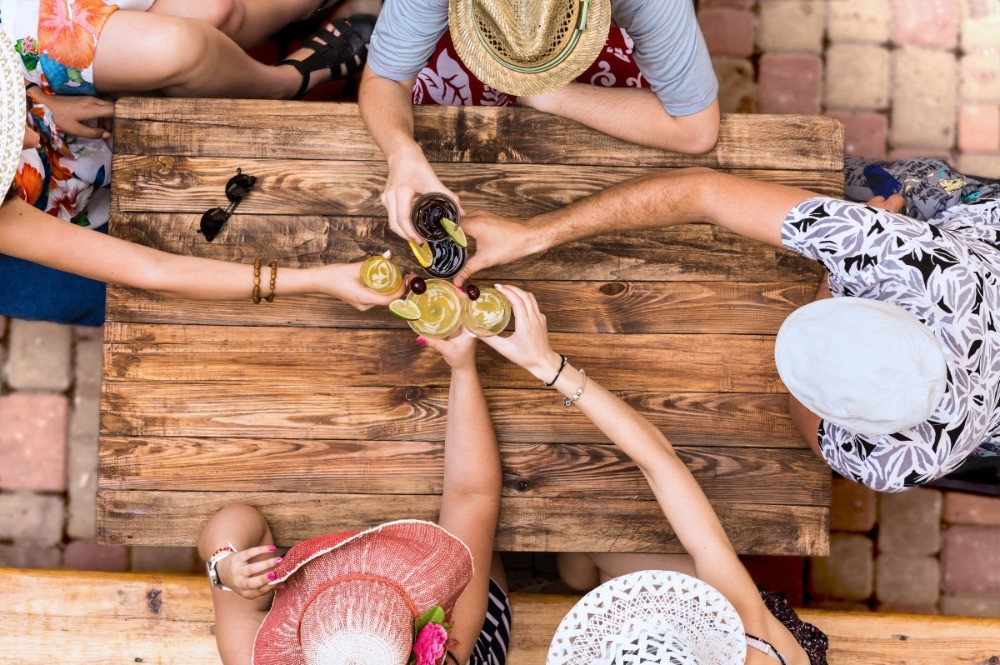 Brewery
The Wicked Weed Brewpub has a gorgeous, sunny patio and serves up delicious American classics with a twist. Their open windows make the indoors feel like outside, so it's a popular destination all year round. Check out their sister spot, Funkatorium, which serves all their sour beers.
After a recent expansion, Bhramari now has a large patio with plenty of shaded seats. You have to try their pickled eggs and fried cheshire pork stuffed shells. Plus, they recently won 2021 North Carolina Brewery of the Year!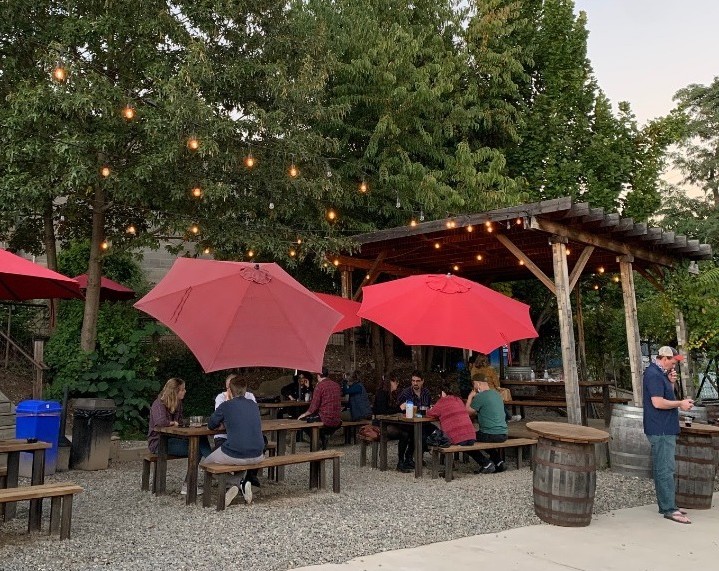 We're hesitant to post about this one, because it's such a local favorite! Burial has a unique selection of bar bites, such as fig toast and baby turnips. They have plenty of outdoor seating and a permanent food truck kitchen.
Wedge has two locations in Asheville with plenty of outdoor seating and food trucks. Although locals often hang at the original location, we recommend heading to the Foundy Street spot. There, you can grab takeout from the iconic 12 Bones BBQ next door!
Pinecrest Bed & Breakfast serves up gourmet breakfast in a picturesque, walkable Asheville neighborhood. Foodies love to book their private dining offer to enjoy a unique, romantic night in.
Talking to community members is the best way to make the most out of your trip to Asheville. Learn even more insider tips about what to do in Asheville by staying at an independent inn. Your innkeeper will gladly point you toward romantic date night ideas, mountain biking trails, and more! Let the Asheville Bed & Breakfast Association help you find the best inn, B&B, or boutique hotel for your next getaway.