With tasty breweries, scenic hikes, and an impressive food scene, Asheville is the perfect place to visit with your best girlfriends. Unplug from the routine activities of daily life and enjoy a weekend of deep chats, great food, and time in nature with some of your favorite people. Start the group chat and book your B&B now!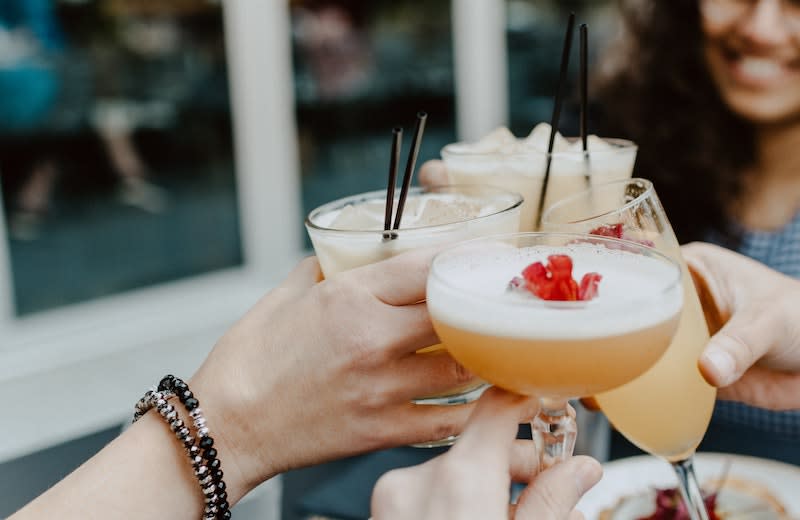 1. Sip on Instagrammable Cocktails
Don't hesitate to make a sunset reservation for you and the girls at The Montford rooftop bar. This sleek space offers incredible views and even better seasonal craft cocktails. The whiskey-based Montford Julep and rum-filled Golden Poppy are two of our local guides' favorites! Additionally, set in a Prohibition-inspired environment, Antidote at Chemist Spirits also has a phenomenal rooftop, as well as a charming, more casual patio space. With a motto like "The Cure for the Common Cocktail," you know you can count on Antidote to deliver thoughtfully-made, unique beverages. Our local guides recommend the Navy G&T and the Appalachian Appletini. Read our Craft Cocktail Guide to learn more about the best drinks Asheville has to offer.
Oakland Cottage offers both cabin rentals and a central bed and breakfast experience. Stay at the charming inn to stay close to the action and enjoy homemade breakfast each morning. Alternatively, you and your girlfriends can rent out a mountain cabin, like the Mountain Vista for more privacy, closer proximity to nature, while sticking within three miles of Asheville.
2. Sweat Together in a Group Fitness Class
Want to make your Asheville trip extra memorable? Book an aerial silk group class with your gal pals at Aerial Space. This local studio offers beginner-level aerial arts and yoga classes that don't require any prior experience. Another fun, unique option is to book a pole fitness class at Dance Club Asheville. Known for their supportive and friendly environment, you and your friends will have a hoot and a half learning a new dance routine and flexing new muscles.
Beaufort House Inn is an endearing bed and breakfast conveniently located in the lush, green Chestnut Historic District. If you and your friends are on a flexible schedule, consider taking advantage of their Weekday Getaway special!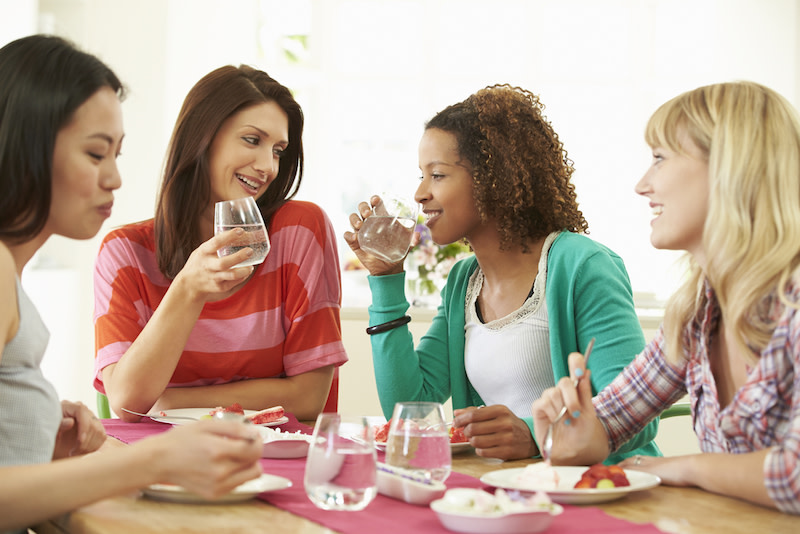 3. Share a Meal
Posana is a fabulous restaurant to visit for a dressier evening with the girls. The warm, impeccably-decorated eatery serves farm-to-table, contemporary American dishes. Posana has a dedicated gluten-free kitchen, so any friends with gluten sensitivities can feel safe and comfortable too. With decor as eclectic as their delicious New American menu, Jargon is a modern, more casual restaurant to choose for your girls night out. Order a round or two of their fancy cocktails. Our local guides recommend the Ice Breaker, a bourbon-based drink served inside a smoked ice ball!
Cedar Crest Inn is a top-rated, perfectly pink bed and breakfast located close to the Biltmore Estate entrance. The historic Queen Victorian 1891 mansion offers a variety of rooms with decor styles to match each and every one of your friends. Plus, your two-course breakfast is served each morning according to your schedule, so you can catch up on sleep!
4. Take a Detour
Asheville Detours sets up elaborate scavenger hunt tours of The Paris of the South. Let the experts plan your adventure, while you and your friends sit back and enjoy this unique experience. Asheville Detours' scavenger hunts include multiple stops at some of the best bars, restaurants and local businesses in town. You can also make special requests to cater the tour perfectly to your friend group's interests.
Tucked away in the trees just 12 miles from the city, Wildberry Lodge offers you and your friends a breath of fresh mountain air. The lodge boasts seven rooms or suites, each with a private bathroom, luxurious amenities, and a cozy, welcoming feel. Check out their specials today!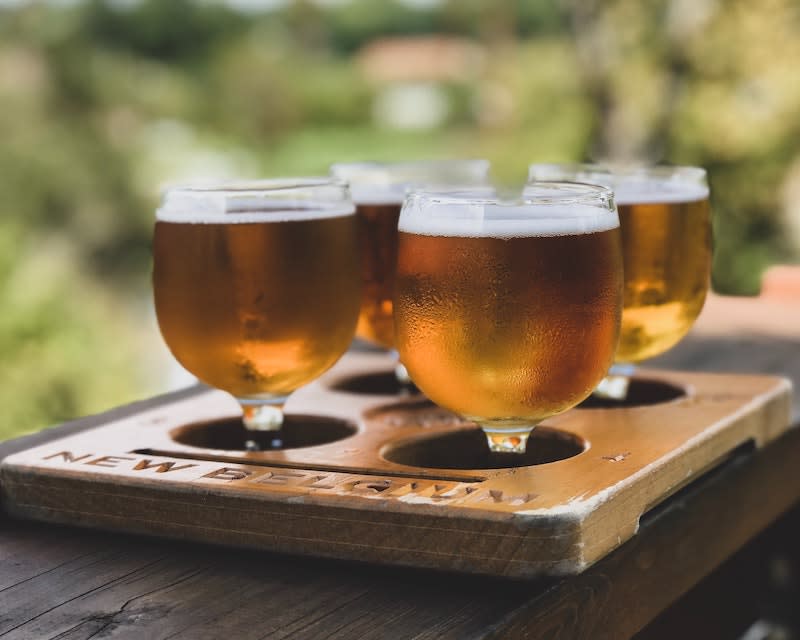 5. Drink Around Town
As you can probably tell from this list, Asheville knows a thing or two about drinking. This scenic city is home to some of the best breweries, bars and wineries in the South. Although the big names like New Belgium and Highland Brewing are probably at the top of your list, don't forget to sample beer from some of our favorite underground breweries. Check out our Wine Lover's Guide to Asheville to learn about where to go for a great glass of red, white or rosé. One foolproof way to sample the best brews in town is to take a local guided tour with Asheville Brewery Tours. You and your friends will love going behind the scenes at a bunch of local breweries.
If you visit any of our favorite girl's trip spots, tag us in your photo on Instagram! Want additional insider tips about your upcoming vacation? Learn even more about what to do in Asheville by staying at an independent inn. Your innkeeper will gladly offer tips about group getaway ideas, where to see live music, must-see new small businesses and more. Let the Asheville Bed & Breakfast Association help you find the best inn, B&B, or boutique hotel for your next getaway.