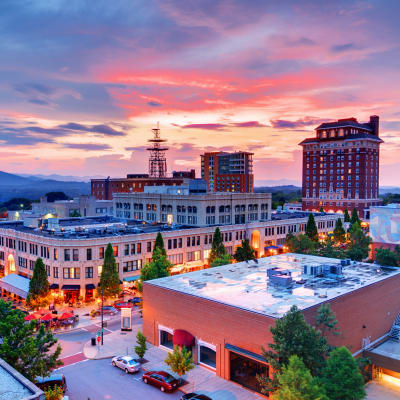 Membership
Asheville Bed & Breakfast Association Membership
What is ABBA?
The Asheville Bed & Breakfast Association is an association of diverse inns located in Asheville, North Carolina and the surrounding area. Each member inn must favorably reflect the Association's high standards by providing superior quality, ambience, guest service, amenities, and outstanding host integrity and hospitality.
All ABBA member inns are required to meet the below criteria:
– Member Inns are located in Asheville and the greater Asheville communities of Buncombe County.
– The owner(s) or managers of member inns must be in permanent residence on the property.
– A full breakfast must be included in the lodging rate.
– An "A" sanitation grade must be maintained.
– All member inns must provide daily housekeeping services.
– Common rooms for social interaction are separate from the dining room and must be available to guests.
There is an application process, with a review to assure that our standards are met. Professionalism and dedication to superior service are several of the benchmarks we require of our members. Every member inn has submitted to and passed an initial inspection, including submission of appropriate licenses, certifications, permits and proof of insurance. Biennial follow-up inspections are a condition of continued membership. Inspection standards cover safety, food preparation, cleanliness, comfort, standard required amenities and exterior appearance.