April 14, 2020
Give Back in the Kitchen
Posted by: Asheville BBA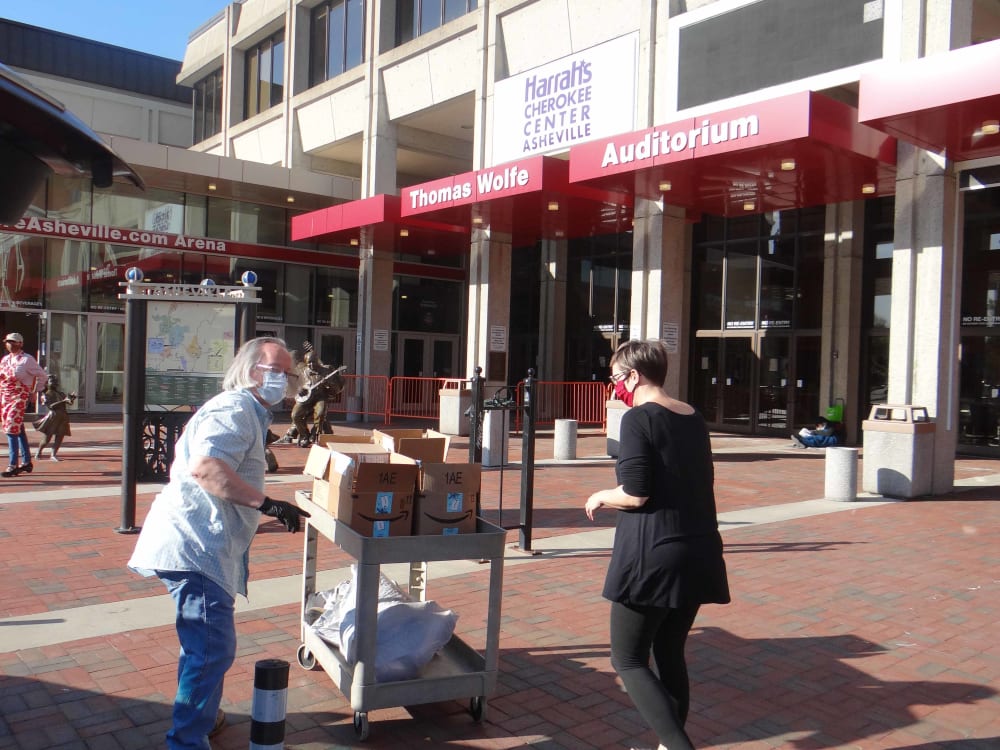 This spot on the Asheville Bed & Breakfast Association is usually reserved for new, fun, and interesting things to do in Asheville. The Covid-19 crisis has shuttered our inns and strapped us financially but innkeepers are nurturing people by nature. In the absence of guests, we are putting our skills to good use by feeding 50 homeless people being sheltered in Harrah's Cherokee Center. Every Monday night for the duration of this crisis, we are providing "breakfast for dinner." It feels good to be back in the kitchen!
UPDATE: Taking the reins for Week 3 was A Bed of Roses B&B, Wildberry Lodge, Princess Anne Hotel and Carolina Bed & Breakfast. They served up Mexican Puff Eggs. Sounds delicious!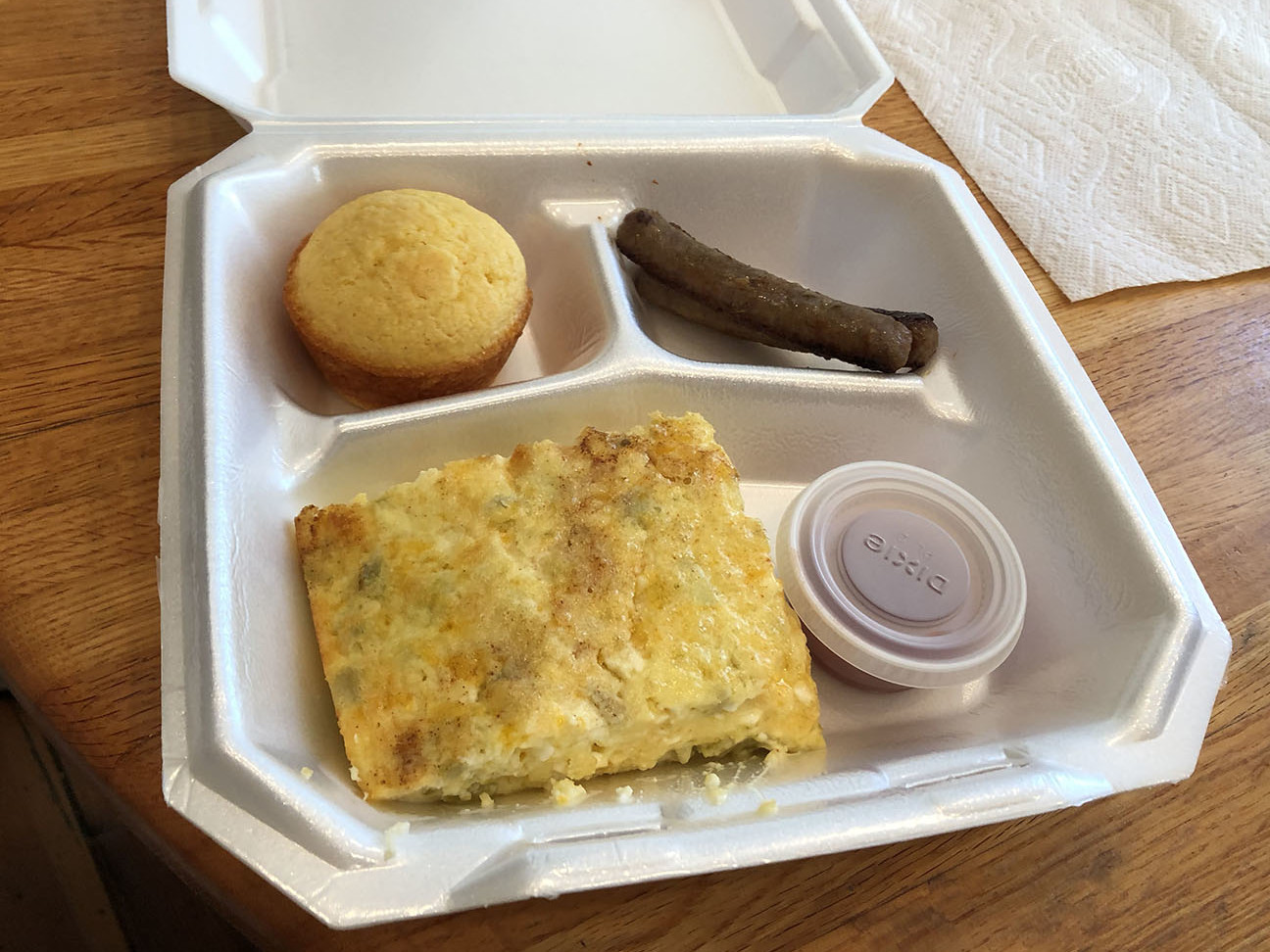 Mexican Puff Eggs
Serves 8
Ingredients
10 eggs
1/2 c flour
1 t baking powder
1/2 t salt
2 c cottage cheese
4 c shredded Mexican cheese blend
2 small cans chopped green chiles
1 diced jalapeno (optional)
6 T melted butter
Directions
Preheat oven to 350.
Combine the first 9 ingredients, eggs through butter, in a large bowl.
Pour into a greased 9x13 glass baking dish and sprinkle with paprika.
Bake 45 minutes. Let sit for 5 minutes then cut into 8 pieces and serve.
UPDATE: At the helm for week 2 was Engadine Inn & Cabins, Sweet Biscuit Inn, and Wright Inn & Carriage House. They prepared a delicious savory Broccoli Cheddar Strata that you can cook at home too with this recipe.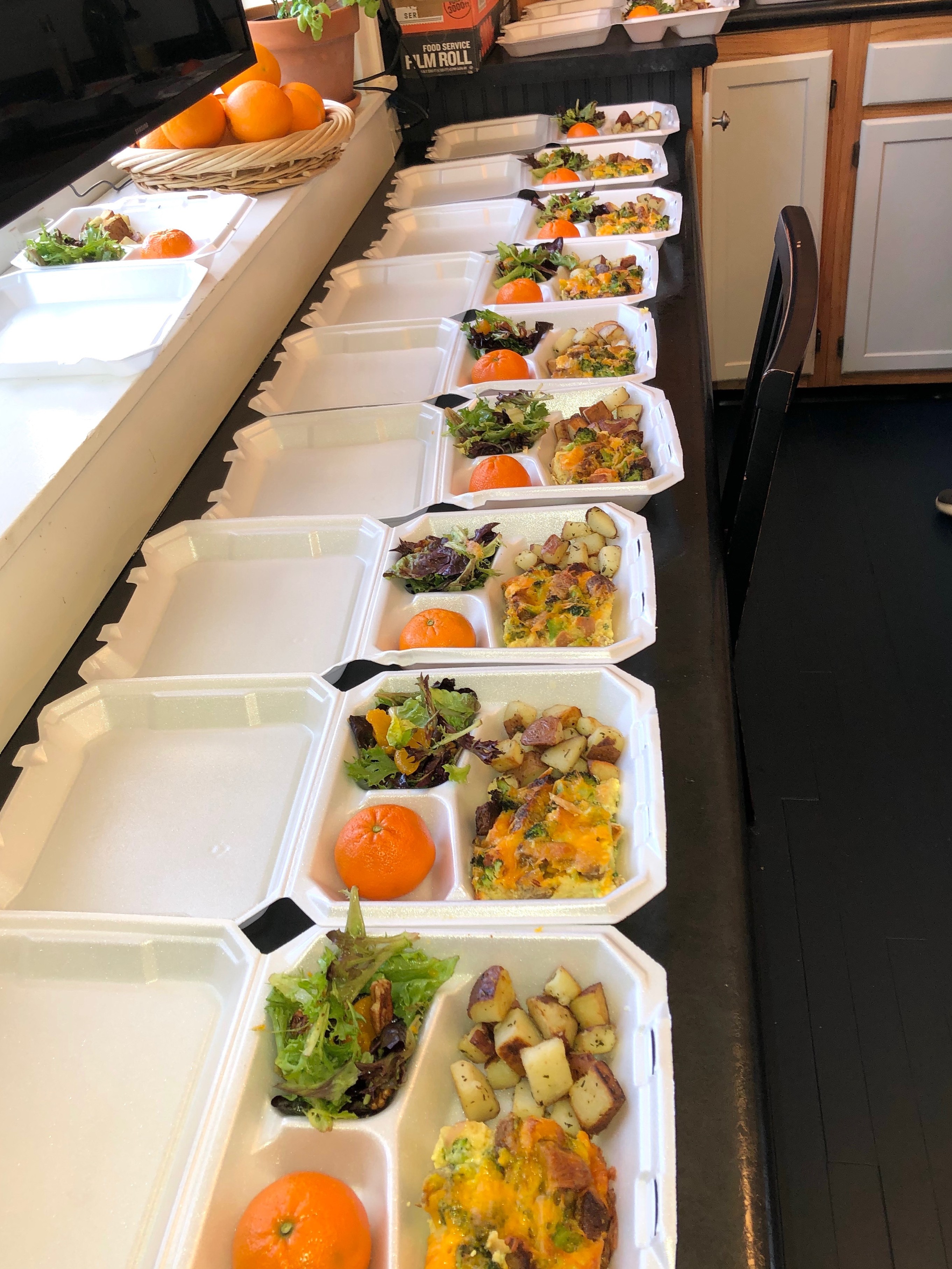 Broccoli Cheddar Strata
Serves
Ingredients
1 pound broccoli
11 slices bread, cubed
1 pound breakfast sausage, cooked and crumbled
2 cups shredded cheddar cheese
2 tablespoons minced dried onion
7 large eggs
4 cups milk
3/4 teaspoon salt
1/2 teaspoon dry mustard
coarsely ground black pepper, to taste
Directions
Lightly grease a 9" x 13" pan. Blanch the broccoli florets by boiling briefly, for about 2 minutes. Remove from the water and set aside to cool.
Put half the cubed bread in the prepared casserole or pan. Top with all the cooked sausage, three-quarters of the broccoli, half the cheese, and the dried onion. Top with the remaining bread and cheese. (The last of the broccoli comes later.)
Whisk together the eggs, milk, salt, mustard, and pepper. Pour slowly over the bread mixture, pushing the bread down into the liquid. If necessary, add a bit more milk to barely submerge the bread when you press it down. Cover and refrigerate overnight, or for at least 6 hours.
When you're ready to bake, take the casserole out of the refrigerator and preheat the oven to 350°F. Bake the casserole, uncovered, for 45 minutes. Place the reserved broccoli florets on top of the strata, pushing them in gently. Continue to bake till the top is golden and a knife inserted in the center comes out clean, an additional 45 minutes or so.
Representing the bed and breakfast community the first week was Carolina Bed & Breakfast, Cumberland Falls Bed & Breakfast Inn, and Pinecrest Bed & Breakfast. We all agreed, it felt really good to cook again! Each week, 3 inns will be providing food to help Homeward Bound WNC in this important mission.
One of the recipes we serve at our B&Bs and now for 50 to-go is this Blueberry Cheesecake French Toast from Carolina Bed & Breakfast. This one goes together the night before so it's easy to pop in the oven in the morning (or afternoon in our case!)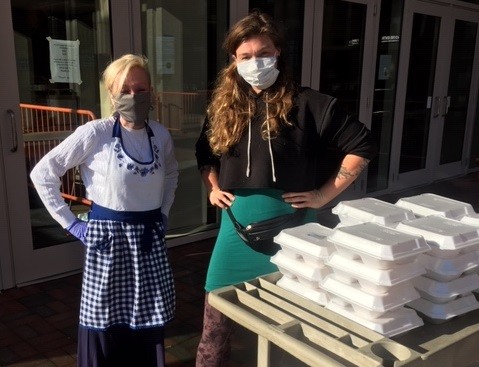 Blueberry Cheesecake French Toast
Serves 8
Ingredients
6 large croissants – cut into cubes
1 8 oz package of cream cheese
Grated lemon zest
1/3 cup granulated sugar
1 1/2 cups blueberries
12 large eggs
3 cups milk
1 Tbsp vanilla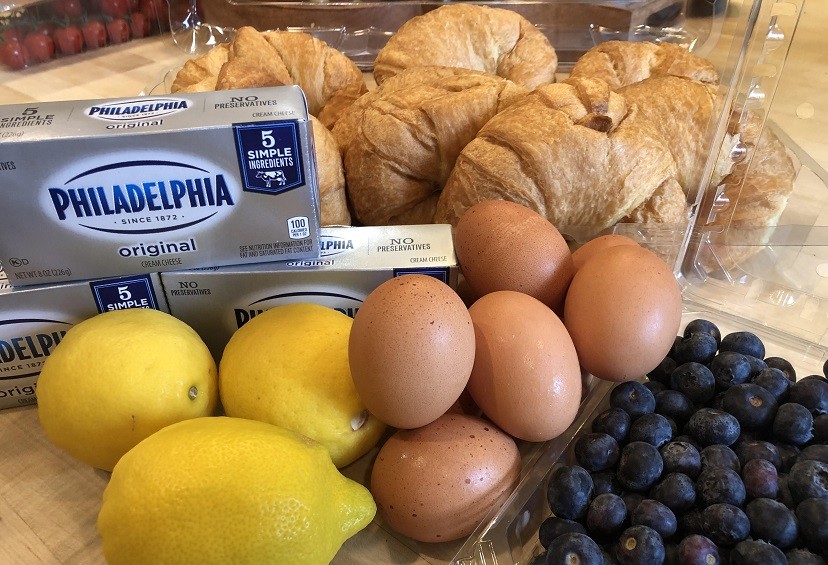 Directions
Spray a 9x13 baking dish with nonstick cooking spray (really get it in the corners).
Layer half the cubed croissants in the dish and sprinkle half the blueberries over the top.
With a hand mixer, cream sugar, cream cheese and lemon zest.
Drop creamed cheese by teaspoonfuls over croissants leaving a portion to drop on the top.
Add the remaining croissants over the top with dollops of cream cheese and blueberries.
Whisk the eggs, milk and vanilla till combined.
Pour over croissants.
Press bread with spatula to help soak up the mixture.
Cover and refrigerate overnight.
The next morning preheat oven to 350
Bake for 45 to 50 mins.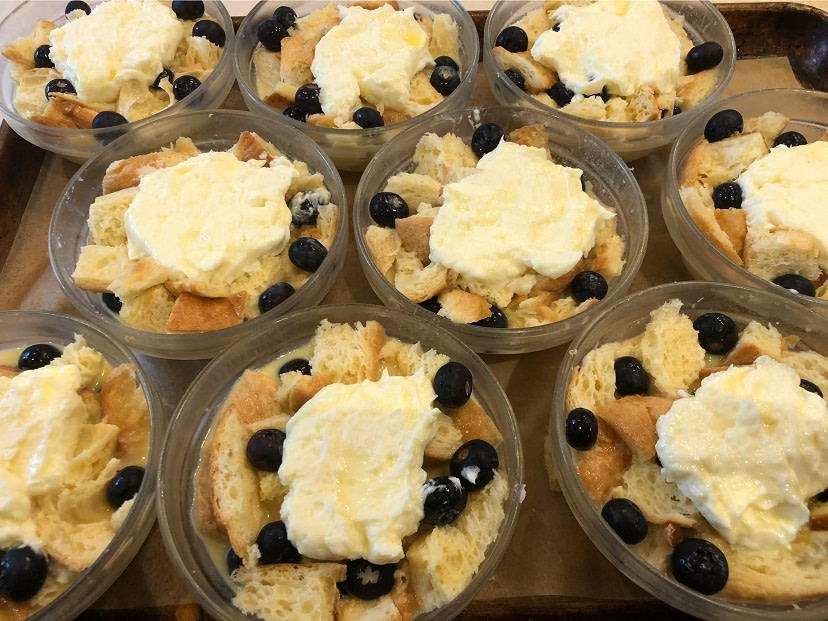 Hopefully this quarantine finds you safe and healthy. The inns of the Asheville Bed & Breakfast Association will be ready to welcome you back when the all clear sounds!

Stay home. Stay safe. Stay fed.