It is no secret that Asheville is one of the top foodie destinations in the country. Incredible eateries are all over town ranging from small food trucks to fine dining establishments. Many of these restaurants utilize the incredible farmers and fresh produce that comes out of the foothills of the Blue Ridge Mountains.
Sunny Point focuses on making food that isn't only good for you and good for local farmers, but is simply good for the soul. Whether you want breakfast, dinner or anything in between, this colorful eatery is the place to go. You'll find biscuits and gravy with local sausage and cream, burgers with local beef and fresh-baked buns, and all sorts of Southern comfort food classics with the freshest local ingredients.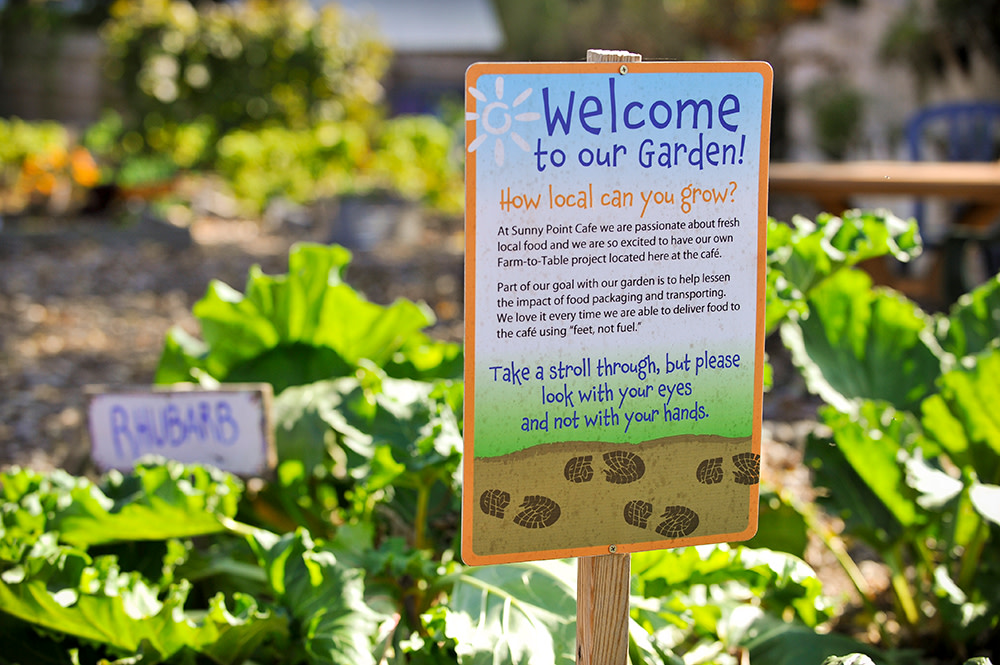 With two locations, one in North Asheville and one in West Asheville, Homegrown is quickly becoming one of the most popular eateries in town. This establishment is based on the idea of slow food right quick, meaning food that is created with love and care, and grown right but served up fast for people on the move. You can find a nutritious, locally sourced, affordable meal packaged up and ready to go for an early morning hike, mid-day break from a business meeting, or quick road trip stop.
Every town, region, and state in America has its own flavor. Rhubarb perfectly captures the Appalachian cuisine of the region in a seemingly effortless manner. Entrees are simple, allowing the local ingredients to speak for themselves and the flavors of the region to come out unclouded. You can visit this farm-to-table eatery Wednesday-Monday, but if you can plan it right, come for their Sunday Supper, a 3-course community meal made from the bounty of the weekend farmers markets and features a local farmer as their guest each week for a truly unique farm-to-table experience.
Explore all of Asheville's finest restaurants from the Wright Inn & Carriage House in the Historic Montford District. Walk downtown and indulge with the finest farm-to-table restaurants around from this beautiful bed & breakfast.
This warm & inviting eatery in downtown Asheville is the spot to go for creative cuisine and craft cocktails. This spot is walking distance to several downtown theaters and nightlife attractions making it a great place to stop for a small bite before a show. You'll find the charcuterie board of your dreams inside with house-smoked meats and bites from farms, dairies, and ranchers around Asheville.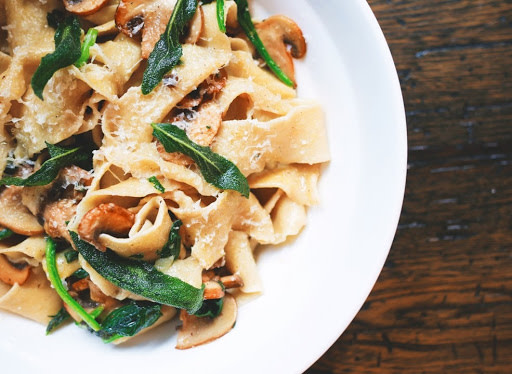 This is not your grandma's Italian restaurant. Cucina 24 takes Southern ingredients and flavors in their Italian menus to create uniquely delicious dishes. Their menus change daily to reflect the seasons and incorporate the freshest produce, much of which was in the ground earlier that day. For adventurous diners, embark on the chef's tasting menu and enjoy a family-style meal of the chef's favorite dishes made with the freshest ingredients.
On the waterfront of the Hillcrest neighborhood lies a hip new restaurant hidden in old shipping containers. The Smoky Park Supper Club brings the traditional supper club experience to Asheville and elevated it with a modern, uniquely Asheville vibe and farm-to-table fare. Taste their seasonal wood fired creations and craft cocktails. Diane Rogers, Innkeeper at Pinecrest B&B says to order the Spicy Crackerjack heirloom popcorn as an appetizer while you ponder over the menu. It takes a classic nostalgic snack and upgrades the flavors into your new favorite treat.
Asheville's foodie nature has influenced everything around town, even the Pinecrest Bed & Breakfast serves locally sourced and seasonal breakfasts for their guests. Several ingredients used in breakfast are either purchased directly from farmers or at one of the weekly farmers markets in town.
Table is transforming during the coronavirus pandemic and will reopen around the corner. The location on College Street is now Tacos El Gallo. Table is a small intimate culinary experience that has been a favorite in Asheville since its inception in 2005. The menu changes daily, yet holds its roots with Southern flavors and traditional culinary techniques. Plan your dinner at Table, but arrive early for cocktails at their upstairs cocktail lounge, Imperial Life. You'll find seasonal ingredients perfectly blended to create craft cocktails that you'll want to savor.
In the heart of Asheville on Historic Park Square lies Posana, a contemporary American restaurant with a focus on local, seasonal cuisine. Step inside this historic building that has been renovated with green materials to create a modern and inviting dining space. Everything that comes from the kitchen is gluten-free, not that you'll miss it, making this one of the best places to find gluten-free fine dining. Their menu changes frequently, meaning each time you visit you get an entirely new culinary experience. No matter what you order, make sure to save room for their intricate desserts that are made in house, taking seasonal ingredients and elevating them to sweet bliss.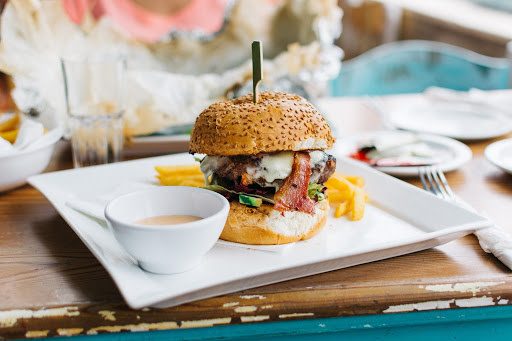 Asheville is full of amazing farm to table restaurants but the magic behind a lot of what buzzes in the food world in Asheville comes from the Culinary Gardener. Evan Chender is an incredible farmer/biologist/earth artist who is behind all of the top Asheville farm to table restaurants- bringing them pristine, unique crops that go straight from his farm to the table. Emilie Kapp at Chestnut Street Inn loves following him on Instagram and then seeing his gems on their plates- sometimes even on the same day!
Explore all of the best farm-to-table eateries around Asheville and let the Asheville Bed & Breakfast Association help you pick out the perfect B&B, inn, or hotel for your getaway.