ABBA Exclusives
Fall 2015: Thank you for the amazing participation in last year's Fall Farms and Artisans Tour Package. We were even cited in the New York Times!
And we're happy to announce our 2016 Fall Tour that includes farms, wine and Asheville B&Bs.
The 16 inns of the Asheville Bed & Breakfast Association (ABBA) are partnering with three Western NC farms, a vineyard and five artisans to give guests a glimpse of a road less traveled – and the discoveries and finds the journey brings. The independent driving tour takes visitors through the Sandy Mush community in Leicester, NC. Farmer and promoter Terri Wells describes Sandy Mush as a "special place where families like mine have farmed for more than 200 years." She says the area also attracts artists drawn to it because of its remoteness, beauty and sense of place.
Asheville is known for the Biltmore and the city's energetic local food scene and craft brew culture. This ABBA package takes the Asheville experience one step further.
So check out our 2016 Fall Tour here!
Traveler's Tip: Asheville is one of the top fall East Coast destinations in the country. Please make reservations as quickly as you can. Traveling on the weekdays offers a greater selection of rooms as the fall travel season comes closer.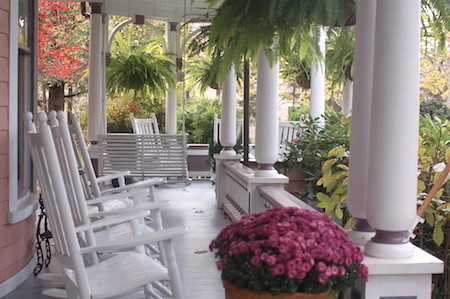 Gift Certificates
A stay at an Asheville B&B is an experience to remember!
Our knowledgeable innkeepers will transform your trip into an adventure with their knowledge of the area and their ability to match guest preferences to Asheville's mountain magic.
It's the perfect gift for any occasion
Use at any of our 16 unique B&Bs or Inns, in and around the Asheville area.

Options range from kid-friendly to adult-only to pet-friendly and most offer in-room spa treatments for the ultimate in relaxation.

All offer two- or three-course gourmet breakfasts. Many offer unique dietary accommodations from gluten-free to Paleo, vegan, and more.

Customize your gift for whatever amount you like. You will receive an attractive certificate that you can present or mail to your recipient.

Gift certificates will be processed within 24-48 hours of purchase. ABBA Gift Certificates are valid for three years. Individual inn policies apply when booking.

All inns are peer reviewed and inspected by Association members which includes some of the top-rated TripAdvisor inns in the US.
Thank you for choosing an Asheville B&B Association Gift Certificate!
Enter in the amount you want the certificate for:
$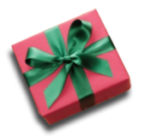 Golf
Course Exclusive At Asheville's Grove Park Inn
Experience the joy and challenge of a famous Donald Ross Signature golf course through our exclusive Guest Golf Package, available only to Asheville Bed and Breakfast Association guests. Our rates are exclusive to Asheville Bed & Breakfast Association Inns and are 30-50% percent below rates available elsewhere. In addition our rates include club rental ($60 value).
This request must be arranged by your Inn hosts. The golf course is open year round excluding inclement weather. Tee times are subject to availability on Fridays and Saturdays.
Check out more about golf at Grove Park Inn here.
For more specials please refer to each inn's website.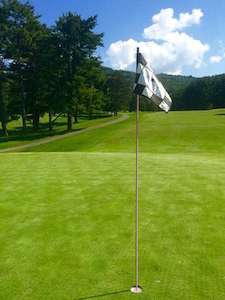 Theater
The Montford Park Players – Theater Under The Stars
The Asheville Bed & Breakfast Association is proud to be a partner of the Montford Park Players, Asheville's long-standing Shakespearean Theater troupe. Whether you choose to take a walk-on role in the performance or simply watch, you will be treated as a backstage VIP. As part of this package you will receive discounts at nearby restaurants, reserved spots in the best seats in the house, refreshments during the intermission, a signed paperback copy of the play as well as a picture of you and your family with the cast among other treats.
This vacation special offer is exclusive to guests at one of the Asheville Bed & Breakfast Association inns. Theater schedules can be found here: Montford Park Players. The special guest packages are:
Outdoor Theater
$18 Adults | $10 Children for special reserved seating tickets, including:
"Dress Up & Play", costumed walk-on role
Lawn blanket, for couples
Signed paperback copy of the play script
Complimentary performance-specific T-shirt (sizes S-XXL) and complimentary beverage (wine, beer, soda)
Masonic Temple Tour
$10 per Person
Private afternoon guided tours of early 20th-century Masonic architecture
View hand-painted theater props by Thomas Gibbs Moses
Discover first-hand the secrets of Freemasonry
Free parking
For more specials please refer to each inn's website.