Asheville's restaurant scene is getting out of control. And we just can't get enough of it! Restaurants are popping up everywhere with their own unique flavors. From Spanish tapas to classic French cuisine to modern soul food and everything in between. Here are some of the best restaurants for foodies to visit in Asheville.
Curate is almost synonymous with Asheville at this point. Every magazine, travel publication, brochure, or top 10 list will have this establishment listed as a must-see while in town. With cozy ambiance, deliciously unique cocktails, and authentic Spanish tapas, it's easy to see why this place is so highly regarded. If you want to add this stop to your itinerary make sure to make reservations far in advance as seats fill up fast. If you're on a last-minute getaway and didn't get a chance to make reservations, try La Bodega by Curate. This small market offers take out items of some of Curate's most popular dishes so you can enjoy a picnic in the town with no wait at all.
Limones is a unique restaurant that is powered by the passion of owner and chef Hugo Ramirez. The concept is a blend of his culinary training under San Francisco's most acclaimed chefs and the flavors of his upbringings in Mexico City. Many of the dishes include recipes that were passed down from his mother. Currently the restaurant is open for takeout and hopes to open for in person dining soon.
Book a stay at The Reynolds Mansion during your next trip to Asheville. This iconic mansion boasts whirlpool tubs, wrap around porches, and luxurious amenities in a historic setting.
Benne on Eagle takes your favorite soul food dishes and brings them into the modern culinary universe. Even though this restaurant has only been in operation since 2018, it has quickly attracted the attention of world-class chefs and foodies alike. Everyone from the local newspaper to major publications like Conde Nast, Time, NY Times, and Bon Appetit. They are open for dinner service and have brunch on Sundays. Make sure to reserve your table early.
Burntshirt Vineyards Chimney Rock Tasting Room & Bistro is the triple threat. Amazing views of both Chimney Rock and Hickory Nut Falls, world-class wine, and a bistro menu featuring southern winery cuisine comes together for a foodie paradise. The menus change often and feature seasonal ingredients so no two visits are the same. Sit back with a charcuterie board and a flight of wine or spend the whole evening there samping all of the best cuisines they have to offer.
Arguably the most romantic restaurant in Asheville, Jargon is a must stop for any lover's getaway. This restaurant brings together local offerings and exotic ingredients to create out of this world dishes. While their appetizers and entrees are outstanding, you absolutely must save room for desert. Their desserts will surely be the highlight of your trip. Head in for desserts and drinks after dinner.
Oakland Cottage Bed & Breakfast is the newest member of the Association. Located just south of downtown, this charming 7 room offers all the comforts of home, including some rooms with porches. They serve local coffee from Bean Works–take home your own bag!
The Rhu is a cafe and bakery that celebrates the abundance of local farmers and incredible produce around Asheville. You'll find locally roasted coffee, pastries with fresh local berries, and unique takes on your classic favorites. Popular right now are picnics, designed with all sorts of delicious goodies. Choose one of their pre-designed baskets or create your own!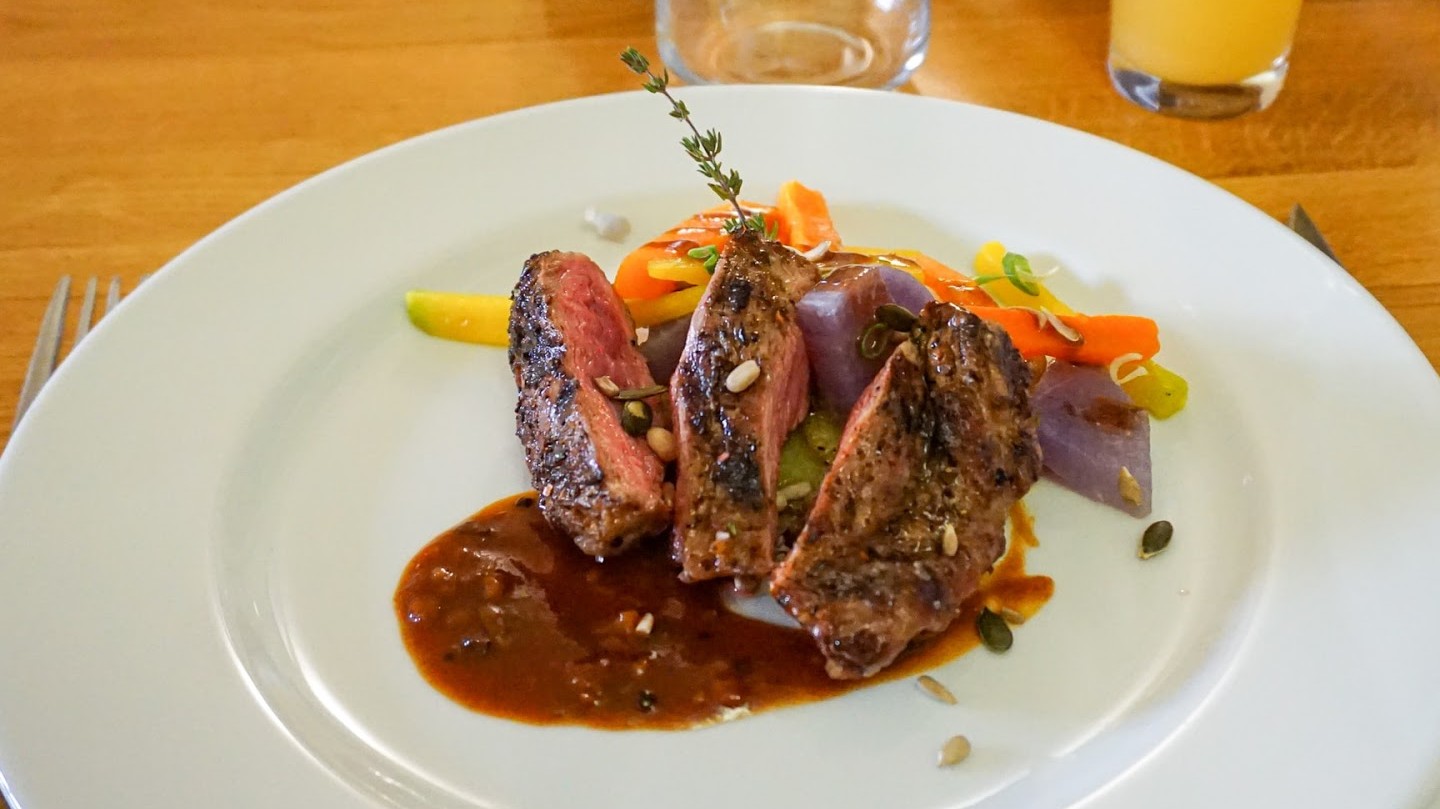 Bouchon specializes in comfort French cuisine that rivals the quality of the best restaurants in Paris. This restaurant uses locally sourced ingredients to bring you the freshest and brightest flavors in your favorite dishes. Enjoy your dinner with a show when you sit next to their open kitchen or in their darling alley patio.
Bouchon's sister restaurant Rendezvous is a small farmhouse style restaurant that focuses on the slower side of life. Out of the city center, this is an intimate place to gather for a special meal and let the time melt away. Indulge with one of their prix fixe menus and enjoy as each dish brings out the best flavors of France.
When you're in the mood for a high quality steakhouse, Asheville Proper is the place to be. This live-fire steakhouse is a popular spot for all sorts of celebrations. Design your own dream meal with their wide range of appetizers, expansive list of premium steaks, and delicious cocktails that will tie your whole evening together.
Explore Asheville and let the Asheville Bed & Breakfast Association help you pick out the perfect B&B, inn, or boutique hotel for your getaway.