Whether you want to pedal casually around downtown, grind the gravel of mountain trails or climb to the 6,684-foot peak of Mt. Mitchell, Asheville offers something for everyone when it comes to adventures on two wheels. Cyclists of all abilities come to Asheville to experience a variety of fun biking trails. We've rounded up our favorite mountain and road biking paths in Asheville just for you!
Explore Marshall via River Road
If you're looking for flat routes, Asheville is stingy in this regard. But a ride out to Marshall, NC along River Road is a wonderful 40-mile round trip option. We suggest only taking this route on weekends as traffic is much lighter. While you're in Marshall enjoy a great burger or sandwich at Marshall's Main Street Cafe.
ABBA Insider Tip: Find even more awesome Asheville cycling trails on popular cycling apps, such as Strava, Ride with GPS, or MTB Project.
Tackle the Blue Ridge Parkway
Another fantastic option is to take advantage of all the roads weaving their way up Asheville's Town Mountain to the Blue Ridge Parkway. For the most part, these roads are lightly trafficked, offer great views and a solid challenge without being too hard. Ask your innkeeper to pack a lunch picnic to bring along in your backpack to enjoy on the Parkway. If you prefer a longer ride, continue up to the peak of Mt. Mitchell about 30 miles from downtown Asheville. If you chose the latter, be sure to have headlights and taillights on your bike to comply with Parkway rules and safely traverse the many tunnels along the way.
The historic 1889 WhiteGate Inn & Cottage offers the charm of a bed & breakfast with the amenities of a boutique hotel. Enjoy a delicious gourmet breakfast before heading out on your next cycling trail.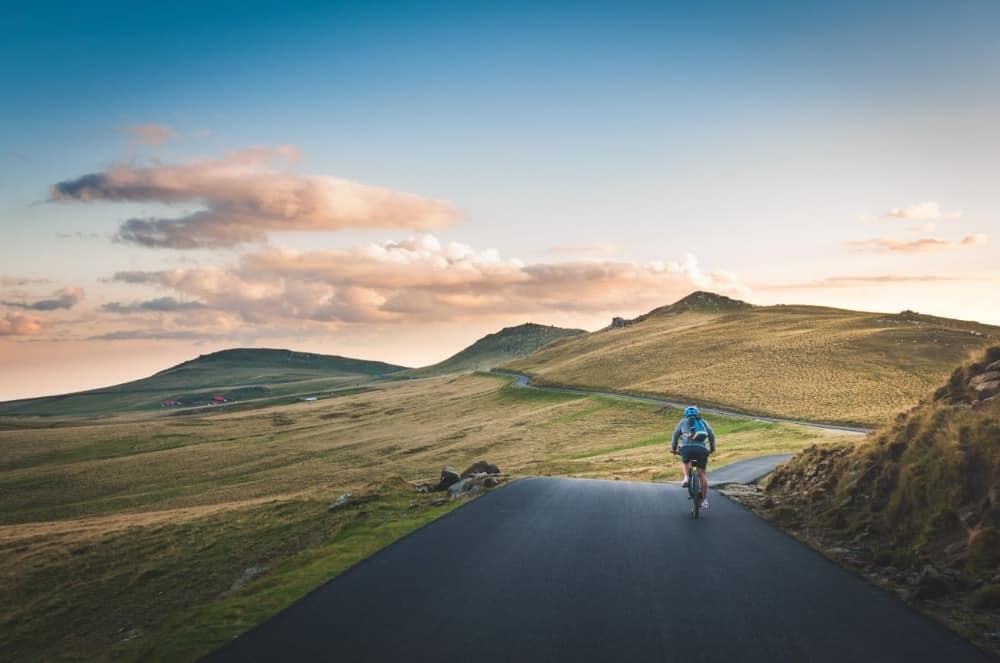 Take a Guided Tour
If you're more interested in checking out craft breweries than joining the Tour de France, book a guided bike tour! The Flying Bike offers 3-hour electric bike tours that help you get acclimated with Asheville. These upbeat, informative tours are a fun and easy option to tour downtown and the surrounding neighborhoods. Their tours can also be customized to meet the interests of you and your group!
Hill House Bed & Breakfast is a historic 1885 home with a beautiful green Appalachian garden. Enjoy a tasty breakfast each morning on their classic wraparound porch. Check out their specials page to see if any of their awesome offers apply to you!
Bent Creek Recreational Area
Located adjacent to the North Carolina Arboretum, Bent Creek offers access to dozens of trails with a variety of gravel riding options, from beginner level to advanced mountain bike trails. The Bent Creek Regular Gravel Route is a 13-mile loop perfect for beginner mountain bikers in the area. Moreover, our Asheville insiders say that this collection of Bent Creek trails is a great place to start.
Looking to connect with fellow biking enthusiasts? Applewood Manor is a beautiful bed & breakfast run by and for cyclists. They offer a fleet of incredible bikes suitable for both road riding and gravel. Plus, Applewood Manor hosts a week-long cycling experience for a group of experienced riders from all over the USA. You can even ride along their scenic routes!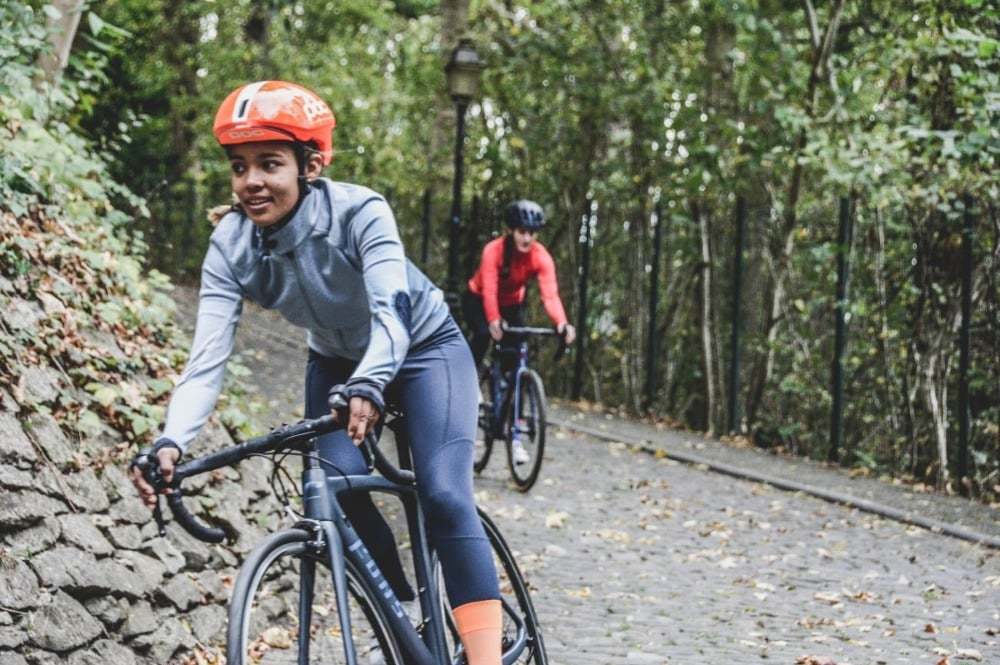 Kolo Bike Park
Kolo Bike Park is just one part of the Adventure Center of Asheville. This park features 4 miles of exciting mountain bike trails designed for all experience levels. With dirt jumps, a skills park and more, the whole family is sure to have a blast living out their X Games dreams on these courses. Check out their pricing section, as you can explore the park at a discounted rate if you arrive later in the day!
Oakland Cottage hosts a lovely bed and breakfast in Asheville with private, roomy suites. Looking for a mountain getaway out of the city? Stay at one of their rental cabins to experience a rustic escape from it all.
Once you're done with your riding adventure each day, be sure to cruise down to your favorite Asheville restaurant or craft brewery and refuel. Always be safe – wear a helmet at all times, and please be respectful of traffic and pedestrians. Also, watch out for bears!
Want more insider tips about your upcoming Asheville cycling adventure? Learn even more about what to do in Asheville by staying at an independent inn. Your innkeeper will gladly offer tips about accessing gorgeous secluded bridges, spending 36 hours in Asheville, and so much more. Let the Asheville Bed & Breakfast Association help you find the best inn, B&B, or boutique hotel for your next getaway.