Asheville is surrounded by so much natural beauty that it is almost impossible to see it all. With national forests in every direction, the Blue Ridge Parkway leading visitors high into the mountains, and the Great Smoky Mountains National Park just a quick drive away you'll never tire of the outdoors. Take a day trip to the Great Smoky Mountains during your stay in Asheville and come home to a cozy bed & breakfast, incredible dining, and memories that will last a lifetime.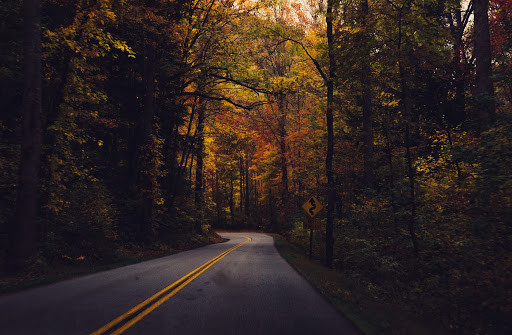 Drive
Traveling to the Great Smoky Mountains is almost as exciting as actually visiting them. If you're looking to minimize time on the road and maximize time in the park, you can hop on Interstate 40 towards Lake Junaluska and watch as the Blue Ridge Mountains meld into the Great Smokies. If you love a good drive filled with scenic overlooks and winding curves, take the Blue Ridge Parkway south until you reach US Highway 276 to Waynesville. This little detour is even more enticing on an autumn day where the mountains light up with hues of gold.

Hike
Get out and stretch your legs while exploring the great outdoors. There are several hikes throughout the park. Clingman's Dome is one of the main attractions of the park for a good reason. This observatory rests on the highest point in the park and offers unparalleled views of Tennessee and North Carolina. A gradual half-mile walk up a paved walkway will reward you with postcard-ready views. The Appalachian Trail is known for its almost-insane through-hikers and amazing views, but you don't have to hike the entire 2,190 miles in one sitting. You can complete shorter day hikes and enjoy the views and scenery of this trail. While technically not in the park, Waterrock Knob is a great little hike to break up your drive. Situated off the Blue Ridge Parkway, this 0.9-mile hike that leads you to the top of a mountain with amazing views in all directions.
Bring a couple of cookies from The Reynolds Mansion Bed & Breakfast to enjoy at the end of your hike. When you return to your luxurious rooms at the end of the day, you'll be happy to relax in the peace and quiet of this private inn.
Dine
One of the best ways to enjoy the park is to bring a picnic and enjoy your meal with a view. You can inquire with your innkeeper about any picnic specials or packages they may have or pick up supplies for your outing from renowned chef John Fleer of The Rhu before leaving Asheville. If you don't want to pack a picnic, you can still enjoy a delicious meal in one of the towns near the Smokies. Frog Level Brewing Company in Waynesville is always a hit. Nothing tastes better than a cold beer and a burger after a long hike. If you find yourself in Tennessee, then Gatlinburg and Pigeon Forge are great places to explore. You'll find quaint shops and delicious restaurants in both.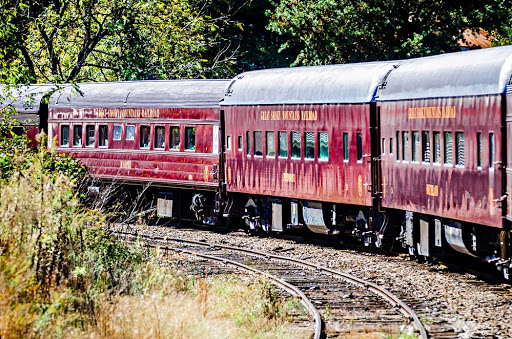 Sight See
While hiking may not be for everyone and driving can get a little old, the Great Smoky Mountain Railroad should be on everyone's list. This passenger train departs from Bryson City and climbs through the mountains giving you a front-row seat to the natural beauty of the area. Depending on the season, there may be different themed excursions from fall foliage autumn rides to cozy holiday themes to easter excursions.
Return to your luxurious rooms and suites at the 1889 WhiteGate Inn and Cottage. Take a dip in the jacuzzi or indulge with a massage to unwind. If you don't want to drive anymore you can simply walk into town and get dinner, drinks, or a little dessert.
Relax
After a long day of driving, hiking, dining, and sightseeing, it is always so comforting to return to your plush accommodations in Asheville. The Asheville Bed & Breakfast Association boasts numerous inns across the town. You'll find rustic accommodations in the mountains to urban retreats so you can find the perfect B&B for your getaway.