If you want to get the most out of your trip to Asheville and fill your day from sunrise to sunset, you'll need to start off with a stunning spot to sit back and watch the day begin. From mountain peaks with 360-degree views to morning kayak expeditions to quaint inns where you can roll out of bed and catch a picturesque sunrise outside your window, there are hundreds of fabulous spots to watch Asheville come to life. We've picked out some of our favorites that never fail to impress. Just make sure to dress warmly, bring a flashlight, carry something comfy to sit on, and make sure that your camera or phone is fully charged because you'll want to remember these moments forever.

What better place to catch the sunrise than the highest peak East of the Mississippi? Mount Mitchell is 17 miles from the heart of Asheville and a ¾ mile hike will lead you to the summit. Arguably the best sunrise spot in all of North Carolina, a view from the top is worth the early morning. During the day, this trail turns into one of the busiest spots on the parkway and visiting during sunrise allows you to appreciate this gem without any distractions.
A morning sunrise adventure doesn't have to be a grand event. The Craggy Pinnacle is 19 miles from Asheville and the loop trail is only 1.4 miles so you can get to the top fast. 360-degree views of the Blue Ridge Mountains await you. Watch as the hills turn from black to purple to blue before finally lighting up with the sunshine. During the summer you can walk back through tunnels of rhododendrons and finish your scenic drive down the mountain.
15% Off Sunrise Special
Save big at these properties when you book direct! Comment "Sunrise Special" and a 15% discount will be applied after booking.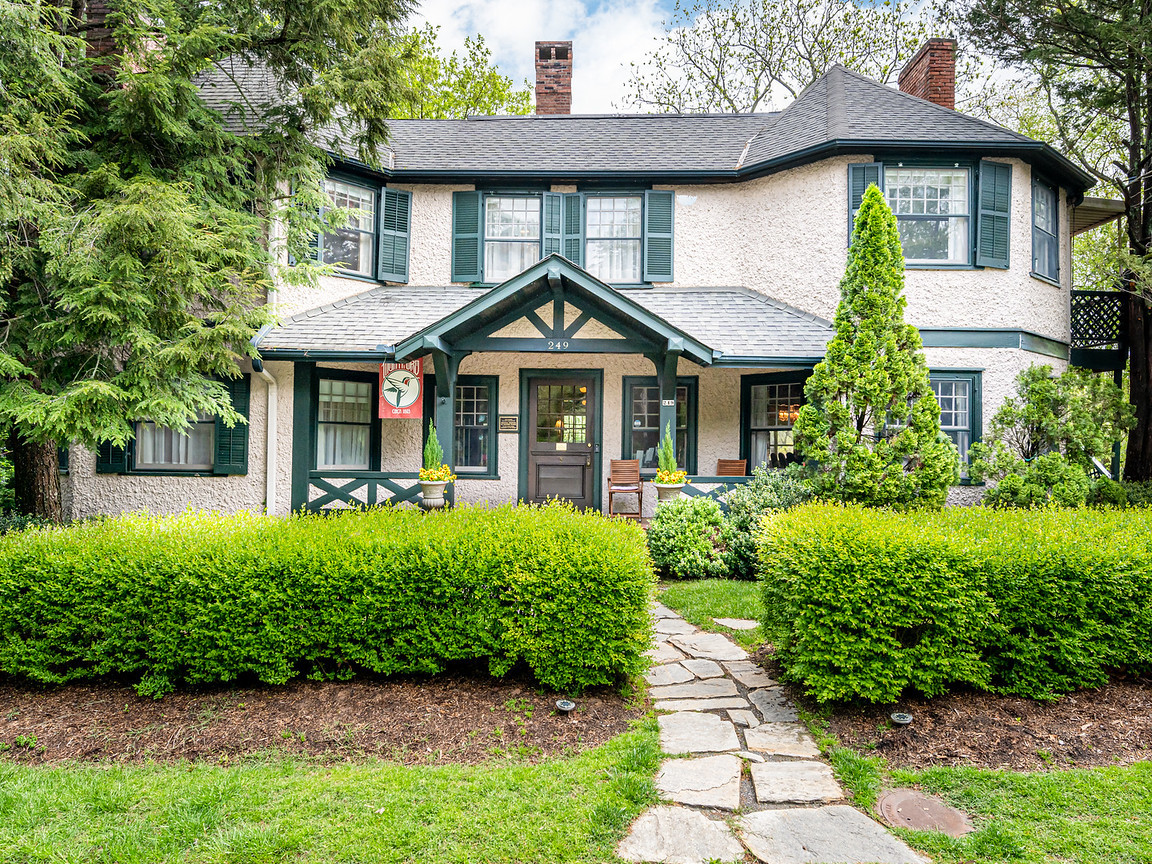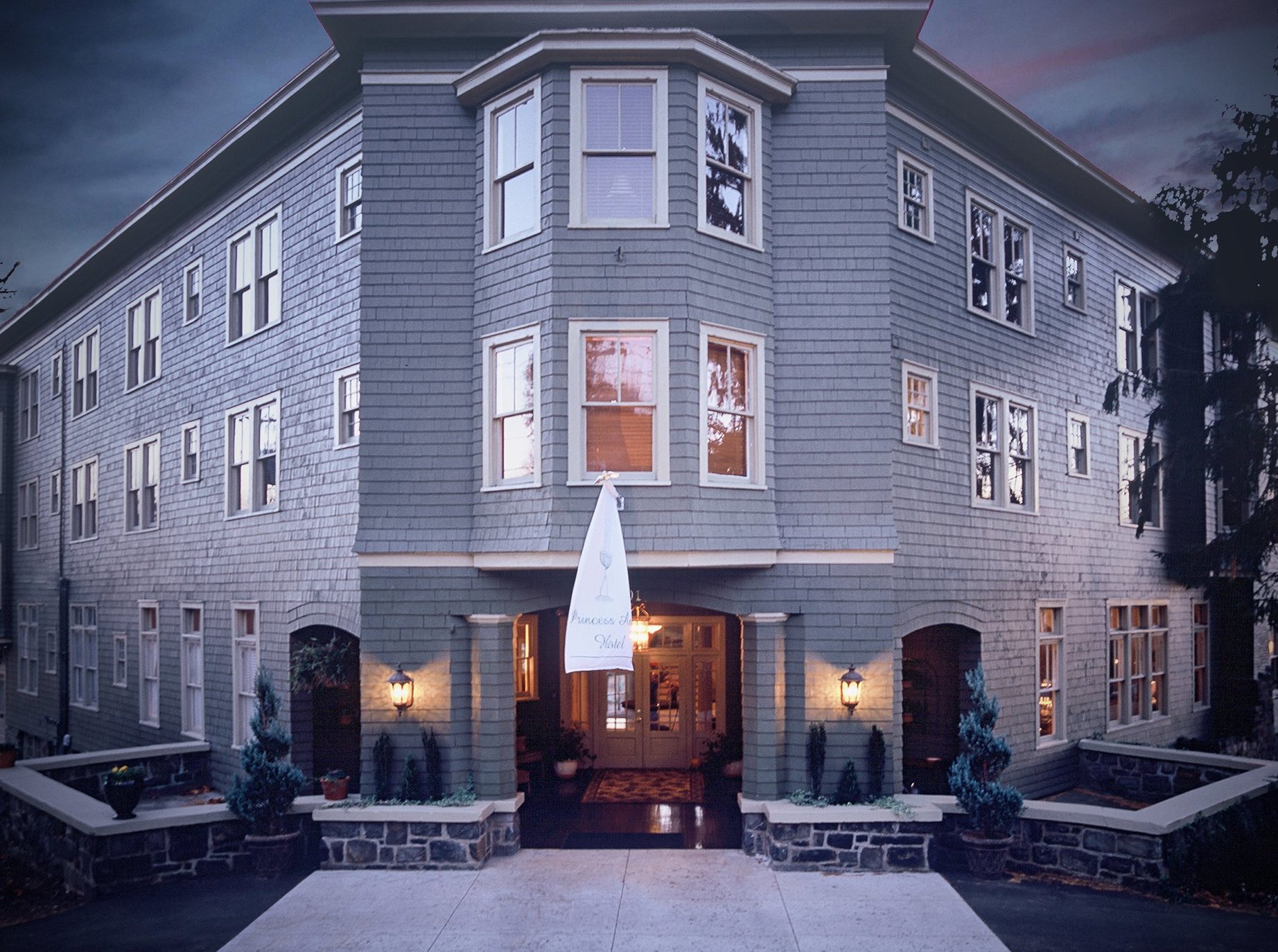 Asheville's historic downtown Pack Square is a popular spot for summer concerts, family picnics, festivals, and all sorts of activity. However, before the town wakes up, the park is a serene and quiet place to sit back and enjoy the sunrise. Its grassy lawn is the largest wide-open space in or near the city center and it's flanked on each side by some of the most historic art deco buildings in America. Grab a cup of coffee and a pastry while you sit back and enjoy the show.
Just a couple minutes outside of hip and trendy Asheville you'll find winding mountain roads that climb through forests of evergreen trees. At the end of one of these roads, you'll find Bent Creek Lodge, a picturesque retreat just an arms reach away from the action. When you wake up in the morning, make your way to the large southeast facing deck and watch the sunrise light up the forests. With views like this, you'll forget that you're only 10 miles away from all the action of Asheville.
French Broad River
Asheville is lucky to have a flowing river pass right through the town. Get up early, rent a kayak, canoe, or paddleboard and set off on the French Broad River. Depending on where and when you put in you could watch the sunrise behind the Biltmore Estate, over the River Arts District, or through the buildings of Asheville's downtown skyline. Enjoy a breakfast picnic on the river's banks before venturing off for the rest of your day.
Lake Lure is one of the jewels in the crown of Western North Carolina's Blue Ridge Mountains. This man-made lake sits at the foot of Hickory Nut Gorge just below famed Chimney Rock and is surrounded by soaring granite cliffs and dense mountain forests. Its tranquil waters, often shrouded in a morning mist, are a great place to park yourself in a rented boat or kayak to experience Mother Nature's welcome to the new day in a grand place. As the sun rises and the lake community slowly wakes, you'll catch a whiff of brewing coffee and the smoke from fireplaces emanating from the houses that dot the lakeshore. Eventually, the lake's calm waters will come to life with the buzz of boaters out for an early run into town to buy a newspaper or to pick up a dozen doughnuts from the local bakery. And as your sunrise experience comes to an end, you can stick around to enjoy exploring the towns of Lake Lure and Chimney Rock before heading back to Asheville.
A local secret sunrise spot is Mount Pisgah, the highest peak visible from the Biltmore Estate and the focus of much of George Vanderbilt's holdings and interests. Though not as high as Mount Mitchell, it's a little less visited so you won't find the crowds that sometimes gather at its big sister. There are several hikes around and to Mount Pisgah, one of which starts/ends near the famed Pisgah Inn, a great place to stop for a snack and something to drink before returning to Asheville.
About an hour southwest of Asheville along the Blue Ridge Parkway lies Black Balsam Knob, the second tallest mountain in the Great Balsam Mountains. 0.7 miles from the trailhead and you'll find yourself on a grassy peak filled with wildflowers and a 360-degree view. Bring a picnic, a blanket, and sit back while you watch the valley come alive.
For our early risers who want to cram as much of Asheville and Western North Carolina into the day as possible, we have some suggestions for the best spots to take in a mountain sunrise…those places that will inspire your Instagram or blog posts and that will leave you with special memories of your visit to "The Land of the Sky". If you are staying at one of our exceptional inns in Asheville, you may miss breakfast if you decide to embark on an early morning adventure, but ask your innkeeper for a breakfast-to-go that you can enjoy on top of the world. Most will send you off with a breakfast burrito, some fresh fruit, some homemade pastries, or even a full-blown picnic.
Let the Asheville Bed & Breakfast Association help you pick out the perfect B&B, inn, or hotel to stay at during your trip to Asheville.