Asheville and the surrounding area abound with outdoor activities in our Blue Ridge Mountains. Nothing can quite compare with the views from Mount Mitchell, the tallest peak east of the Mississippi at 6,684 feet! Wake up to a delightful breakfast then hit the road. Here is all you need to know about a day trip to Mount Mitchell.
The best drive to Mount Mitchell is via the Blue Ridge Parkway and you can incorporate a stop at the Folk Art Center, a museum of Appalachian arts and crafts located at milepost 382. Head north on the Parkway at a leisurely pace as the road can be congested during peak times. There are numerous overlooks so pull over and enjoy the views. The drive is 27 miles or about one hour until you turn onto NC 128 at MP 355. It's another 3 miles straight to the top!
There is ample parking and ¼ mile paved, accessible walk to the observation deck for 360 degree views so bring your camera. You will be on top of the world (at least in the eastern continental US) but expect to share your views as Mount Mitchell is a top attraction.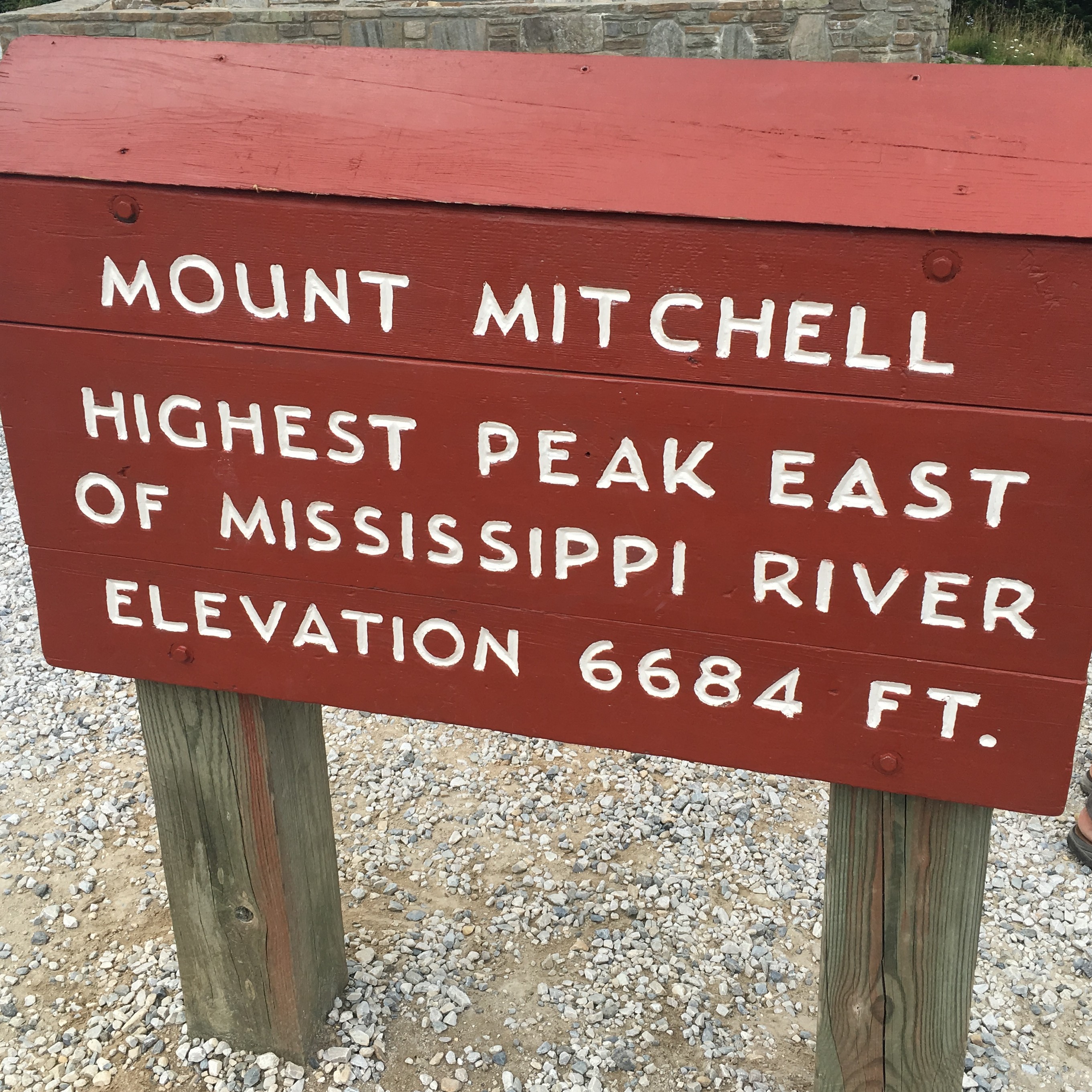 There are several trails at Mount Mitchell with varying degrees of difficulty:
Balsam Trail is an easy ¾ mile loop trail
Deep Gap is 2 miles round trip with descent and climbs to Mount Craig
Mount Mitchell Trail is a strenuous 5.5-mile long trail that starts at Black Mountain Campground
Other things to know:
The temperature at Mount Mitchell will be colder than Asheville, by 10-15 degrees not counting wind chill. Be prepared with jackets and layers.
Pick a clear sunny day for your excursion as Mount Mitchell is often covered in clouds and fog so you won't be able to enjoy panoramic views.
Check the real time road closure map for the Blue Ridge Parkway as unexpected closures occur frequently. Most of the Parkway is closed during winter.
There is a lodge-like restaurant (open May-Oct) near the entrance with mixed reviews so consider taking a picnic instead and eat in the large picnic area by the summit parking lot.
Book your getaway to today to any of the inns of the Asheville Bed & Breakfast Association. Our innkeepers can't wait for your visit!