If you've already climbed to the top of Chimney Rock, Mount Pisgah, and Craggy Pinnacle but want something a little more secluded then we've got the hikes for you. Here are some of the lesser-known hikes around Asheville to get you outside and enjoying nature in no time.
Don't miss this trail because of the silly name. Big Butt Trail is a 10.9-mile roundtrip hike meant for experienced hikers looking for a little challenge with big rewards. You'll start off the Blue Ridge Parkway and climb just over 3,000 feet up to expansive views all around. This is a good hike to substitute for Mount Pisgah if you want a vista all to yourself. On the way up you'll summit Little Butt for a great mid-way snack point before completing the final ascent of Big Butt. This trail is filled with birds, wildflowers, and lots of butt jokes.
While most trails around town would be full on a Saturday, you'll find peace and quiet on Heartbreak Ridge. This 9.7-mile roundtrip hike starts off gradually but quickly evolves to a series of switchbacks leading you up the ridge. Stop frequently to take in the sights and catch your breath as you ascend. The turnaround point has a nice glade perfect for a picnic.
Heartbreak Ridge is a favorite of the Princess Anne Hotel. Enjoy hiking this hidden gem and return to your historic accommodations for afternoon wine & hors d'oeuvre hour before walking downtown for dinner. Your getaway has never been easier.
Just south of town off of Highway 74 lies a great little hike with everything you could want. A well-shaded trail leads you to a small waterfall and eventually a lookout from the peak of Wildcat Mountain. At just under 3 miles round trip, this makes Wildcat Rock an easy hike with big rewards.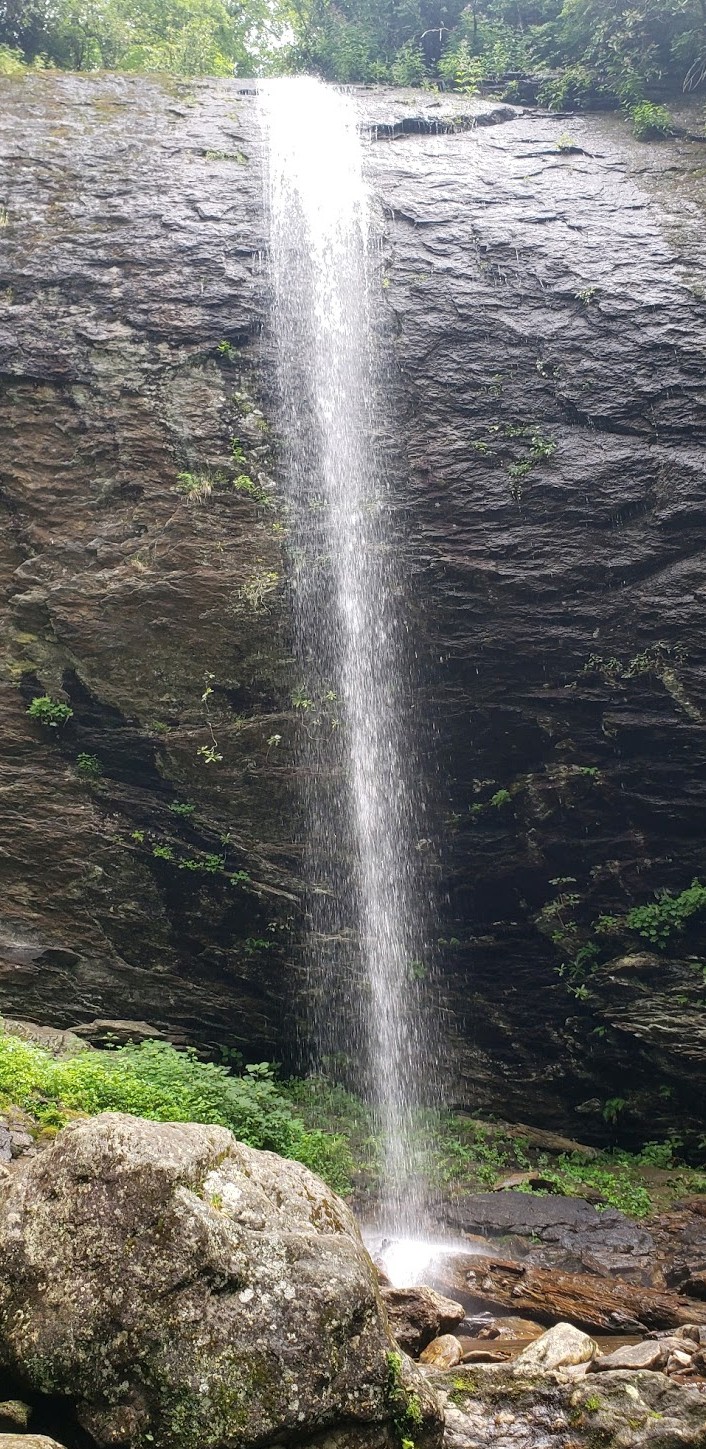 Asheville has a plethora of waterfalls and swimming holes all over town. On a hot summer's day it seems like everyone in town is looking to get outside and cool off. Luckily, we know of a spot that is a little harder to get to and is much more secluded than other waterfalls. The 10-mile roundtrip hike to Douglas Falls includes numerous stream crossings making it a great spot for a mid-day hike on a hot day. Descend down the valley to this waterfall and save the ascent for the trip back.
Stay at Bent Creek Lodge and get a head start on the day. Enjoy being so close to all of the best hikes and nature areas of the Blue Ridge Mountains and come home to classically comfortable rooms in this cozy log cabin. Don't want to drive for a hike? No worries! Take a stroll on the extensively landscaped grounds around the inn.
Part of the Mountains to Sea trail, Rattlesnake Lodge is a great trail to visit for a peaceful walk around the woods. You'll pass by the ruins of Dr. Ambler's summer house and an information board telling you about the history of the area. This loop is only 3.4 miles meaning you can stop by for an afternoon stroll or get up early and hike before breakfast.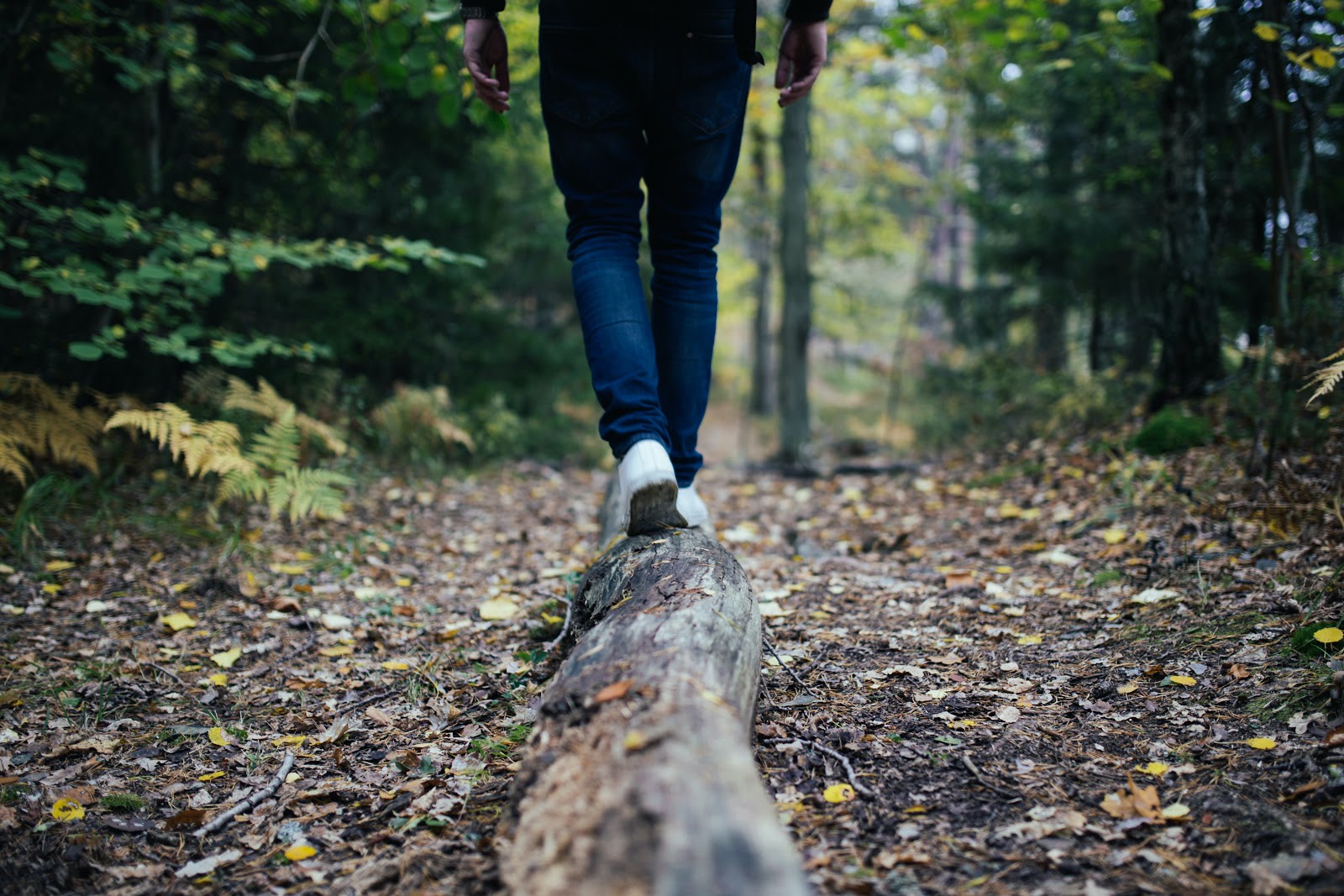 Fontana Lake is a popular swimming hole just near Great Smoky Mountains National Park. Most come for the day to go boating on the water or relax on the beaches, but there is actually a great lakeside trail that is perfect for hiking or biking. The Lakeshore Trail starts at the dam and follows the lake for 32 miles so you can travel as far or short as you would like. About a mile in there are old 30's era abandoned cars from an old flood. After your hike, you can cool off in the lake.
Follow the Road to Nowhere, also known as Lakeshore Drive by Fontana Lake to the very end and you'll find tons of trails. One trail is the other starting point of the Fontana Lake Trail (listed above) and another is Noland Creek Trail. This trail dips down to Fontana Lake and follows Noland Creek 18 miles into the wilderness. Overall the trail is relatively flat making it a great easy trek. While you're here, make sure to check out the tunnel at the end of the road and enjoy the unique history of this area.
Whether you want to socially distance yourself outdoors, want to go birding in a less populated area, or simply enjoy some peace and quiet, hit one of these off the beaten path hiking trails. Afterward, stay at one of Asheville's Bed & Breakfast Association's premier properties. Choose from Victorian mansions, craftsman cottages, and beautiful lodges to find the perfect accommodation for your getaway.