Step aside beer, cider is the coolest alcoholic beverage on the scene in Asheville. Hard cider is the refreshing, sweet alternative to hoppy, bitter beer. The delicious drink is made by fermenting the juice of fruit, typically apples. In Asheville, there are plenty of hip, homegrown cider houses to choose from. Next time you're in town, stop by a few of these locally-loved breweries.
Located on Broadway in downtown Asheville, Botanist and Barrel is the newest cider spot in town. This all-natural cider and wine producer operates out of Cedar Grove, NC. They use locally-sourced organic produce to create distinctive, tasty beverages. Moreover, their products contain little residual sugar and low calories. Their cider selections change seasonally, so ABBA insiders recommend grabbing a flight to try out a few! While you're there, grab a bite of their chocolate gluten-free bread – it's unbelievably good.
Experience the charm of a B&B with the privacy of a hotel at Princess Anne Hotel. This historic accommodation provides a complimentary wine and hors d'oeuvres hour that is sure to impress. Check out their specials today!
Another outstanding downtown cider destination is Noble Cider on Rankin Avenue with a fresh, 1950s Palm Beach vibe. Noble Cider presses their own juice from locally-grown apples to make fresh, tasty cider. In addition to their downtown location, you can also visit their taproom at The Cidery, where production takes place. In the summer, try one of their hard cider spritzers for a bubbly, light spin on a true cider. Locals recommend trying out the chai-based Spice Merchant and the ginger-forward Golden Arrow when you visit.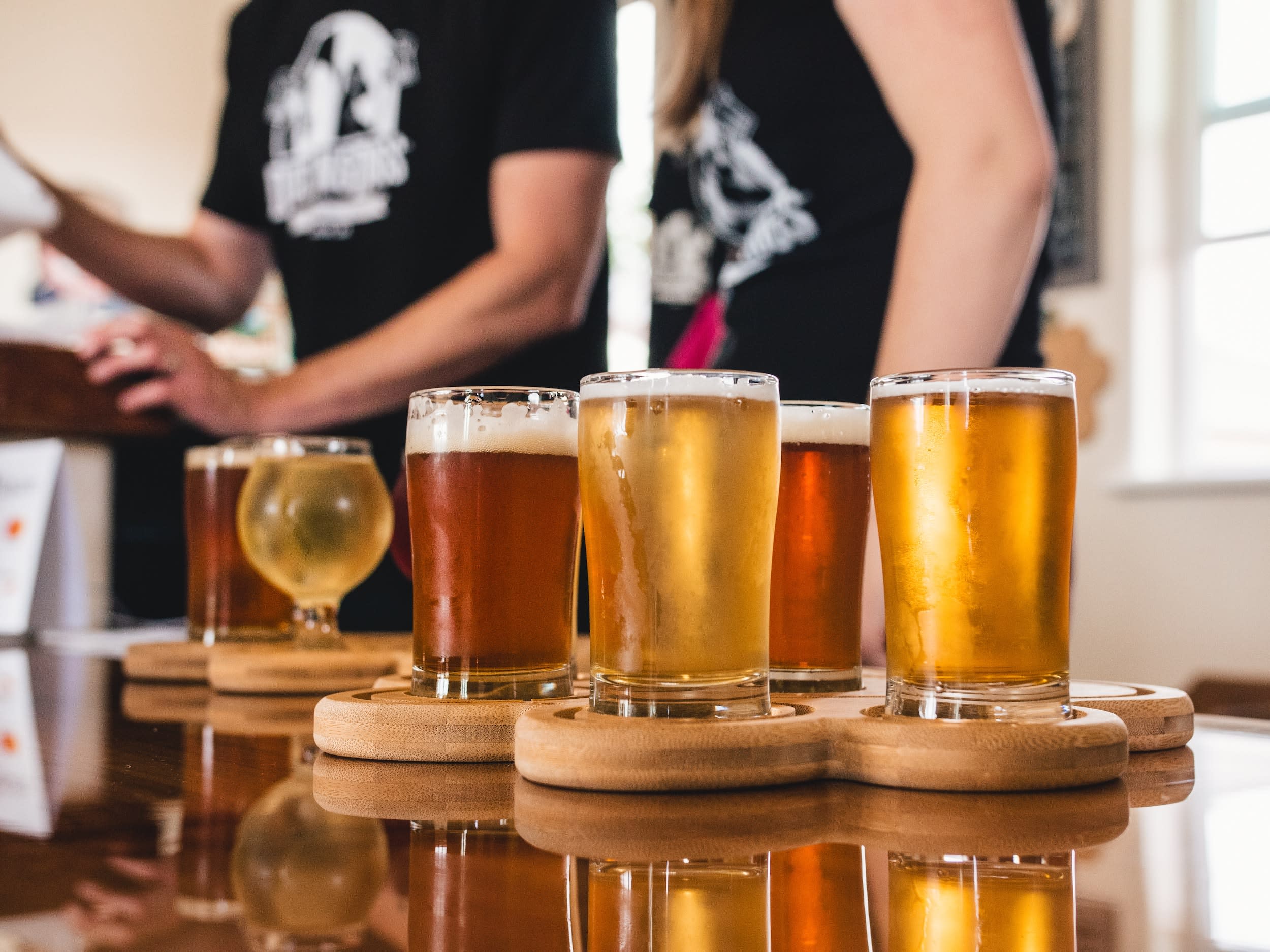 Urban Orchard Cider Co. is so good, they have two convenient Asheville locations! Go to South Slope if you want a relaxed, downtown vibe, or head to the West for green space, a big deck and hammocks. Urban Orchard has a huge selection of ciders, so definitely get a flight. Try one of their flagships, like Sweet English, and add on some unique picks, like their Bananas Foster-inspired Bananahemian Rhapsody or the spicy Mango Habanero.
After taste testing zany cider flavors, return to your comfortable room at Cumberland Falls B&B. The inn is located just three miles from Biltmore Estate, so you can conveniently access all that Asheville has to offer. Check out their packages and specials to enhance your stay!
Tucked away in farmland just 20 minutes from the city, Bold Rock Mills River Cidery offers crisp cider and views of the production floor. All of the delicious ciders made here are crafted from locally-sourced Henderson County apples. With a tasty food truck and awesome outdoor space, Bold Rock is definitely worth the drive. Sample their refreshing Watermelon, Sangria, and White Cranberry ciders, and let us know which is your favorite!
TreeRock Social Cider House, located in Biltmore Village, has carved out a name for itself in Asheville. In addition to a huge selection of ciders, their dog-friendly patio has fun board games and a breezy, fun-loving atmosphere. TreeRock offers a wide variety of craft ciders and mead, and they pride themselves on specializing in gluten-free drinks. Talk to the bartender to order a flight of cider that is customized just for you.
Located just up the hill, Sweet Biscuit Inn is the perfect place to unwind after a long day of cider tasting. Refuel each morning with a delicious, fresh three-course breakfast before another day of Asheville adventures. Check out their spacious rooms!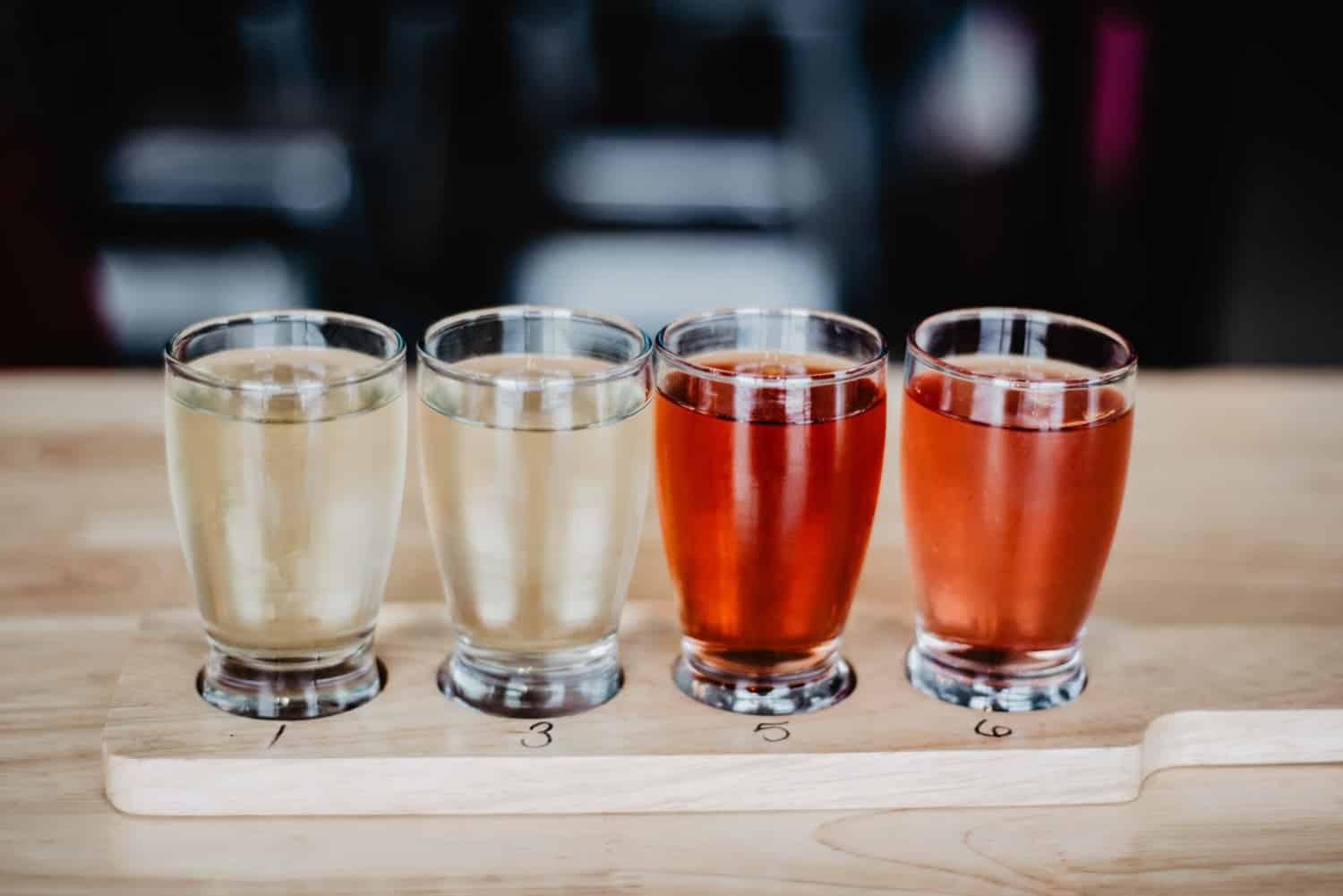 If you like a laid back, quiet atmosphere, Barn Door Ciderworks is the place to be. This hidden gem is located about 12 miles southeast of Asheville in Fairview, NC. They serve barrel-aged, dry cider made with traditional methods. Locals love the rustic, unfiltered ciders that taste more like vodka than a typical cider. While you sip on a heritage cider, taste out their homemade cake or a local cheese plate by the fire pits in the backyard.
From it's two-story wraparound porch to the luxurious decor, The Reynolds Mansion is an extravagant place to stay in Asheville. Read more about how this historical home might even be haunted!
If you visit any of these cider hot spots, tag us in your photo on Instagram! We might be biased, but we think one of the best places to enjoy cider is in the garden at your B&B! Learn more insider tips about what to do in Asheville by staying at an independent inn. Your innkeeper will gladly offer tips about day trips to the Great Smoky Mountains, the best outdoor dining options, and so much more. Let the Asheville Bed & Breakfast Association help you find the best inn, B&B, or boutique hotel for your next getaway.