Chestnut Street Inn is a historic boutique property conveniently located within walking distance of Downtown Asheville. The home features eight guest rooms, each with modern amenities and classically beautiful decor. Innkeepers Emilie and Arturo graciously filled ABBA in on the inside scoop about their award-winning property. The pair host unique events at their inn, share local tips with their guests about Asheville, and much more!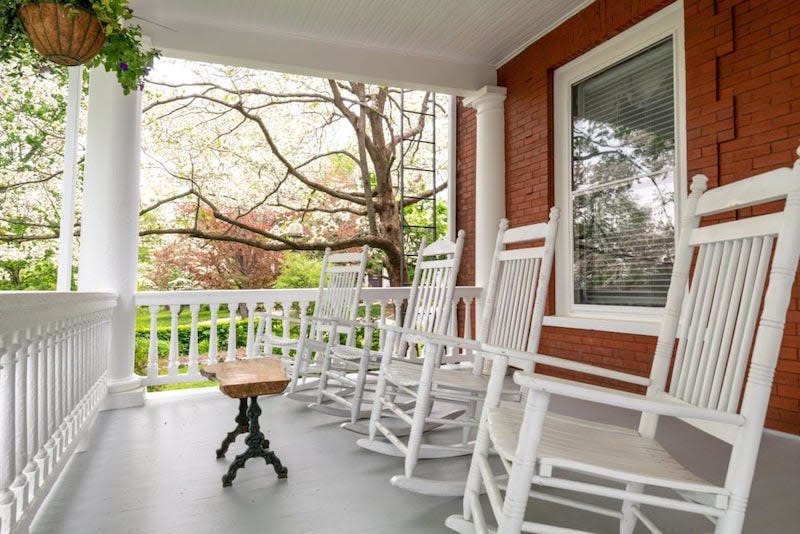 History of Chestnut Street Inn
The history of the property is quite interesting. Per innkeeper Arturo, "Thomas Wolfe spent a lot of time at the inn while his uncle JM Westall built it. They were friends with the eldest son, Max and the three of them would spend summers out at the Whitson's Cabin in Enka (now under reconstruction as the Thomas Wolfe Cabin). Then the inn was a home for unwed mothers through the 60s. Dozens of babies were born here. We like to picture the courting bench with a nun on duty."

Staying at Chestnut Street Inn
Recently, Chestnut Street Inn was awarded best B&B in North Carolina by Yelp. When you stay at Chestnut Street Inn, you are in for a culinary treat. According to innkeepers Emilie and Arturo, "we also have a rotating beer on tap, a rotating port wine selection, a secret stash of ice cream bars in the fridge, afternoon cookies and are doing a picnic breakfast with homemade yogurt, our famous Chestnut Street Inn granola and other goodies! One of the staples of our breakfast program (is that we) have our milk delivered every week from the Mills River Creamery – a local dairy with jersey cows."
Additionally, Emilie and Arturo say that they "source locally and pride ourselves on our killer concierge services. We are also one of 3 Select Registry properties in town and were featured in Food and Wine magazine as the place to stay in 48 Hours in Asheville, and as one of East Fork Pottery's founders, Connie Matisse's pick for B&B as listed in her Vogue interview."
One of the best amenities at Chestnut Street Inn is the innkeepers! Per Emilie and Arturo, they "are two sommeliers running an inn! We have natural wine tastings, salsa and margarita making classes and a Camp Chestnut package for adults coming 2022."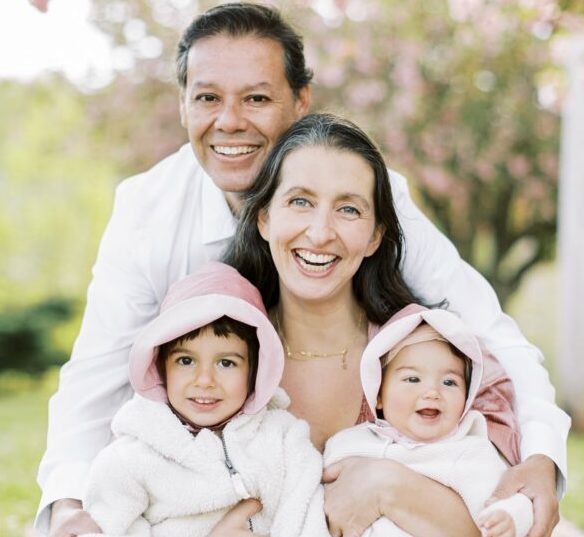 Meet the Innkeepers: Emilie Kapp & Arturo Leal
Q: What made you want to be innkeepers?
A: We wanted to live in Asheville and had 30 years of service industry between us. When Asheville wasn't ready for our natural wine concept we decided to see if we could make innkeeping our profession. We knew we wanted to have kids and decided this would be a wonderful world to bring them into.
Q: What is your favorite place in the world?
A: EK – Emigrant, Montana
AL – Puerto Morelos, Mexico
Q: What is your favorite breakfast food?
A: EK – Perfectly cooked soft scrambled eggs
AL – Chilaquiles with cecina
Q: What made you fall in love with Asheville?
A: EK – I grew up coming here. For me it's the smell of the mountains.
AL- The quality of love and the mountains
Q: What is your ultimate Asheville local travel tip for guests?
AL: Ooooo. A favorite spot for an afternoon snack is the Zillicoah Beer Co. on the river where you can find killer authentic tacos from Taqueria Muñoz. We also have a list of secret brewery spots and bars for our guests as well as a self guided beer tour. The tasting menu at Cucina 24 is our all time favorite meal in town. The fried chickpeas and yogurt at All Souls Pizza are life changing. The secret dirty chocolate rub from Hole Doughnuts is a rare occurrence but if you can get your hands on it… it's sweet and salty and magic. In August, our favorite hike up to Craggy Pinnacle has bushes and bushes of blueberries and you can go and just pick and eat for hours. We always feel very "Blueberries for Sal" when we hike there in August.
Pick your perfect room at Chestnut Street Inn today to experience the beauty for yourself! Enjoy a delicious breakfast picnic prepared just for you each morning to start your Asheville adventures off right. Planning a special trip? Check out the packages and experiences that will make your vacation even more memorable!