With restrictions still in place all over the country and firework displays being canceled left and right, we are even more appreciative of our safe little bubble in Asheville. If you're scrambling to find your ideal 4th of July weekend plans, then we've got the perfect set up for you. Come to Asheville and enjoy sunny weather, cold beer, fireflies, and more while staying safe and keeping healthy.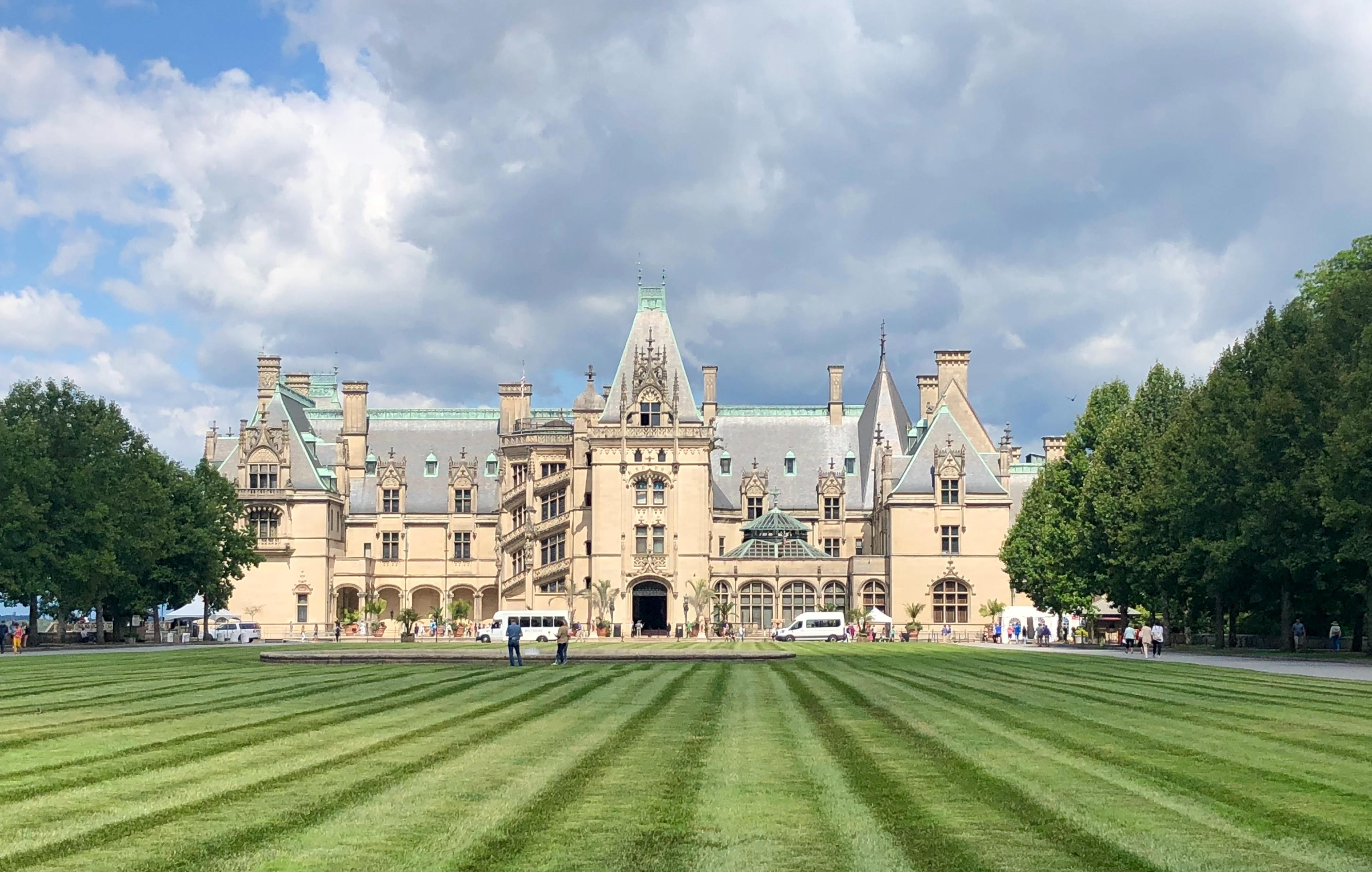 Biltmore Estate:
Believe it or not, it's a great time to tour Biltmore House! While the mansion is usually packed with visitors and a little hectic, right now reservations are limited to 18 people and depart every 15 minutes. Notice new details that you've never had the opportunity to appreciate and see the estate in a new uncrowded light. On top of that, all shops and restaurants have reopened and Downtown Abbey: The Exhibition is included with your admission. Make an appointment to visit the winery and enjoy your complimentary tastings while you enjoy the entire tasting room to yourselves. Rent a bike from the Bike Barn and explore the 20 miles of trails without seeing another person!
Stay at the Carolina Bed & Breakfast & Cottage located in the heart of the Historic Montford Neighborhood. This romantic retreat on a quiet tree-lined street is just minutes away from the Biltmore Estate and downtown Asheville.
Brown Mountain Lights:
Unless you were an avid watcher of the early X-files episodes, you might have never heard of the Brown Mountain Lights found deep in the Pisgah Forest. Around Brown Mountain, a mysterious occurrence of ghost lights have been spotted for hundreds of years. Wiseman's View is a popular sunset viewing spot but it is also a great spot to spot the Brown Mountain Lights. Head out after dark to see if you can spot this strange phenomenon, but don't forget a flashlight for your walk back down.
New Belgium Brewery:
New Belgium's Brewery on the French Broad is one of the best places to have fun while social distancing. With tons of outdoor seating, miles of trails, and great views, you can enjoy a beer and a tasty lunch in a distanced environment. There is an abundance of food truck options to satisfy any craving. Reserve your table through OpenTable to make sure you get a spot and help New Belgium keep everyone safe.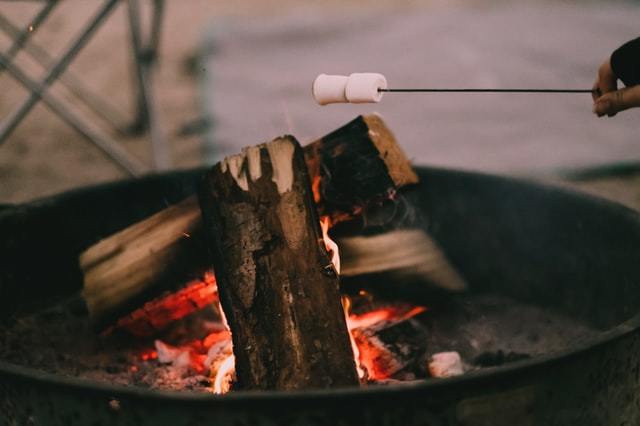 S'mores & Sparklers:
Pinecrest B&B and Cumberland Falls B&B are both located at the same intersection on Cumberland Avenue in historic Montford. They are setting up a fire pit in the front yard for their guests on July 4th to enjoy s'mores and sparklers at dusk (weather permitting.) A certain neighbor is known for setting off fireworks in the street. Be a guest and enjoy the delightful and terrifying excitement.
Find Your Own Fireflies:
As the sun sets beyond the Blue Ridge Mountains, watch the warm summer air light up with fireflies. You'll find these pretty little creatures throughout the forest, along the river, and in the backyards of almost every B&B in town. Grab a seat with a glass of wine or a crisp craft beer and see if you can spot any. Even if you come up short on firefly spottings, your evening will still be one to remember.
The Reynolds Mansion Bed & Breakfast Inn is one of the most romantic places to spot fireflies. Kick up your feet and relax on their two-story wrap around deck and keep an eye out for flashes of light on the lawn. At first sight, you can head out to the grassy lawn and see if you can catch any with your hands. Afterward, your peaceful rooms will help you fall asleep in no time.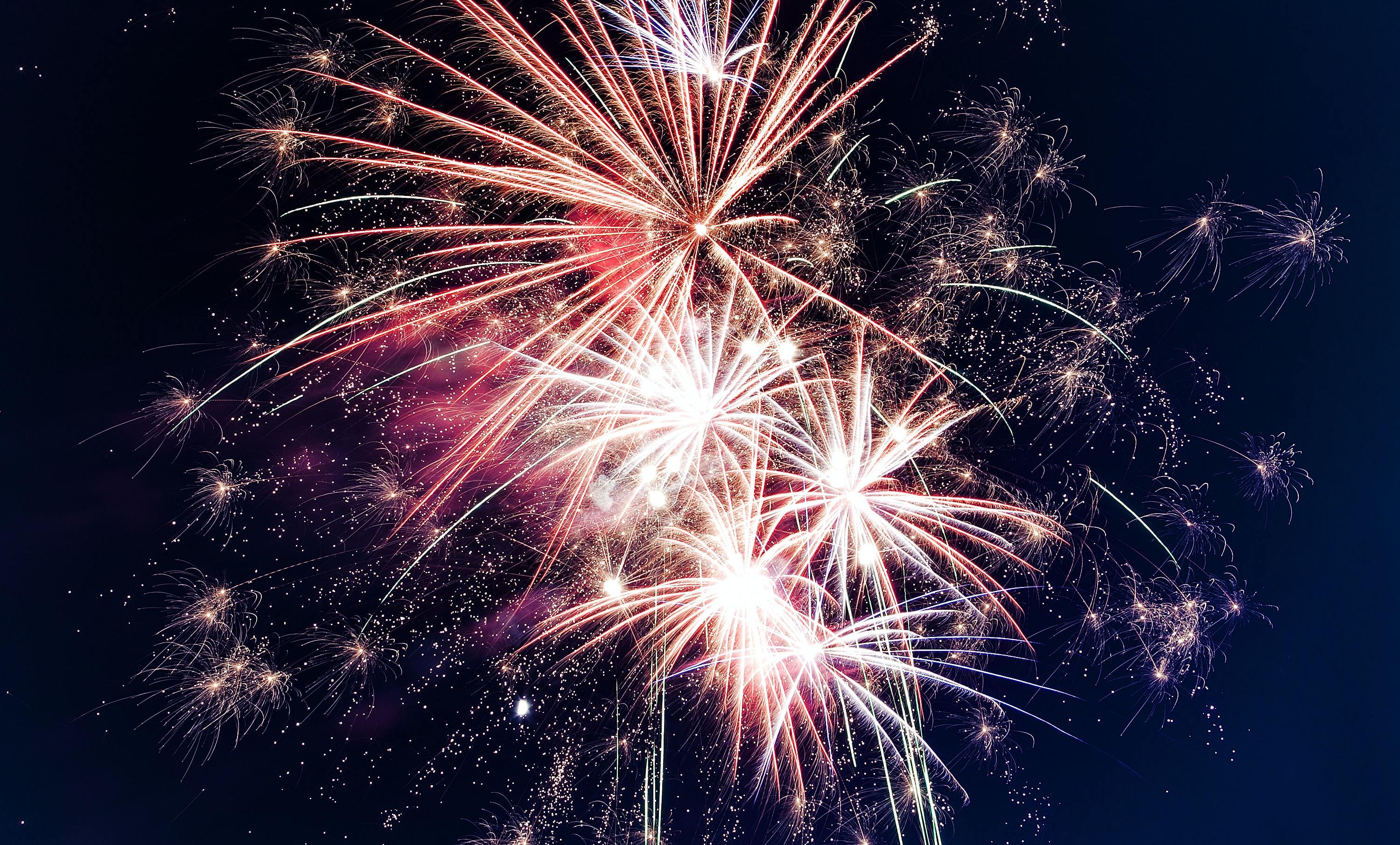 Fireworks:
The City of Asheville will not host July 4th fireworks this year, but that doesn't mean you have to miss out on the enjoyment. Some local towns in the area are carrying on the tradition. Hendersonville to the south is carrying on with the tradition and makes for a great evening trip. Neighboring towns of Bryson City, Sylvia, and Mar Hill are also participating with firework displays this year. Bring a blanket to a local park or lookout spot or cozy up in your car to enjoy your night.
You can still have a great 4th of July while remaining safe and practicing social distancing. Many of our local restaurants are open and serving up their signature dishes, shops are allowing limited numbers of guests inside for more personalized shopping experiences, and the sun is out and shining. Many Asheville bed & breakfasts have openings and are ready to help you have a magical weekend away. Let the Asheville Bed & Breakfast Association help you pick out the perfect B&B, inn, or hotel to stay at during your trip to Asheville.