April 29, 2016
Cooking Secrets From Our ABBA Innkeepers
Posted by: Asheville BBA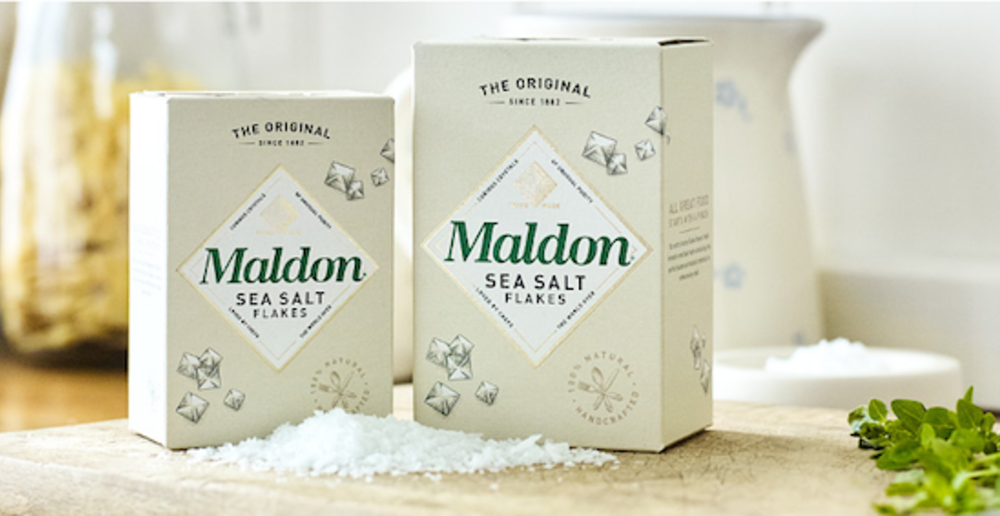 Get ready for an infusion of flavor – and time-saving tips – as our Asheville Bed & Breakfast Association innkeepers share a few "tricks of the trade."
Chestnut Street Inn Reveals Their Secret Ingredient
With 35 years of New York City fine dining experience between Emilie Kapp and Arturo Leal, our ears perk up when they talk shop: "Maldon Sea Salt is the most delicate, other-worldly, flakiest sea salt," she says. "You find it in Michelin-starred restaurants all over the world… and you'll find it in mine. We buy the sea salt flakes by the bucket," she declares. Emilie and Arturo sprinkle the salt on soft scrambled eggs or freshly steamed or roasted garden veggies. They even use it to top off hot-from-the-oven chocolate chip cookies! It's also a key ingredient of her homemade local apple cider caramels. Order this 8.5-ounce box to get started in your kitchen.
Emily McIntosh at Bed of Roses Bed & Breakfast serves homemade cookies at the inn, effortlessly. As a time saver, Emily mixes up and freezes at least two batches of cookies early in the week. She uses a 1-inch stainless steel/ice cream-style scoop to make the individual cookie balls, releases them onto glass casserole dishes and freezes. After they're hard, Emily freezes the cookie balls in heavy-duty zip-top freezer bags. She removes and bakes only the cookies (and flavors) she needs each day, allowing that fresh-baked aroma to fill the inn. Every afternoon, guests help themselves to warm cookies from the kitchen buffet. Visit Emily's blog for more details.
Egg-cellent Timesavers
Susan Murray at Carolina Inn Bed & Breakfast understands today's need for kitchen speed. She says you can trim the time it takes to boil water for pasta or poached eggs if you bring the water to a boil first in an electric tea kettle first and then pour it into the pot. "This is a big help when you have hungry children – or guests!" Susan adds.
In addition, Susan leverages a spoon to quickly shell hard-boiled eggs. Watch this short, helpful video showing how to this.
Indulge in a Taste of Italy
Innkeeper Rick Bell at Engadine Inn & Cabins at Honey Hill say his favorite herb blend is McCormick Gourmet All Natural Tuscan Seasoning – a blend of garlic, Italian herbs and sun-dried tomatoes. The ingredient list includes spices such as black pepper, marjoram, rosemary, thyme, basil and red pepper. Rick used to make his own blend until he found this one. Now, he stirs it into breakfast potatoes, sauces, salads or scrambled eggs; he sprinkles it on chicken and fish.
"Its unique flavor provides a 'new' twist to 'savory' dishes," he says. For extra panache, Rick sprinkles the seasoning between layers of his famous breakfast strata. "When I'm cooking with it, the house smells great, too."
At Hawk & Ivy Bed and Breakfast, it's the extra touches that make the difference. James and Eve Davis spruce up their homemade pumpkin bread with a simple yet memorable maple butter.
To make Maple Butter: Stir together 1 stick (1/2 cup) of soft, organic butter (let stand at room temperature for 15 minutes or microwave at HIGH for 10 seconds) with 1 to 1 ½ tablespoons of maple syrup (adjust to your taste); ¼ teaspoon ground cinnamon; ½ teaspoon ground cardamom (optional), and 1/8 teaspoon ground ginger.
Serve at room temperature with sliced pumpkin bread at breakfast, with afternoon tea, or as a light dessert with dinner. Store covered in the refrigerator.

Fabulous Muffin Makeovers
Take your muffins from boring to bodacious the way Bear and Patty Strelec do at Crooked Oak Mountain Inn:
Use REAL butter, not margarine. You can swap an equal amount of melted butter for vegetable oil in your favorite recipe.
Boost the flavor: For a recipe making a dozen muffins, using around 2 cups of flour, stir in 1 to 1 ½ cups of "stir-ins." Our cooks jazz up muffins with dried cranberries, cherries, apricots, or blueberries; nuts may include pecans, almonds, walnuts, chopped cashews or even peanuts. Chocolate chips and shredded coconut are favorites, too.
After you've spooned your batter into the muffin tin, sprinkle on a crunchy topping: brown sugar, chopped nuts or granola are quick fixes. Then, bake.
If preparing fruit muffins and using a cake tester, make sure you do not mistake wet fruit for uncooked batter.
Finally, cut large muffins in half to serve, the way our innkeepers do.