While Asheville is known as Beer City USA, the amount of incredible bars and restaurants serving craft cocktails could easily change Asheville to Craft Cocktail City USA. From speakeasy bars with pre-prohibition drinks to farm-to-table eateries with locally sourced concoctions and everything in between, you can find your dream cocktail right in the heart of Asheville.
As Asheville's premier speakeasy bar, The Crow & Quill makes every list for best cocktails in the city. They boast a collection of over 500 whiskeys and over 900 spirits so you can create the perfect cocktail with your liquor of choice or sample rare and unique spirits from all over the world. Let the bartenders know your preferences and they can pick out not only the perfect drink but the perfect liquor to perfectly match your preferences.
Featured Cocktail: Smokey Old Fashioned A good old-fashioned is hard to come by, and a perfect one borders on nearly impossible. Enter The Crow & Quill who has perfectly mastered the art of balancing an old fashioned.
If you are traveling with a group, a stop at District 42 is a must. This restaurant has shareable drinks for groups as small as two and up to eight. This isn't some booze-bucket with low quality spirits and pounds of sugar either. These shareable cocktails are still made with the same care and finesse as their signature drinks.
Featured Cocktail: Ellington One of their shareable cocktails that serves 6-8 people is made with Gin, Batavia Arrack, Banana Carpano Antica, Lime Juice, Citrus Cordial and Sparkling Wine. Grab a couple of your closest friends and head over for a cocktail experience you won't want to miss.
With cocktails ranging from classics to high end specialties, Little Jumbo will impress even the most refined palates. Their cocktails are arranged according to the events of the evening. From spicy, tart, and uplifting drinks to bring you up at the beginning of the night to relaxing sippers to help coax you down at the end of the evening. If you are feeling adventurous, you can even try absinthe from their new absinthe fountain.
Featured Cocktail: Jumbo Service This is a great date night location if you and your partner share the same tastes. Order the Jumbo Service which brings you drinks for two served on a silver platter. Choose between Manhattan Service, Japanese Highball, or Dirty Martini Service for your evening of grandeur.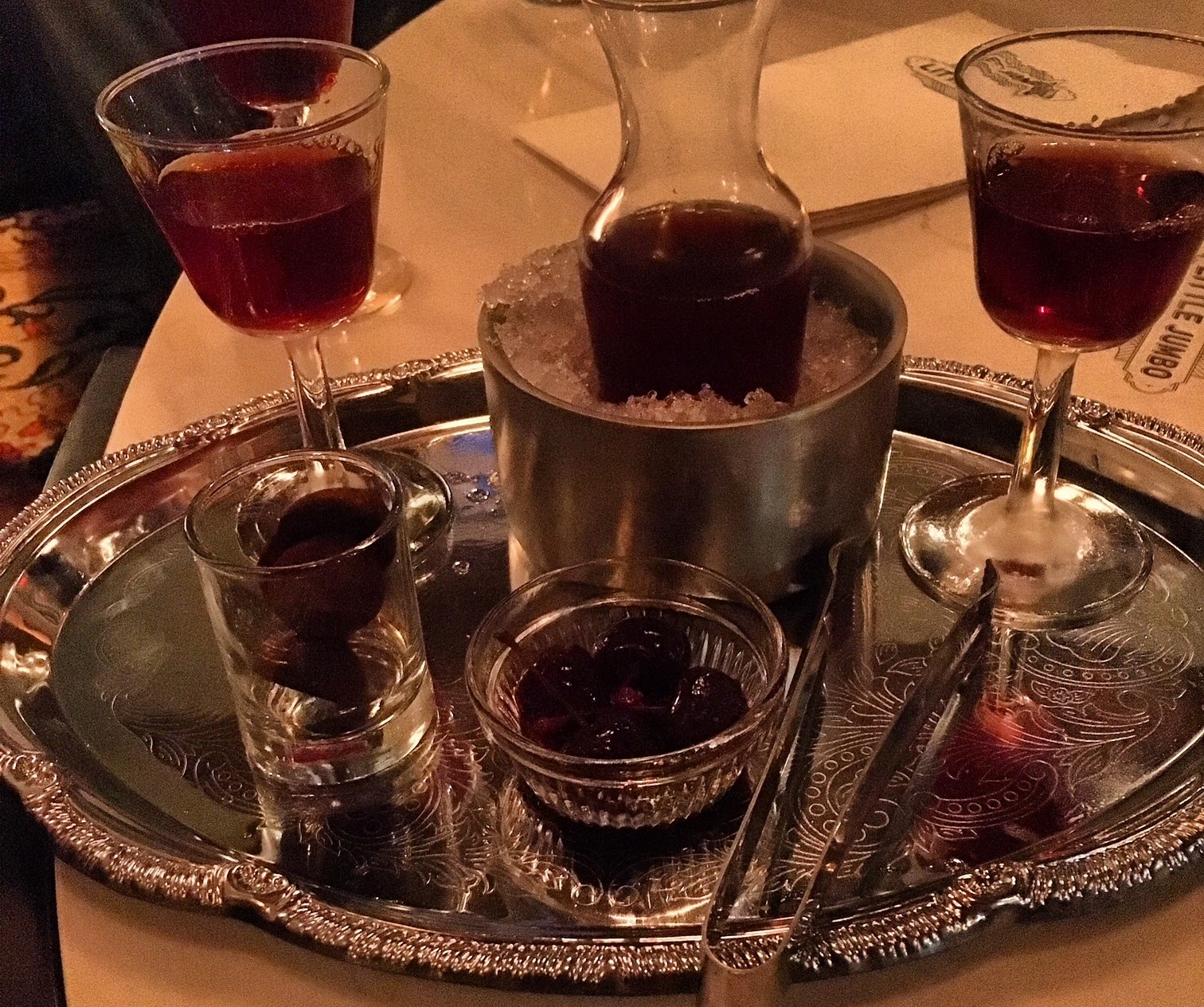 Explore all of Asheville's best craft cocktails from the Cedar Crest Inn, a Queen Anne-style B&B just south of downtown near the Biltmore Estate. This elegant inn features plush amenities and options for balconies, claw foot tubs, and fireplaces.
If you are looking for the best views of the Blue Ridge Mountains in Asheville, the Montford Rooftop Bar is the place to go. But even if there weren't great views, a stop would still be necessary for their incredibly smooth and sippable craft cocktails.
Featured Cocktail: Montford Mule Say goodbye to cheap vodka and sugary ginger ale mixtures. The Montford Mule riffs on the classic by substituting high-quality bourbon for vodka and elevated the drink with their house-made ginger beer. Add in a couple of dashes of bitter amaro and you'll find your new favorite mule.
Sovereign Remedies is the starting point for any night out. You don't want to be tipsy and miss the deep complex flavors in each of their drinks. Emily Knapp, Innkeeper at Chestnut Street Inn says their magical bartenders can mix you a cocktail that feels like drinking 'rum on a beach in Alaska' or mix the perfect drink for any taste. Grab a bite to eat alongside your craft cocktails. Chef Graham tailors his modern Appalachian cuisine to perfectly match the complex flavors picked for each cocktail.
Featured Cocktail: No. 27 Their 'From the Garden' cocktails are always in rotation meaning each sip is a perfectly unique experience. On their House Classics menu, you'll find the No. 27, a craft cocktail with a cult following so strong people would revolt if it was ever removed from the menu. George Dickel Sour Mash Whiskey is mixed with Ginger, Lemon, Cardamaro, and Angostura Bitters.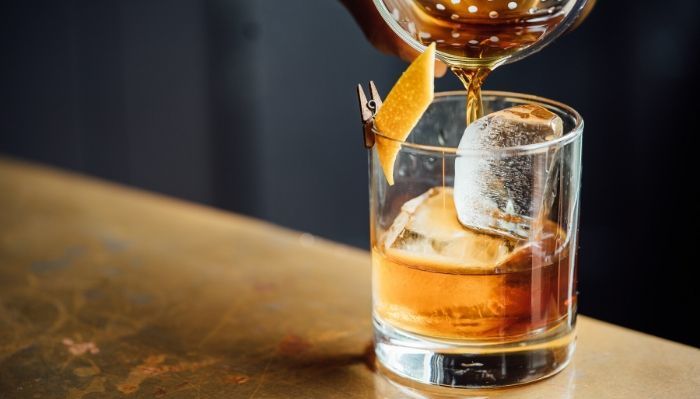 For a speakeasy vibe, head to The Antidote. The three levels of rooftop bar allow you to wander around the bar and explore the area. Nestled in the heart of the unofficial brewery district, this cocktail bar offers a welcome break when you tire of craft brews.
Featured Cocktail: Chemist Gimlet When at this pre-prohibition themed bar, go for a pre-prohibition drink. Their Gimlet is simple, yet so perfectly blended it is hard to pass up. Their signature Gimlet is made with Chemist gin from one of Asheville's best distilleries.
One of the newest restaurants that has been capturing the eye of critics is Benne on Eagle. Their farm-to-table menu and carefully crafted cocktails created by the freshest seasonal ingredients has critics raving. The secret hasn't quite been let out yet, so you can still grab a spot at the bar and let Benne take you on a culinary and cocktail experience for the books.
Featured Cocktail: Persimmon and Rosemary The name is simple, yet elegant just like the cocktail. Olmeca Altos Tequila is dressed with fruity persimmon, a little lime and a sprig of rosemary. Fruity without being sweet, earthy without being overpowering, and overall just a wonderful drink.

Make Your Own Cocktail!
While letting an experienced bartender create a craft cocktail before your very eyes is a wonderful experience, sometimes a simple cocktail made at home is just what you need. Rick Bell, Innkeeper at Engadine Inn & Cabins shared his three favorite winter cocktails that you could whip up during your trip to Asheville or make in the comforts of your own home.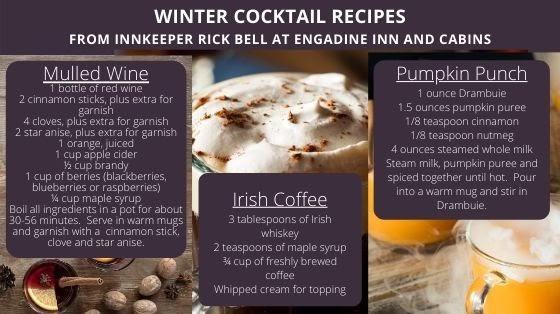 Whether you prefer a stiff Old Fashioned or a fruity craft cocktail, Asheville has the perfect bar for you. Head out for a night of bar hopping and taste what Asheville is really all about. Taste all of Asheville's finest craft cocktails and let the Asheville Bed & Breakfast Association help you pick out the perfect B&B, inn, or hotel for your getaway.