While Asheville may be known as Beer City USA, the town has an incredible collection of award-winning wineries, charming wine bars, and is home to the most visited winery in the US. Whether you are coming for business, a romantic weekend away, or simply to explore a new town, here is everything you need to know about Asheville's wine scene.
Wine Bars in Town
Before you head out into the vineyards and wineries around town, make a stop at one of the wine bars in downtown Asheville for a tasting of wines from all across the region.
5 Walnut Wine Bar: In the heart of downtown, this wine bar is a favorite for locals and visitors alike. Inside this intimate bar you'll find the most incredible selection of wines plus cheese and charcuterie boards that have been masterfully curated to complement the fine wines they serve. There is live music every night of the week making this not only a great wine spot but one of the best nightlife spots in town. Innkeeper Tip: Get here early or plan a weekday visit as this cozy wine bar fills up fast!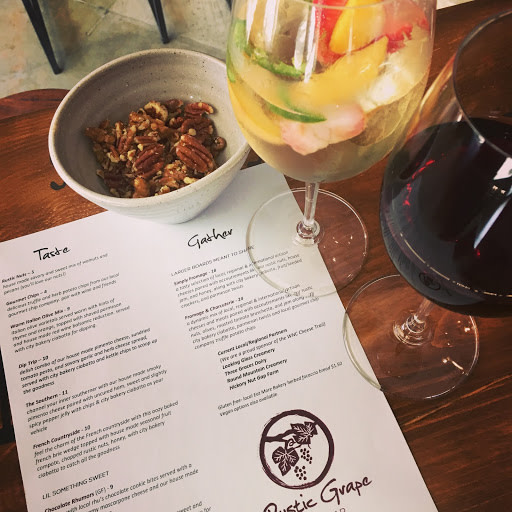 Must-Visit Wineries
After tasting the wines of the region, venture out for the day to visit some of the incredible wineries and vineyards for a behind the scenes look into the process.
BurntShirt Vineyards: Located just south in Hendersonville, this award-winning North Carolina winery is more than worth the trip. Choose from a sweet or dry flight for $10 and receive a souvenir glass in addition to the incredible wines. On warmer days one can sit on the outdoor patio and catch live music on Saturday afternoons. There is now a second location in Chimney Rock: check out BurntShirt Tasting Room & Bistro with sweeping views of the Hickory Nut Falls!
Biltmore Estate Winery: The most visited winery in the United States is not to be missed. Admission to the winery is free with an estate ticket plus you receive complimentary tastings of their award-winning reds, whites, and rosés. Take a guided tour of the production facility and shop their selection of vintage bottles. Innkeeper Tip: Many inns and B&Bs offer discounted rates to the Biltmore Estate through their inn. If you are planning a trip to the estate, look for an inn with a Biltmore Estate package and you can sip and save.
Pleb Urban Winery: New to the scene, Pleb Urban Winery is already a hit. Conveniently located in the River Arts District, you can easily plan a trip to taste their selection of wines. This winery focuses on using only the highest quality grapes from local purveyors in the Blue Ridge Mountains. Visit this groundbreaking winery and taste a new age of wines.
Where to Stay:
Sweet Biscuit Inn: Perfectly situated halfway in between downtown Asheville and The Biltmore Estate, you can explore all of Asheville from this home base. Book your Biltmore Village excursion through the inn and receive discounted tickets or elevate your stay with a romance package and receive a bottle of chilled Biltmore champagne in your room upon arrival.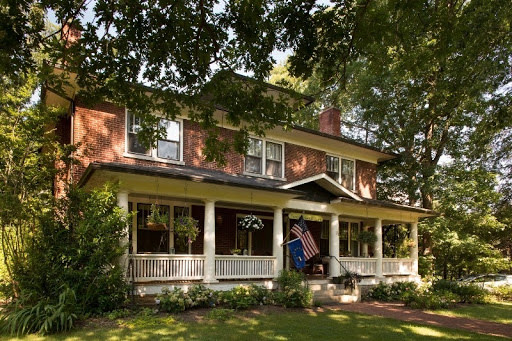 Beaufort House Inn: Located just half a mile from downtown, this Victorian B&B is an idyllic retreat in the heart of Asheville. Return to your romantic guest rooms with a bottle of wine of two and relax on their perfectly landscaped grounds for an unforgettable afternoon. Sit back on your private balcony, mingle with guests on the front porch, or relax in the gardens with a glass of your favorite wine from the day.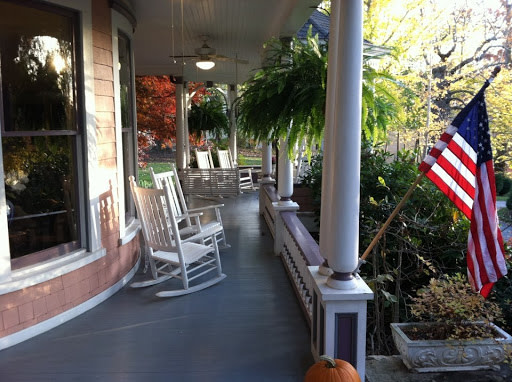 Escape for a weekend filled with smooth, sippable bliss in Asheville. Between the cozy downtown wine bars and award-winning wineries across the region, you can taste Asheville with ease.
Explore all of Asheville's incredible wineries, vineyards, & tasting rooms and let the Asheville Bed & Breakfast Association help you pick out the perfect B&B, inn, or hotel for your getaway.