Holiday cheer is around every corner here in Asheville. Christmas decorations are strung around local businesses and homes, local restaurants are creating delicious holiday-inspired desserts, and stunning light displays are taking over the parks. Come to Asheville you'll be feeling merry & bright all season long.
The Biltmore during Christmas is one of the most beautiful sights in the world. Ornate Christmas trees dress up every room while millions of twinkling lights and decorations cover the rest of the estate. During the holiday season, the estate is known to sell out tickets quickly. However, there are plenty of other ways to enjoy the beauty of the Biltmore. If you have an annual pass to Biltmore, plan a visit to Antler Hill Village, the Winery, and the Stable Shops. These are all fun and festive spots to walk around and take in the decorations, maybe get a hot drink or glass of wine. They are also great spots for buying gifts! You can also take a romantic carriage ride around the estate.

See Arboretum Winter Lights and Festival of Lights
The North Carolina Arboretum in Asheville throws one of the most magnificent light displays in the state every year. After the sun dips beyond the horizon, Winter Lights takes over the Arboretum. Drive through the maze in your own vehicle to see exhibits covered in colorful lights.
Lake Julian Park similarly throws a Festival of Lights each year. Visitors and locals alike are welcome to circle the lake and take in the beautiful light displays.
Bent Creek Lodge is the perfect place to stay during your trip to Asheville. This cozy lodge is tucked away into the mountains around Asheville. Wake up to stunning views and the sounds of nature. A quick drive will take you into town or lead you deeper into the mountains for the best of both worlds.
Treat yourself to some holiday desserts at Crave Dessert Bar in downtown Asheville. Head in after dinner for an indulgent selection of holiday-inspired treats. Try the Baileys bread pudding, the s'mores platter, and Mitch's hot buttered rum. Their outdoor patio and warming fire pit is one of the coziest places to be in downtown Asheville.
Skip waiting in line at the big box stores and head to the Historic Biltmore Village for some enjoyable holiday shopping. There are dozens of quaint boutiques, specialty stores, jewelry shops, outdoor suppliers, and everything in between. Who knew holiday shopping could be this stress free and enjoyable!?
French Broad Chocolate is always a popular spot in town to satisfy your sweet tooth and the holiday season is no exception. Head into the store to find creamy melt-in-your-mouth chocolate elevated with your favorite flavors of the season. Gingerbread milk chocolate, orange-rosemary dark chocolate, and cranberry truffles are all delicious. However, the tried and true favorite is the peppermint bark. Pick up a tin for yourself to enjoy with a glass of wine and one for everyone on your christmas list.
Stay at 1889 Whitegate Inn & Cottage during your trip to Asheville. This Victorian home rests on a quiet street just blocks away from downtown. Walk to dinner, shopping, and entertainment with ease. At the end of the day, return to your luxurious accommodations and let the world melt away.
Tucked into the Blue Ridge Mountains, just an hour away from Asheville, lies North Carolina's very own Christmas Town. Forest City has been decorating the town from top to bottom since the 1930's. Holiday lights are everywhere. Make an evening of it and drive over before the sun sets, enjoy dinner at one of their tasty restaurants, and explore the lit up town hand in hand.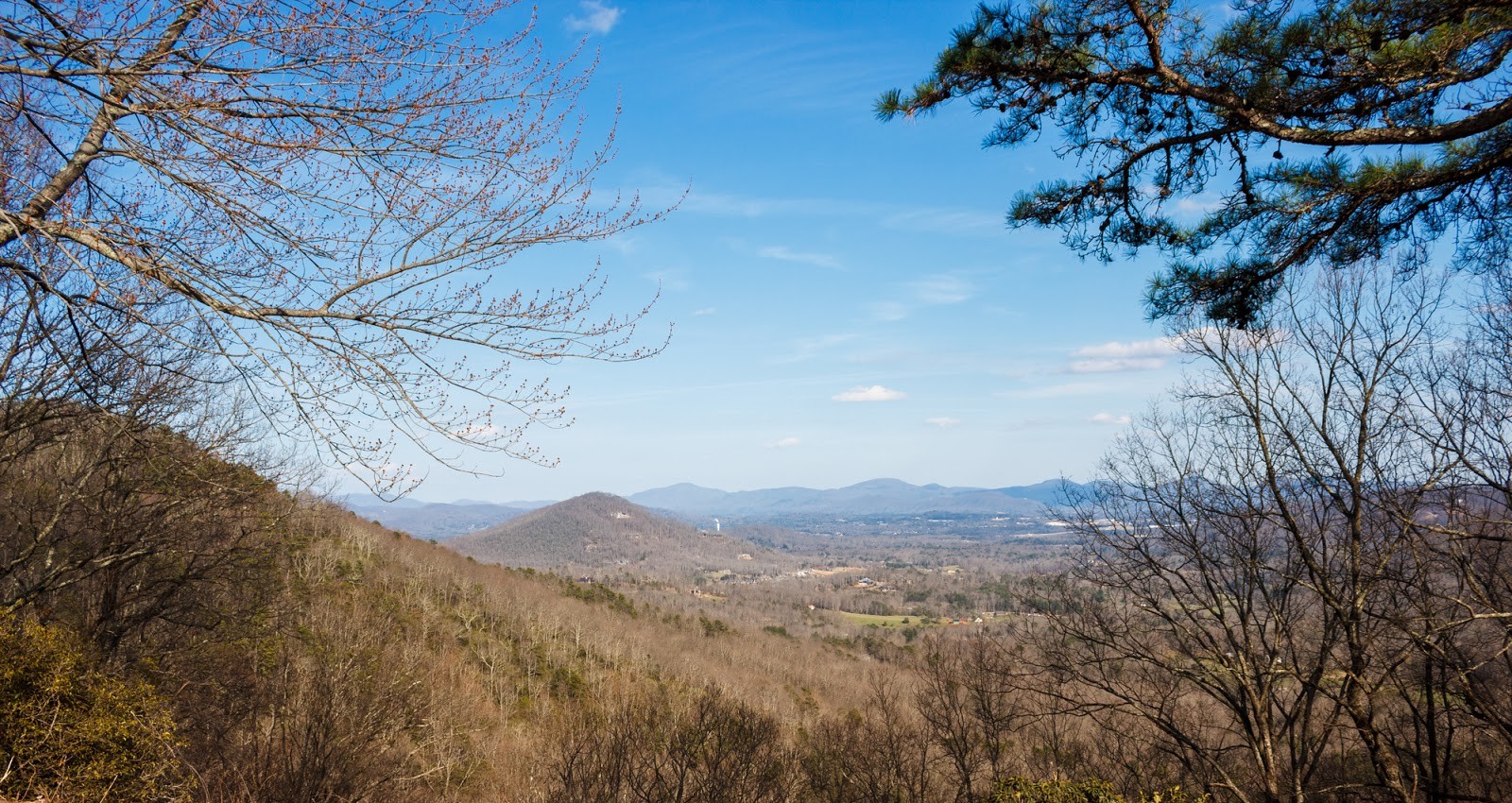 Take a Winter Walk
Bundle up, grab a cup of coffee or hot cocoa, and take off on a gorgeous winter walk. Asheville has numerous trails that are open year round. Beaver Lake Bird Sanctuary is a paved pathway and adjacent to Beaver Lake. Bring a pair of binoculars for a chance to see some of North Carolina's avian residents. Take a drive to Waynesville to stroll around Lake Junaluska. Make a day of it and stop at Frog Level Brewery which has an outdoor patio on the river.
There's no shortage of sweets during the holidays, but who can turn down pie!? Especially when that pie comes from Asheville's own Baked Pie Company. Head in for a 'Pie Flight' and sample all of their signature flavors. Pick out your favorite (or favorites) and bring them home to share with your family and friends.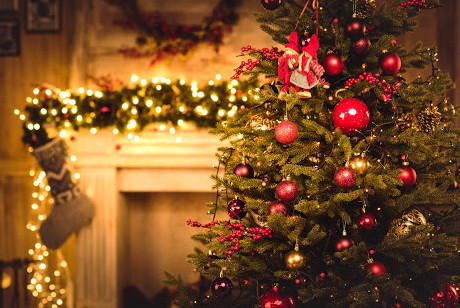 Stay at a Cozy B&B
If your regular holiday plans have been cancelled this year, you don't have to cancel the holidays too. Get away for an intimate and delightful holiday vacation to Asheville. Many Asheville Bed & Breakfasts are dressed up for the holidays and resemble something out of a Hallmark Channel christmas special. Enjoy homemade breakfasts with seasonal spins. Make the best out of your holiday season and take a vacation that you'll cherish forever. Explore Asheville this holiday season and let the Asheville Bed & Breakfast Association help you pick out the perfect B&B, inn, or boutique hotel for your getaway.