September 28, 2020
6 Fall Friendly Activities to do in Asheville
Posted by: Asheville BBA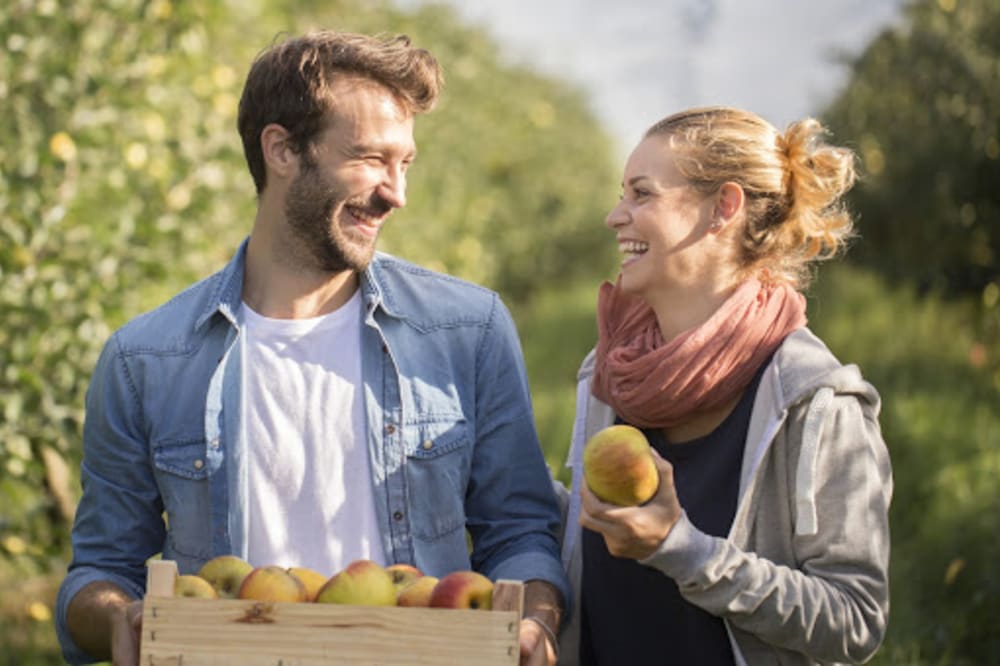 Take some time this autumn to explore Asheville. From apple picking on scenic orchards in the mountains to enjoying fall color on a fun trail ride to exploring the town, you'll fall in love (pun intended) with Asheville.
6) Apple Picking

The quaint town of Hendersonville is one of the best apple picking places in the state. Come visit Apple Alley and bring home some of the juiciest apples you'll ever taste and fun memories that will last a lifetime. Justus Orchard, Stepp's Hillcrest Orchard, and Grandad's Apples are well known for their incredibly diverse selection of apple varieties and fun fall activities. In addition to apple picking, you'll find corn mazes, hayrides, and a wide selection of jams & jellies, apple cider, and pastries.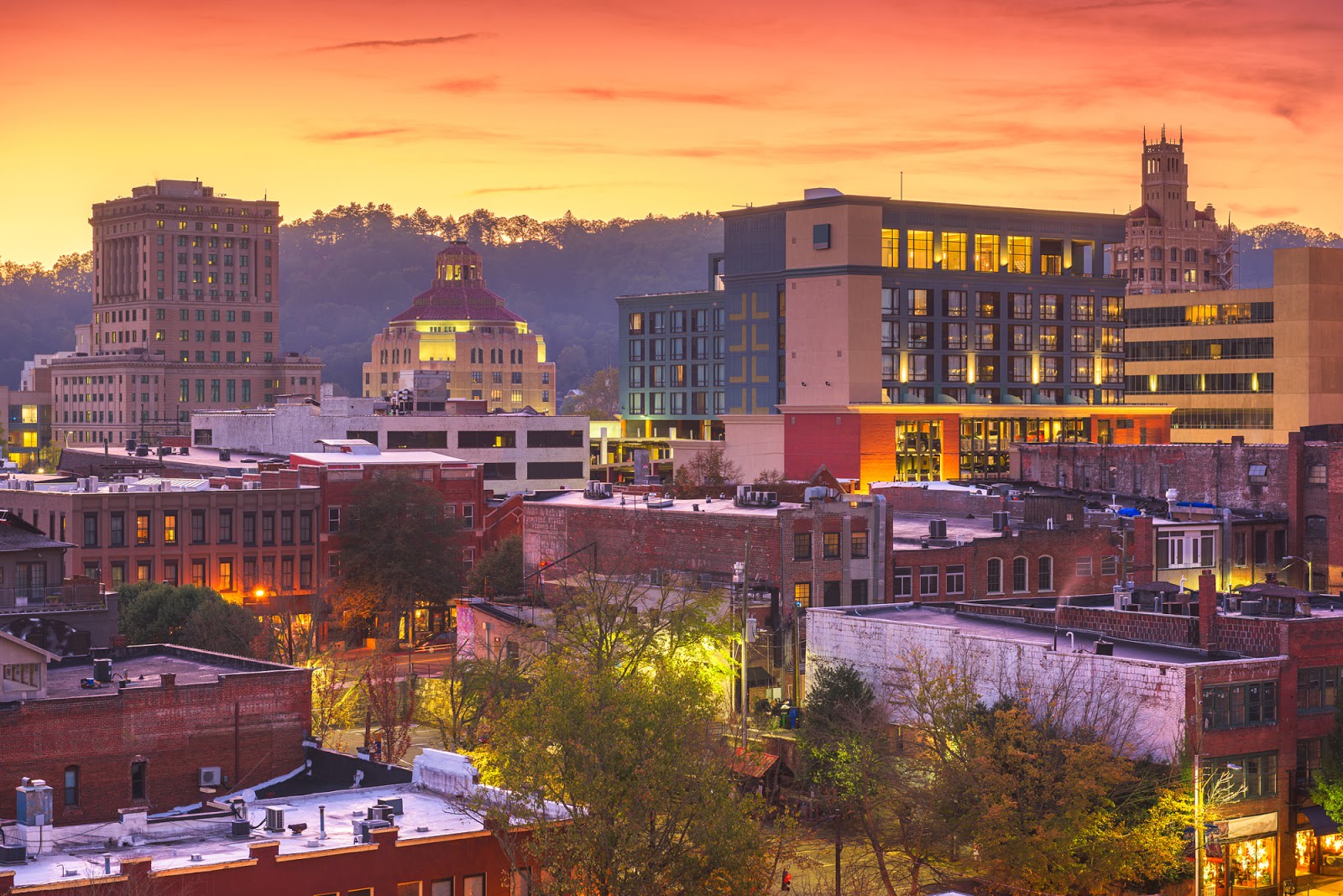 5) Electric Bike Ride Around Town

Zoom around Asheville with ease on an electric bicycle from The Flying Bike. You can rent an electric bike for anywhere from 2 to 8 hours and spend your day zooming around town. Pick up one of their informational maps which are covered in important landmarks, scenic viewpoints, and tasty restaurants. If you're planning your first trip to town, then take one of their bike tours and learn about the fascinating history around Asheville. From the South Slope to the Montford Neighborhood to the Omni Grove Park Inn, you'll explore the best Asheville has to offer without having to break a sweat.
4) Mount Gilead Farm Tour

Tucked deep into the Blue Ridge Mountains lies Mount Gilead Farm, a family owned farm that is working to become more community oriented and transition into a sustainable goat dairy and cheesemaking operation. You can visit the farm and spend the day hanging out with their friendly and hilarious goats while learning about their cheesemaking process. You can also bring a picnic to enjoy at one of their numerous picnic spots on the property.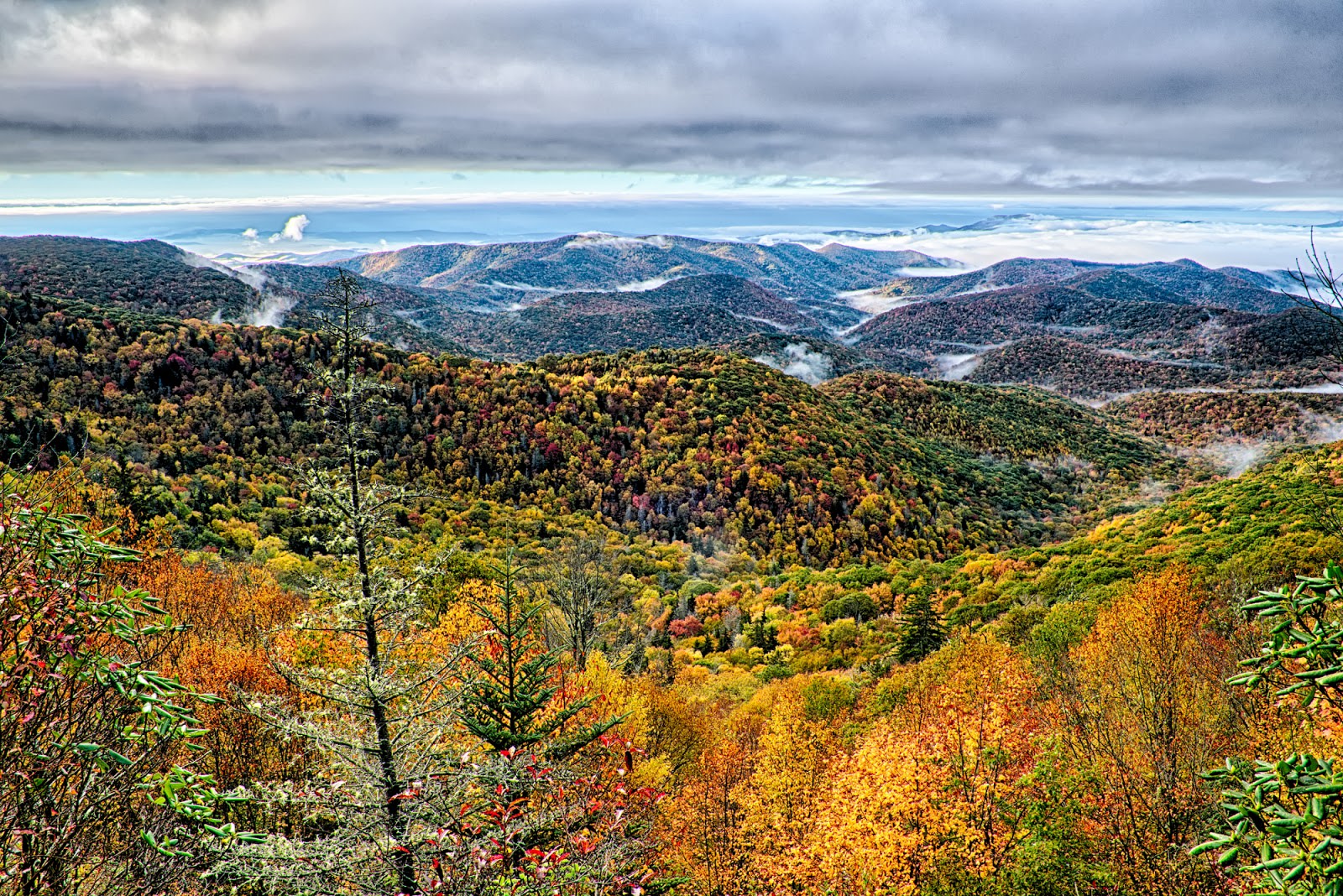 3) The Blue Ridge Parkway

Spring on the Blue Ridge Parkway brings flowers and Rhododendron bushes, Summer brings warmer weather and green hills for as far as the eye can see, but Autumn is arguably the best time to plan your visit. Fall color touches the tops of each mountain and cascades down to the lowest valleys to create a magical sight. Whether you head north to Mount Mitchell or follow the parkway south to the Great Smoky Mountains, you'll love the autumn colors of the Blue Ridge Parkway. From hiking to sightseeing to visitors centers and more, check out our blog on How to Experience the Blue Ridge Parkway.

2) Relax at a Bed & Breakfast

After a long, crazy summer filled with family vacations, camping trips, and long days, it's nice to spend some downtime relaxing before the holiday season. Enjoy a peaceful getaway to Asheville with one of the several charming bed and breakfasts around town. Carolina Bed & Breakfast is a tried and true favorite with quaint rooms, period-style furnishings, and a delicious homemade breakfast made with local produce. Spend your time sipping coffee on the front porch, walking around the Montford Neighborhood, or nibbling on their addictive treats and goodies in the gardens. This quiet retreat in the heart of the city offers the best of both worlds.
If you are looking for a quiet mountain escape, Wildberry Lodge is the place to go. Just twelve miles outside of town, this picturesque mountain lodge offers jaw-dropping views, luxurious accommodations, and a myriad of activities to do on site. Take a dip in the outdoor jacuzzi, take a hike on their interweaving hiking trails, or roast some s'mores over the fire at night. With a place like this, you'll never want to leave.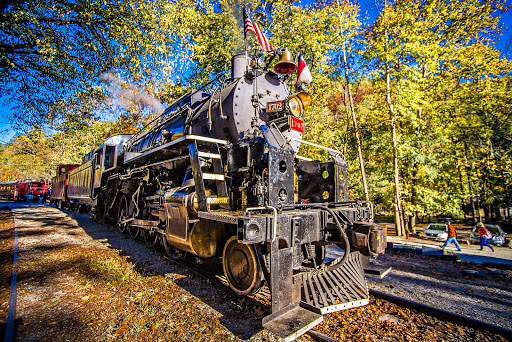 1) Smoky Mountain Railroad

The Smoky Mountain Railroad is a longtime favorite for visitors and locals alike. This scenic train ride is one of the most relaxing ways to enjoy the fall color. The train departs from Bryson City and meanders along the valley floor until you reach the picturesque Nantahla Gorge. The fall foliage ride lasts around 4 and a half hours making it the perfect day trip from Asheville.
Fall is finally here! Crunchy leaves, apple cider, and crisp weather make for a magical sight. Come for a weekend or stay for a while and soak in autumn in Asheville. While you're here, visit a local farm, take an e-bike tour around town, and stay in a gorgeous B&B.