With its temperate climate and inviting food scene, people are flocking to Asheville as both tourists and new citizens. Hiking and other outdoor activities are a main draw of the city, located between the Blue Ridge and Great Smoky Mountains. Peruse the charming shops downtown, stroll around the historic homes, or sip on a local brew in the South Slope Brewing District. Here's how to spend 36 blissful hours in the Land of the Sky.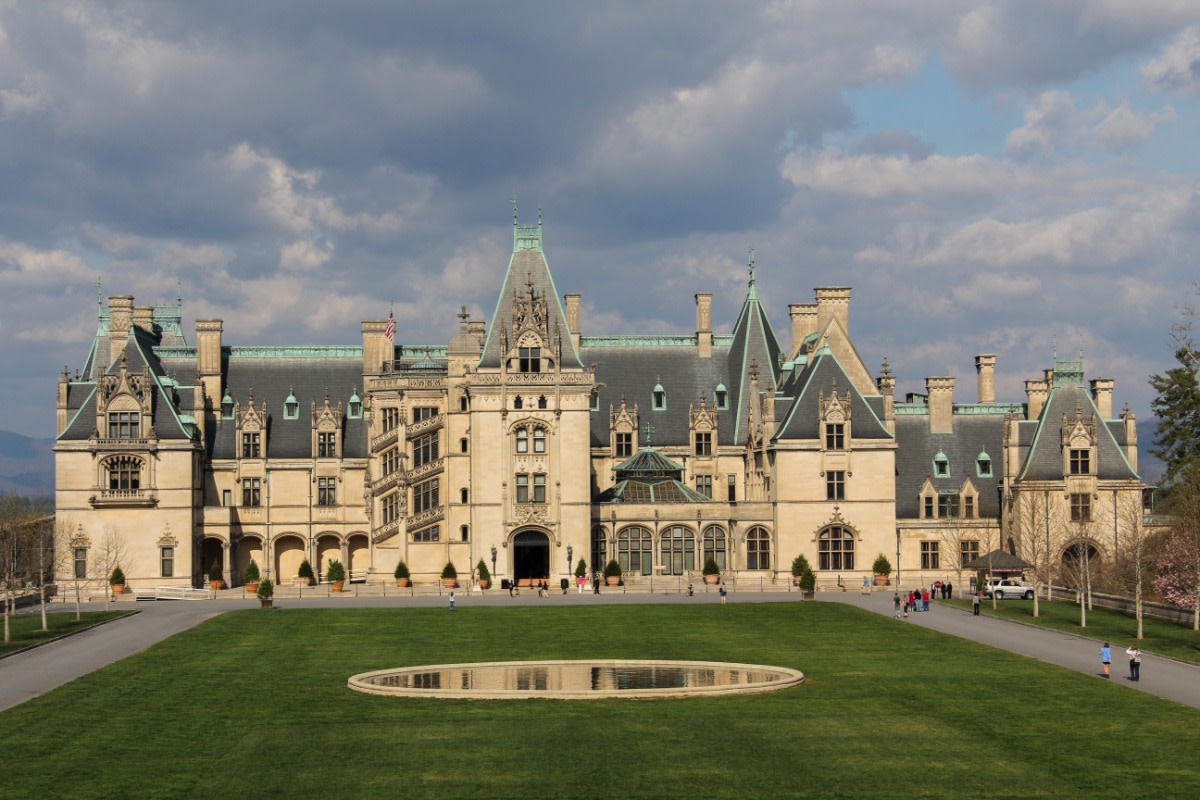 Friday
1 pm – Afternoon at the Biltmore
Arrange for early check in with your innkeeper, the extra time is worth the small fee. Deposit your bags and get the lay of the land at your bed & breakfast. Many inns offer up to $13/ticket off the Biltmore Enhanced Experience with Audio Guide; make those arrangements when booking your room. Skip the weekend crowds at Biltmore Estate by heading there on Friday afternoon. By 2:30 pm, check in at Guest Services and schedule your wine tasting for 6 pm. Proceed to tour Biltmore House, America's Largest Private Home for about an hour and a half. Explore the extensive gardens and Conservatory located beside Biltmore House. At 6 pm, enjoy your wine tasting at Biltmore Winery at Antler Hill Village.
Located under ½ mile from the gates of Biltmore Estate, Cedar Crest Inn is a stunning pink Victorian oasis in the city. Consider adding on their romance package to make your 36 hours in Asheville super special!
7 pm – Farm to Your Table
If you're still enthralled with Biltmore, enjoy classic English pub food on the outdoor patio at Cedric's Tavern on the Estate. More in the mood for Southern fare? Head just outside the gates to Corner Kitchen in Biltmore Village. Either way, you're in store for a delicious meal inspired by local ingredients. Reservations are recommended at both.
9 pm – Rooftop Relaxation
After dinner, snag a seat at Isis to hear some awesome local live music. If there's nothing going on there tonight, head to The Montford Rooftop Bar to admire the city views and sip on tasty craft cocktails. If you booked a B&B in the historic district, it's just a short walk back to your inn by way of Little Jumbo and get Manhattans for two to-go. Unwind for the night and enjoy your drinks at your inn.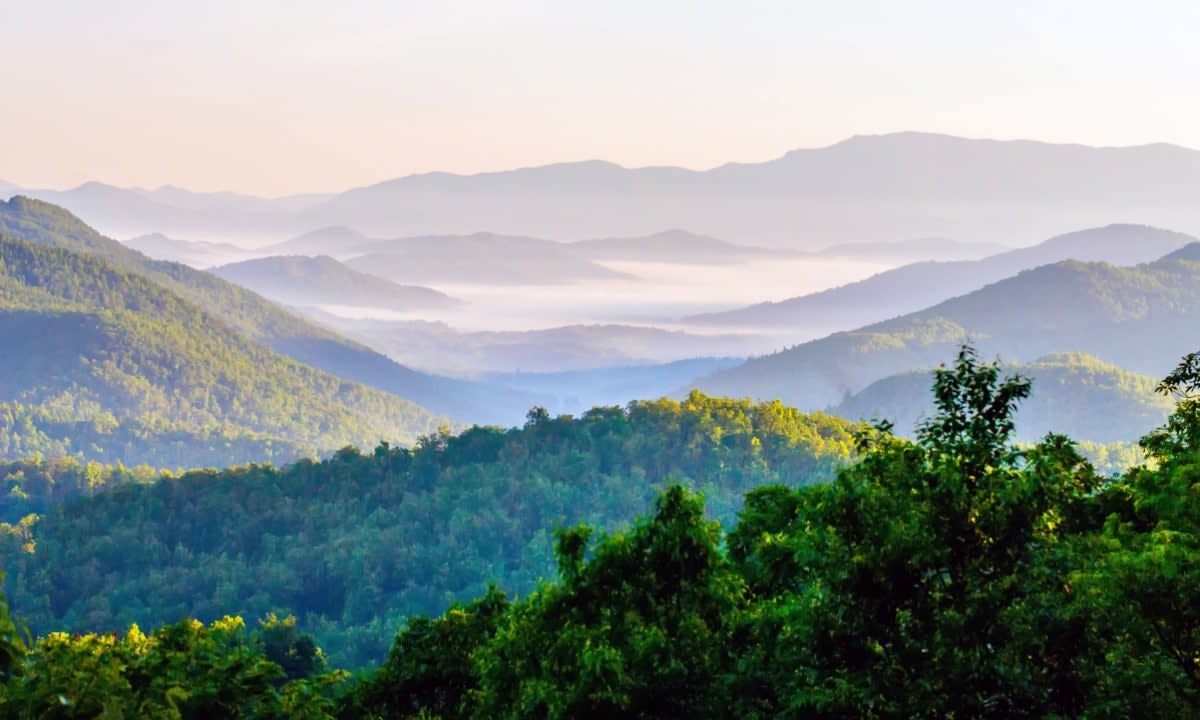 Saturday
9:30 am – Traverse the Blue Ridge Parkway
After fueling up with a farm-to-table breakfast at your B&B, head south on the Blue Ridge Parkway. Depending on your fitness level, go for a scenic drive or take a hike on one of the many great Asheville trails. Head out to stroll amongst the wildflowers, explore less crowded trails, or stick to the classics. Asheville hikers rave about Craggy Gardens Pinnacle, Rattlesnake Lodge, and Mount Pisgah. Wrap up the hike by 1 pm to be back in Asheville for lunch.
Bent Creek Lodge is a luxurious, remote mountain getaway located near Asheville's city center. You'll love the convenience of being only yards away from beautiful hiking trails along the Blue Ridge Parkway.
1:30 pm – RAD Tacos
Eat lunch at White Duck Taco Shop in the River Arts District (RAD), on the banks of the French Broad River. Admire the colorful street art that provides the backdrop for your delicious lunch. This vibrant area is home to local artists who took over the lower-cost, industrial area of Asheville. Experience RAD like the locals by strolling along the new greenway.
3 pm – Fly Around Town
Make a reservation with The Flying Bike to tour Downtown Asheville via electric bike. Their expert local guides provide both a historic and current guide of the city. The 3-hour tour takes you through South Slope, Montford, Omni Grove Park Inn, and more. If you've had your fill of physical exertion for the day, hit the South Slope breweries instead. Sip on a local brew, listen to the buskers, and then explore downtown by foot, if you like.
Want to stay in the historic Montford district? Cumberland Falls Bed & Breakfast Inn is a warm, hospitable place to rest. Set in a beautiful turn-of-the-century house, Cumberland Falls offers relaxing in-house massages.
6 pm – Chemist, Chestnut, and Chocolates
To really get a feel for all that Asheville has to offer, you have to sample the local alcohol offerings. First, head to Chemist for a gin tasting at 6. Following the tasting, head over to Chemist's cocktail bar Antidote for cocktails made from your favorite of their gins. Stroll the half mile over to Chestnut for a farm fresh casual fine dining dinner. If you didn't make a reservation at Chestnut, try Rhubarb for an equally delicious farm-to-table meal on their outdoor patio. After your meal, explore iconic downtown landmarks at Pack Square. Get in line at French Broad Chocolate Lounge for dessert and coffee. Even locals say it's totally worth the wait!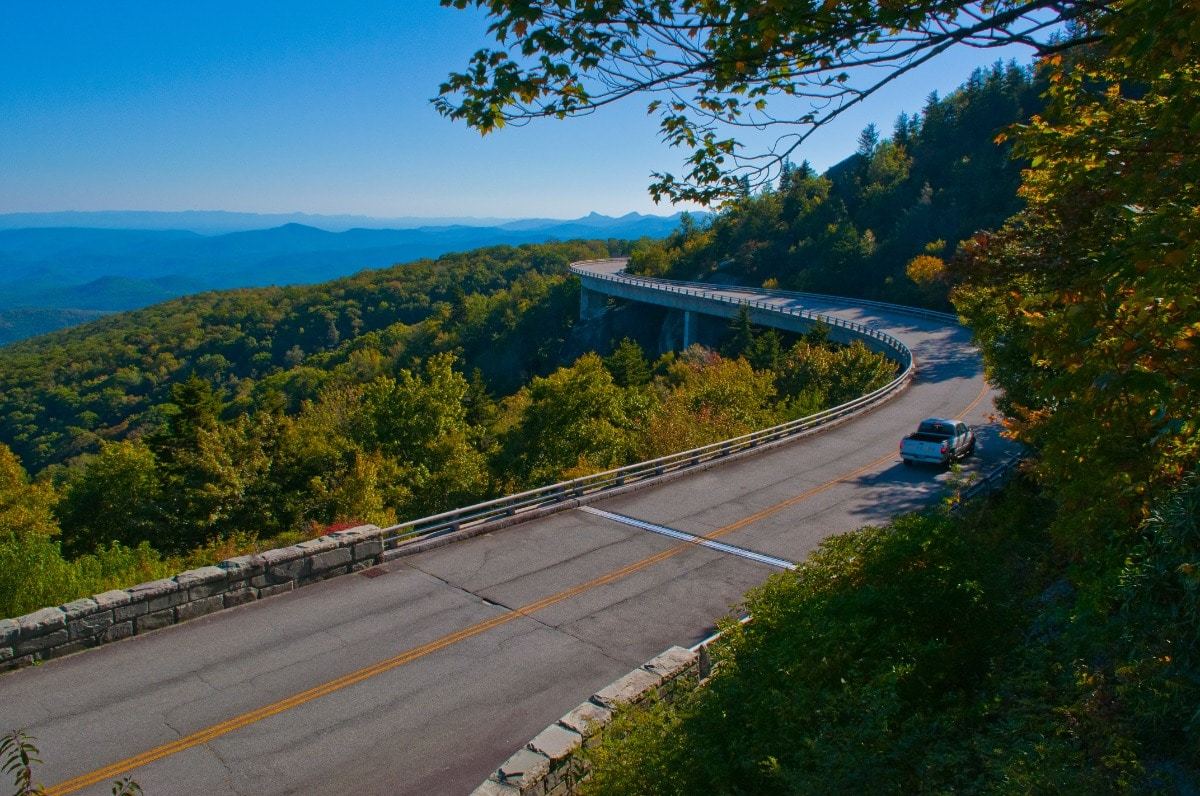 Sunday
9:30 am – Stroll through History
After one last gourmet breakfast at your B&B, take a stroll through the historic neighborhoods of Asheville. The Montford Historic District is home to many structures built between 1890 and 1920. Admire the mix of Victorian, Colonial Revival, Queen Anne, Arts and Crafts, and Neoclassical styles of each home. Head back to the B&B to check out before 11 am.
The 1899 Wright Inn & Carriage House is a Queen Anne Victorian Mansion nestled in the historic Montford district. You'll savor their gourmet, two-course breakfast each morning. Plus, they offer an evening social hour with beverages and hors d'oeuvres.
11 am – Art Pit Stop
On your way out of town, stop by the Asheville Art Museum. Ticket reservations are required at the time of writing to ensure safe visits. Opened in 1948, the museum focuses on American art created in the 20th and 21st centuries. Take some time to stretch your legs and explore the museum before hitting the road.
Want more insider tips about your upcoming trip? Learn even more about what to do in Asheville by staying at an independent inn. Your innkeeper will gladly offer tips about the best experience tours, underground beer scene, and awesome outdoor dining options. Let the Asheville Bed & Breakfast Association help you find the best inn, B&B, or boutique hotel for your next getaway.